PetSmart
Start typing, then use the up and down arrows to select an option from the list


top
DOG / fun & fashion
Pumpkin Cookie Recipe for Dogs
So good, it's spooky
Celebrate fall and Halloween with your best friend and make these soft, dog-friendly cookies adapted by Bil-Jac® from Honey's Soft Dog Treats.
Ingredients:
1 cup pumpkin puree (plain)
2 Tbsp. honey
1 large egg
1 Tbsp. applesauce
¾ cup & 2 Tbsp. whole wheat flour
Bil-Jac® Dessert Jacs® dog treats
Serving size: 10 to 15 cookies
Prep time: 15 minutes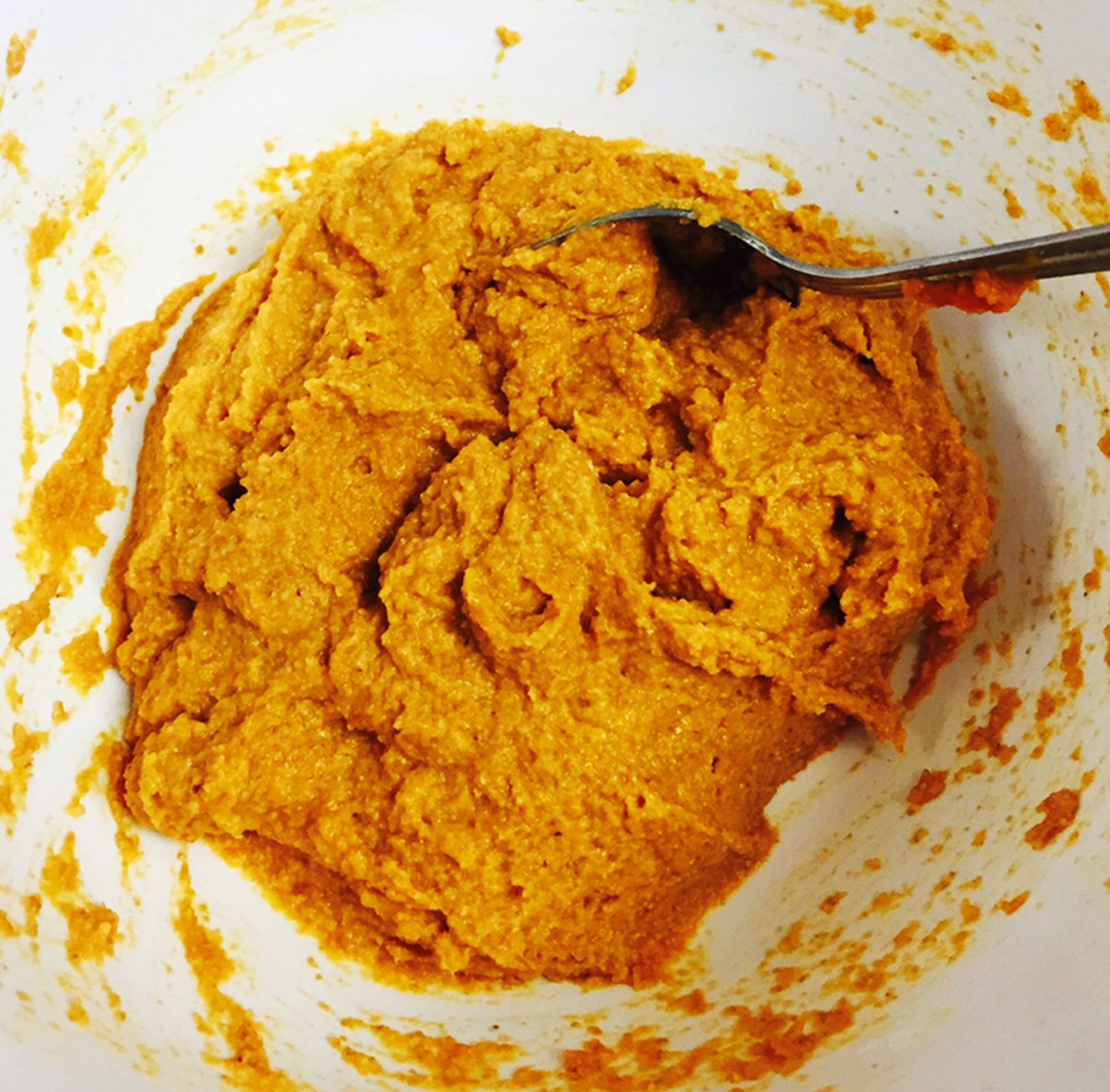 The mixings:
Preheat the oven to 350 degrees. Combine pumpkin puree, honey, egg and applesauce together with a mixer. Mix well.
Add flour and stir until all ingredients are fully combined. Refrigerate for one hour or overnight and make the following day.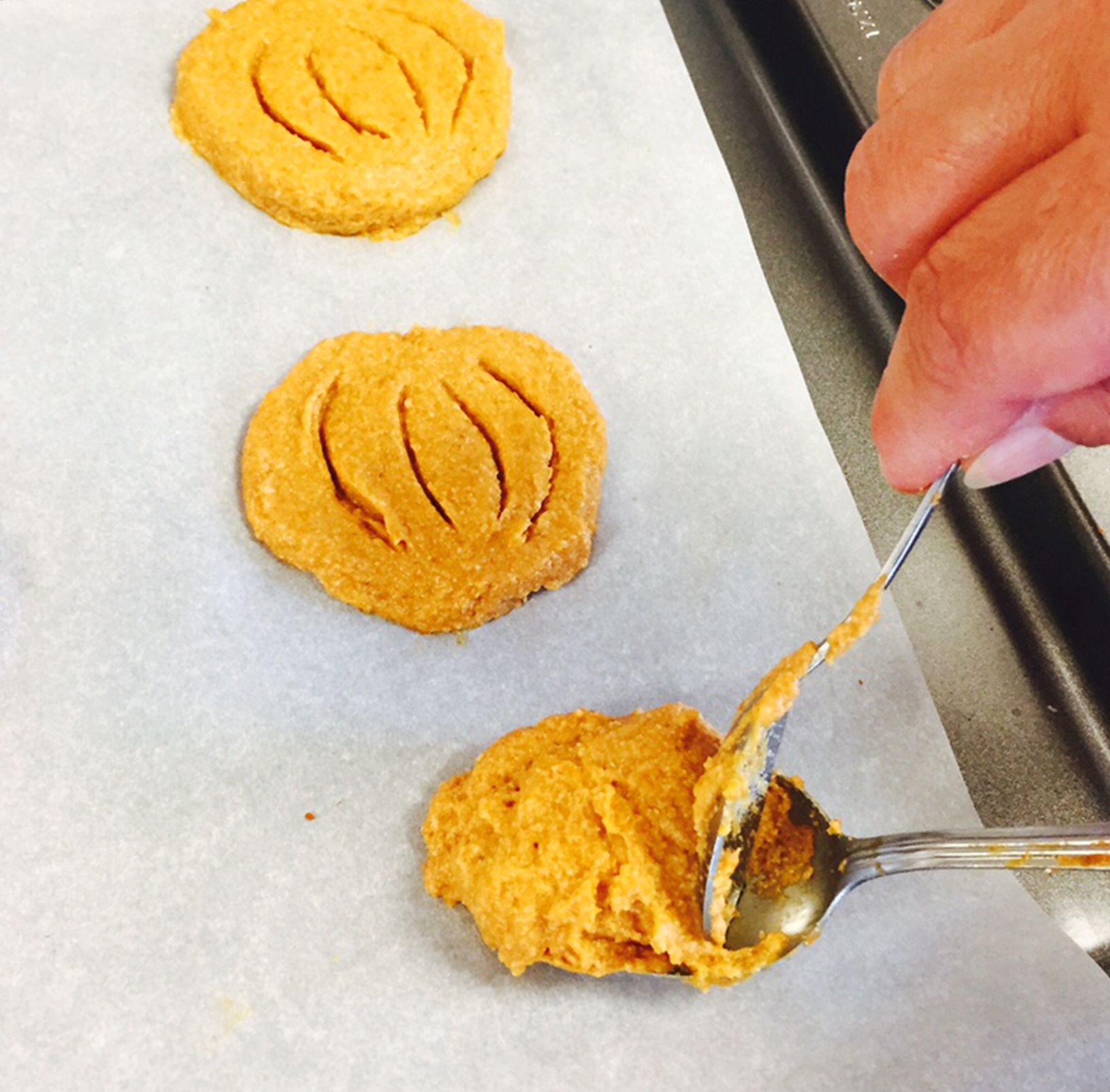 Shaping the mixture:
Cover a cookie tray with parchment paper, and then use a spoon to drop the cookie mixture onto the tray. Smooth out the cookie mixture to the desired shape with a butter knife, spreader or spoon (cookies will not spread). Customize your cookies with fun, fall shapes!
Pumpkin or jack-o'-lantern: make lines to form pumpkin shapes
Cat: make whiskers and lips
Bat: form the dough into bat shapes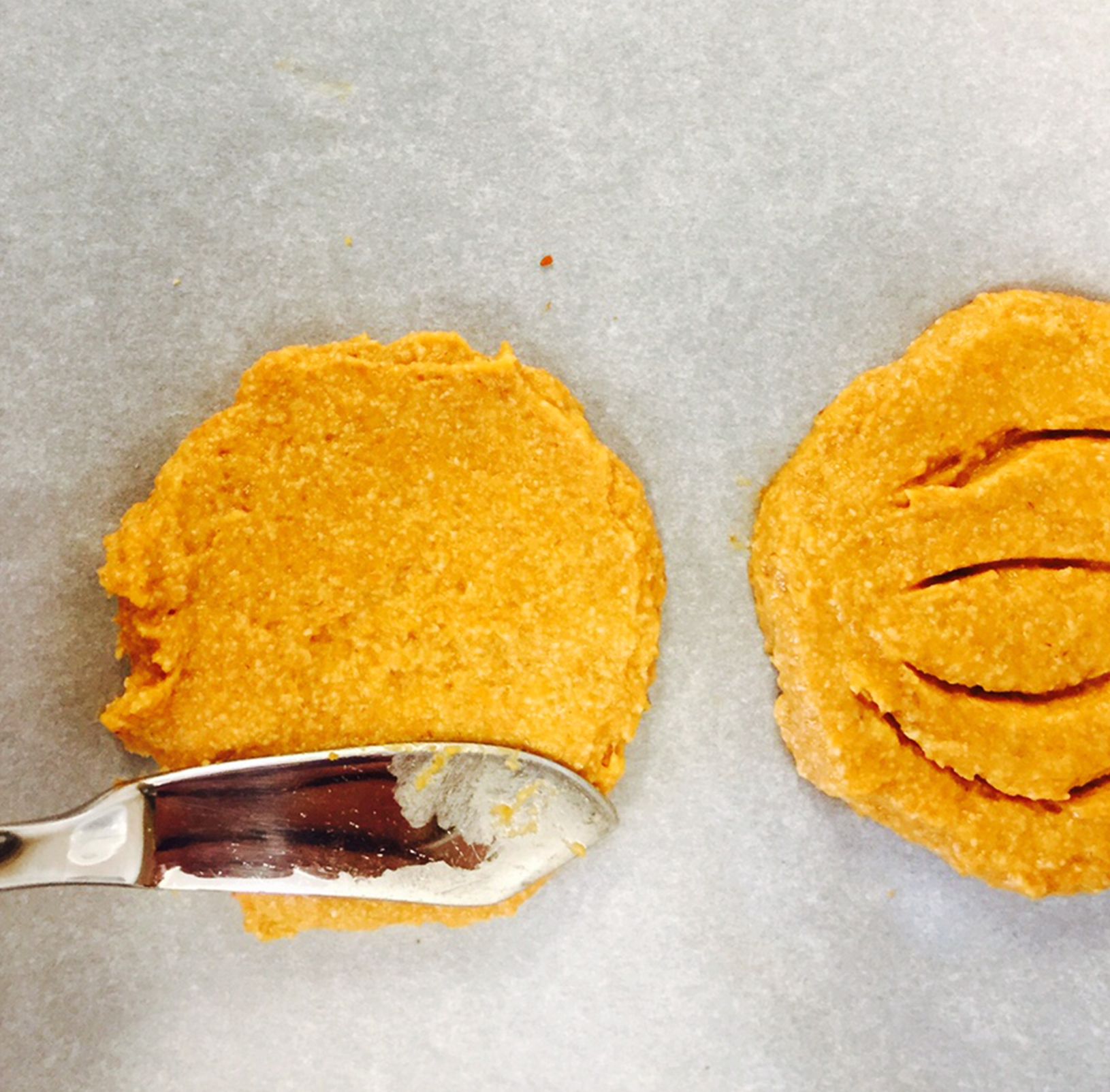 Let's get baking
Bake for 18-22 minutes. Cookies will still be soft. Immediately after baking, use a few Dessert Jacs® treats to finish decorating your cookies. Have fun and be creative!
Pumpkin or jack-o'-lantern: create a face on the cookie by inserting Dessert Jacs. Add one Dessert Jacs on the top for a stem.
Cat: place Dessert Jacs accordingly for the eyes and nose
Bat: use Dessert Jacs for ears and eyes
Move cookies to a rack and let cool. Store in airtight container in refrigerator for up to a week or freeze up to three months. Just thaw and serve.
Treat your dog to one cookie per day. Estimated 50-70 calories per cookie, depending on size and number of treats used. Since the cookie is a chewy texture, break up the cookie and give it to your dog in smaller pieces. Intended as a treat, not food.