PetSmart
Start typing, then use the up and down arrows to select an option from the list


top
DOG / fun & fashion
How to Include Your Pet in Holiday Cards
Want to include your dog or cat in your holiday cards? Here are some photography tips for pets!
Capturing holiday memories through photography is a natural part of your seasonal celebrations. But getting that picture perfect moment with your pet can be a little tricky—they may have a short attention span, be constantly on the move or simply camera shy.
Here are just a few photography tips that can help make it easier to include the entire family in pictures and nail that perfect shot.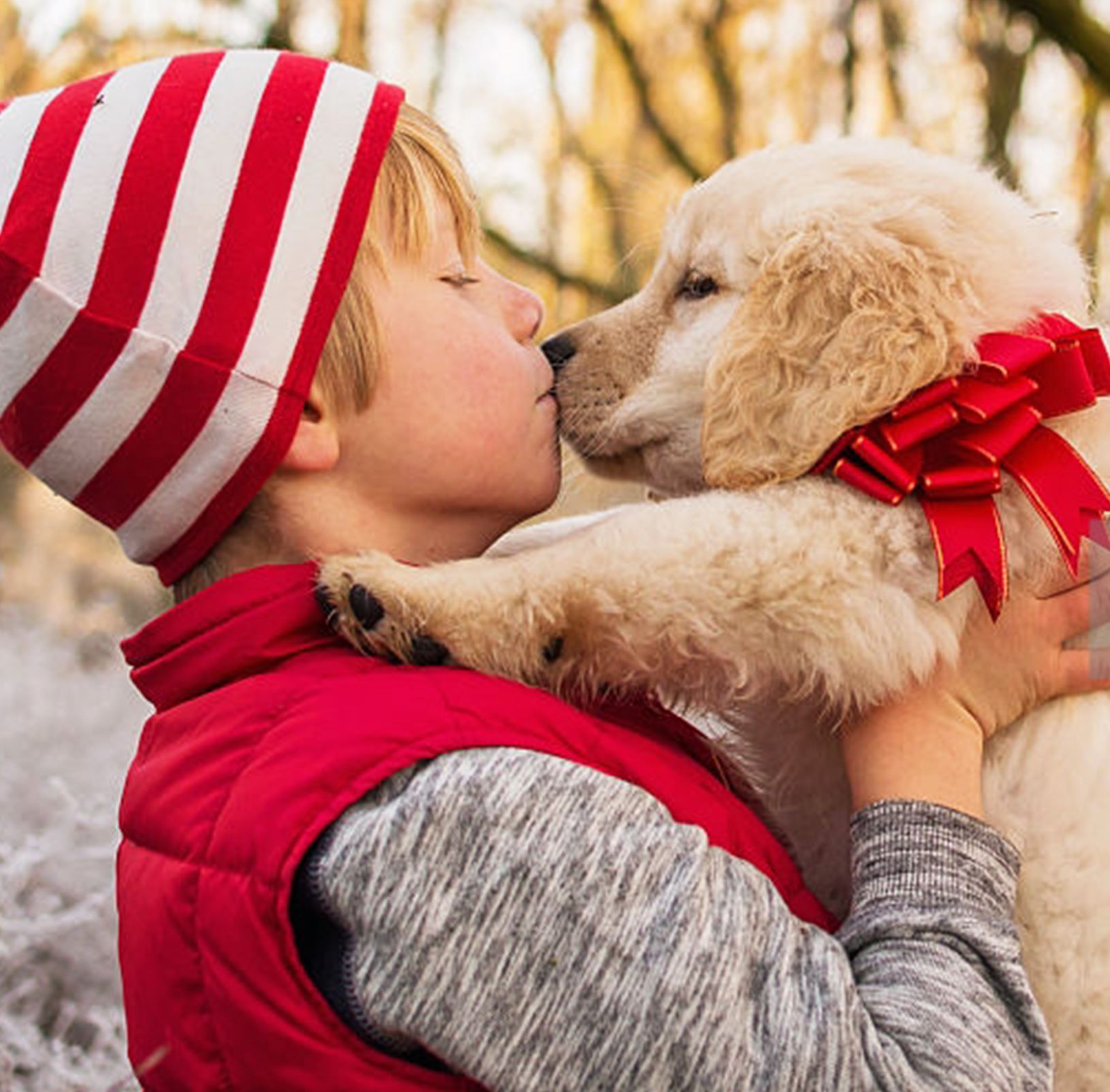 Compliment with colors.
There's a wide array of holiday pet apparel that you can have fun with. The simple addition of pet winter sweaters and coats can nicely unify everyone in the picture. You could opt for an ugly Christmas sweater theme, winter white or classic red and green. Also, consider your backdrop colors. Keep the background neutral so that it doesn't detract from your adorable pet.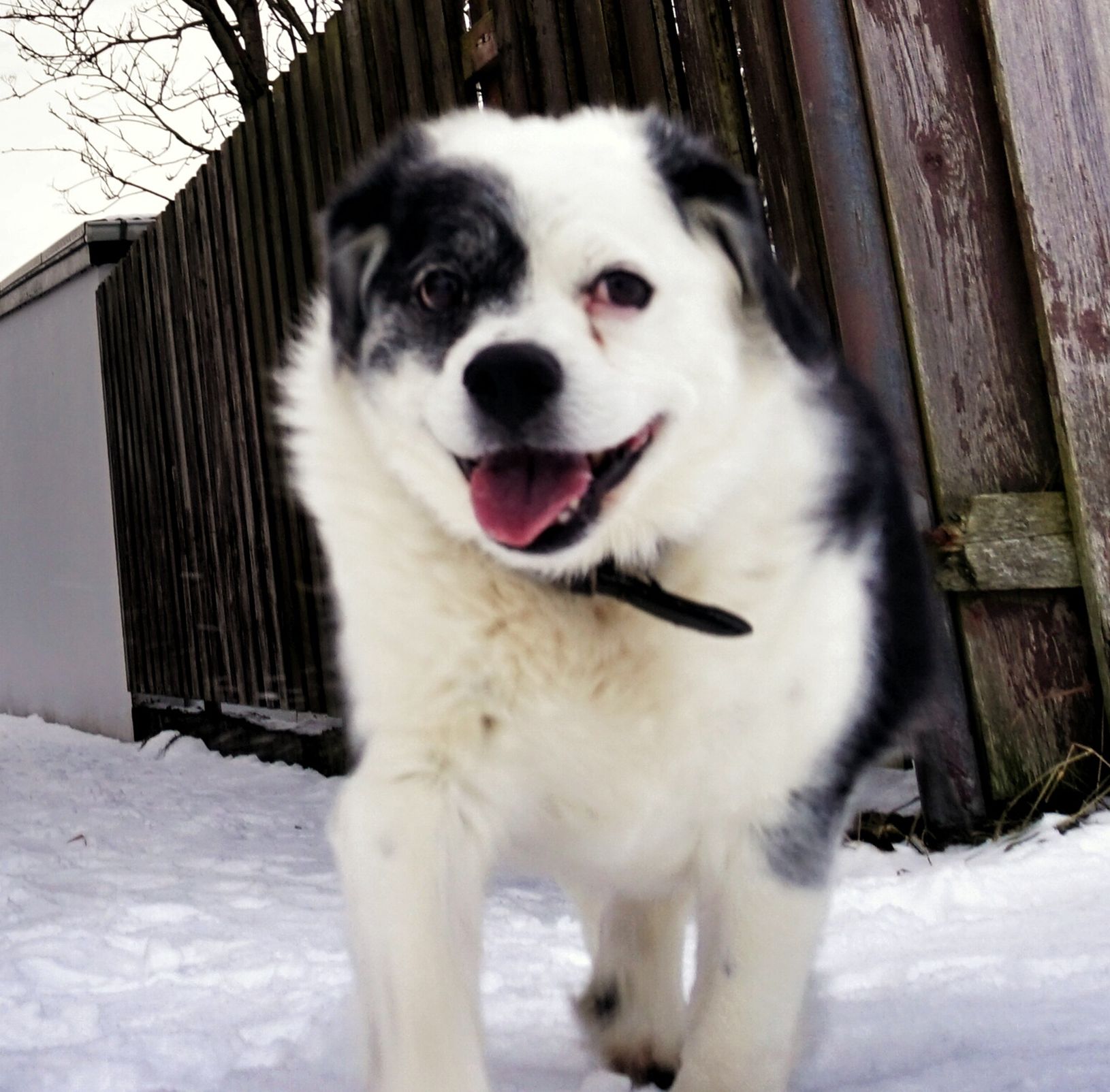 Timing is key.
The longer the photo session, the more likely your pet will get bored and distracted. Accommodate for breaks so your pet can work off any pent-up energy to help with the end-product result. And because your picture-taking window may be short, just keep clicking the camera instead of waiting for the right pose because it may just result in that perfect, candid snapshot.
Hold attention
If your pet is more interested in playing with a toy or scratching that itch, it's a good idea to have the photographer utilize something that will keep your pet looking in the right direction. Toys or treats held by the photographer can be great motivators for your pet to look at the camera or sit still. Keeping your pet's attention can also be made easier if you can minimize external distractions like other people, animals or noises.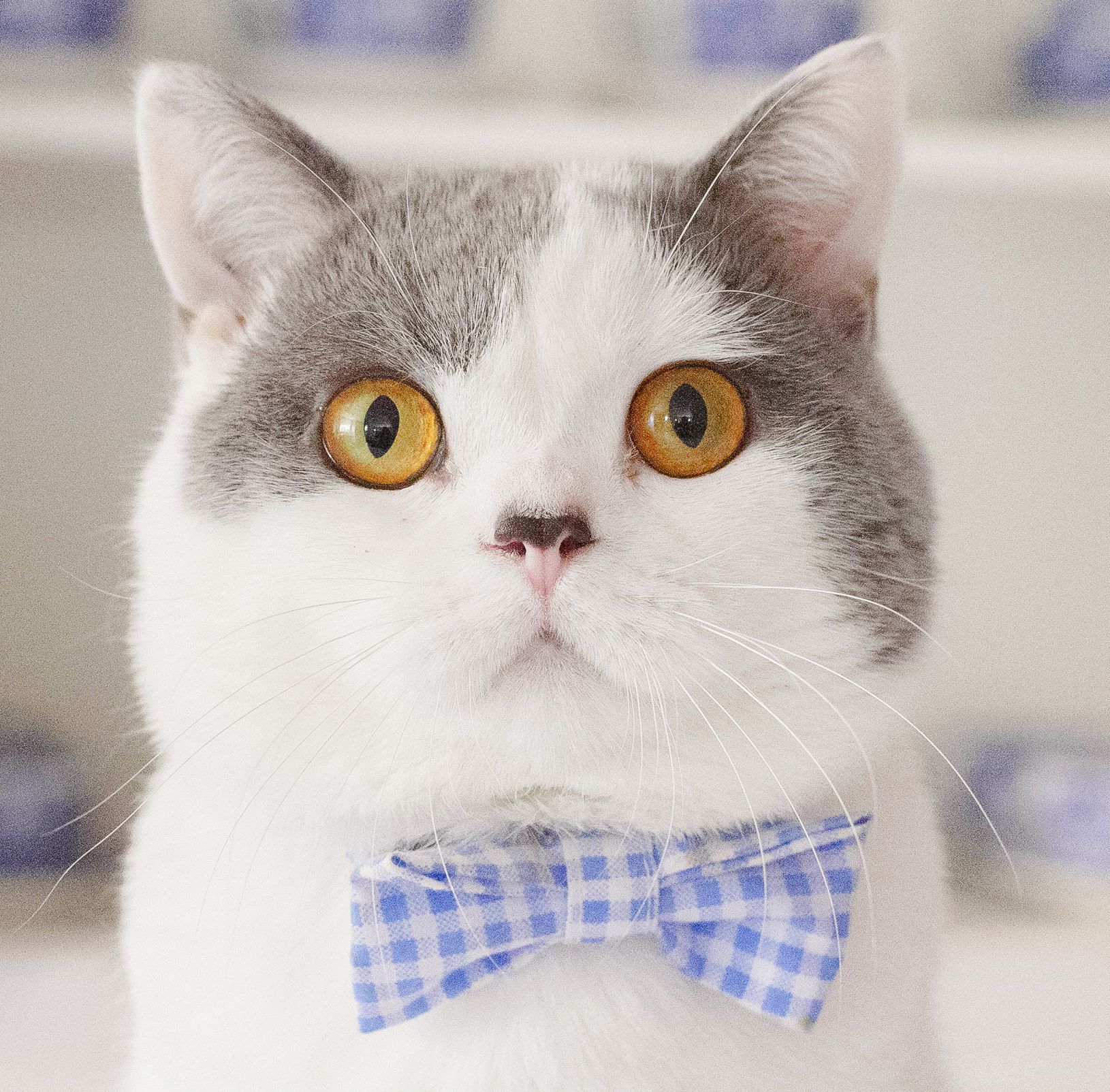 Meet and greet with the camera.
Some pets have never been around a camera. They may be scared of the shutter clicks, see the camera as a chew toy, or even a threat. Familiarize your pet with the camera before your photo session by allowing them to sniff it. Point and click the lens away from them to gauge their reaction to the shutter and every time you use the camera, try rewarding them with a treat to encourage a positive association. If possible, opt for lighting that allows you to forgo the sometimes-startling flash.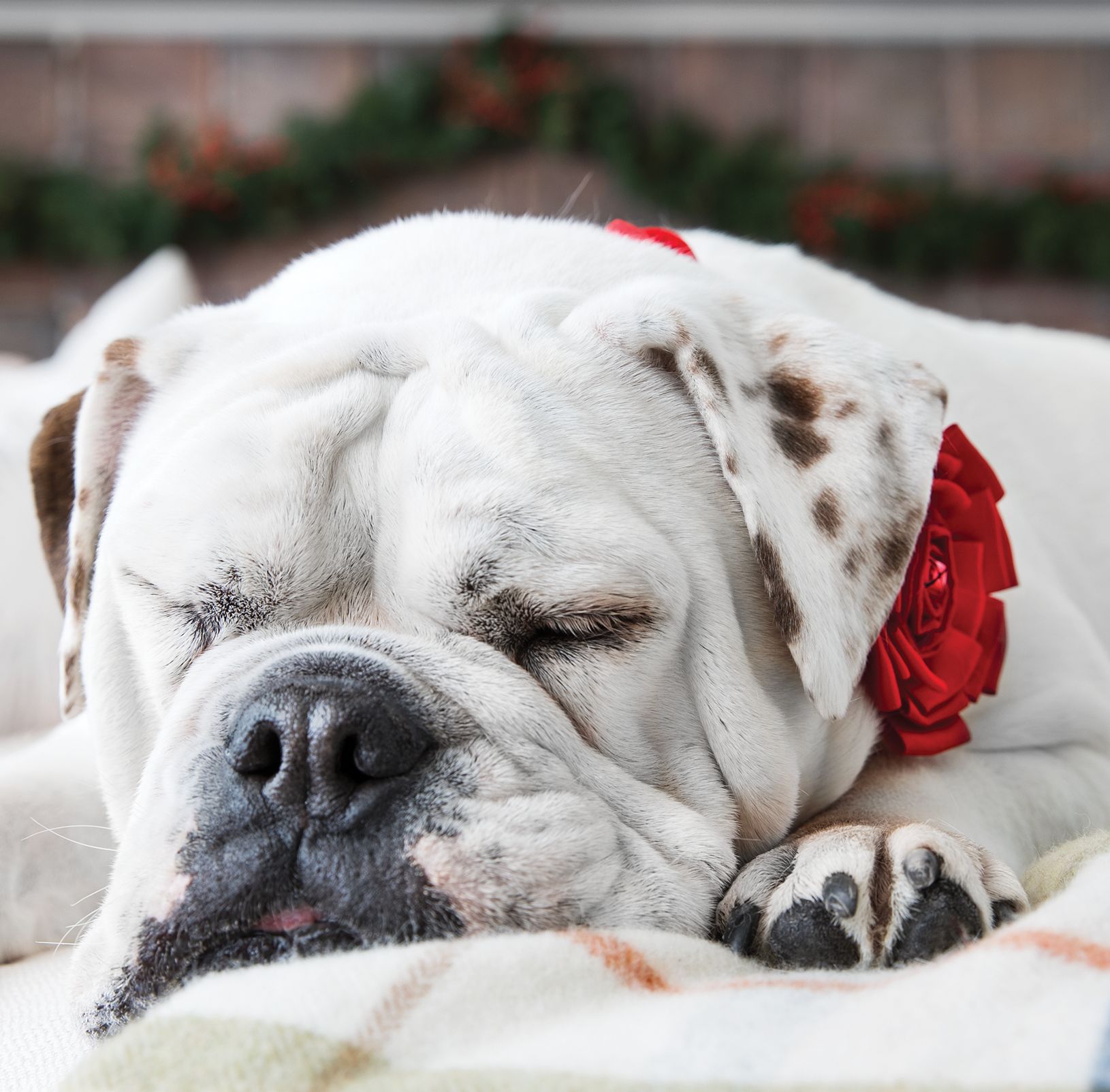 Work within their comfort zone.
The best pet photos are those that allow their true personalities to shine through. Consider incorporating their daily activities and habits into the picture. For example, if your pet is a couch-bound cuddler, consider setting the scene with some luxurious cozy blankets to capture an adorable shot of your pet sleeping. Or if your pet loves to get out and play, use his favorite fetch toy to help achieve a great action shot.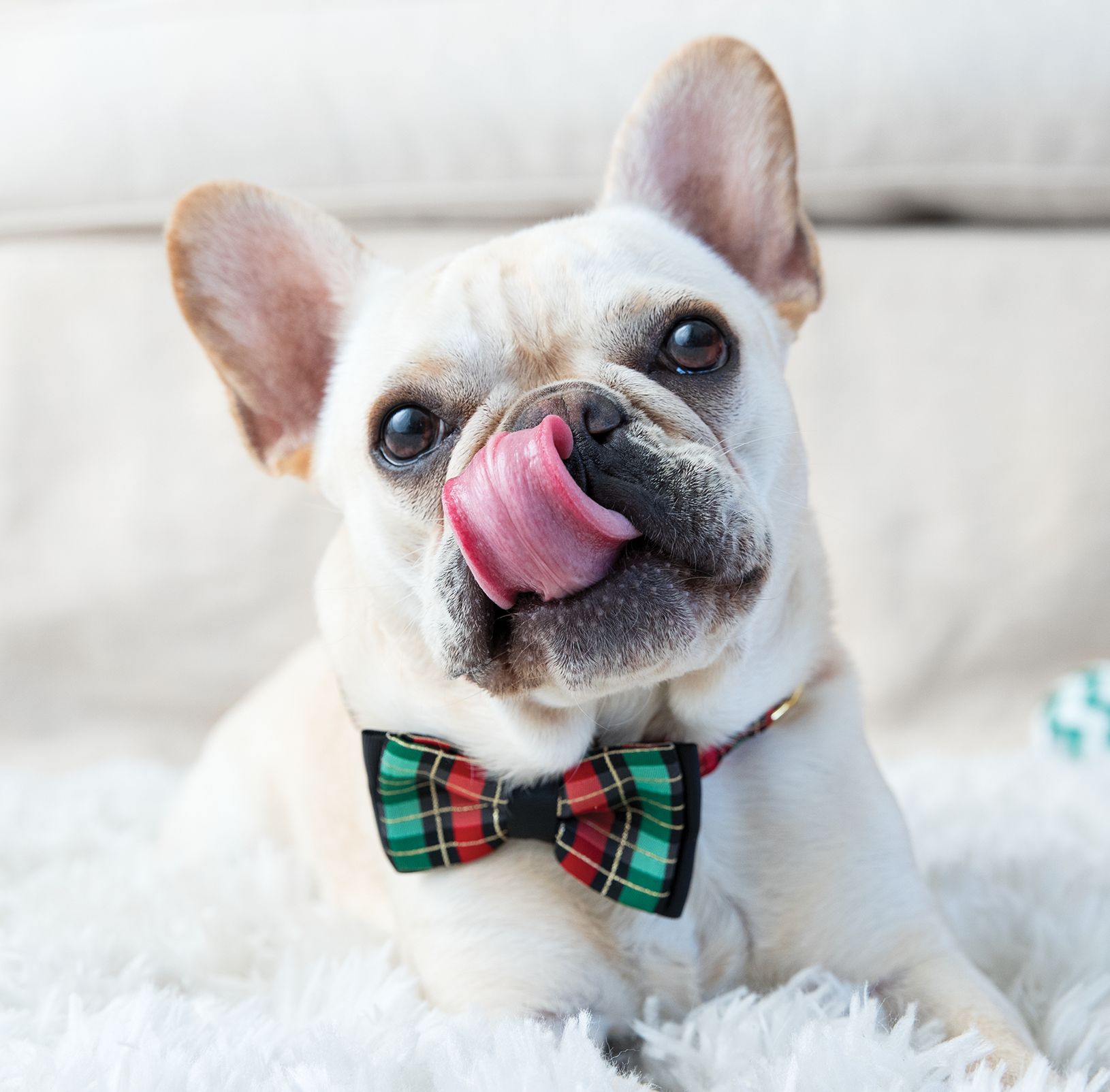 Get on their level.
Take your holiday pet photos to a new level of creativity with some perspective adjustments. Close-up pictures taken at or below your pet's eye level that are cropped close can enhance what makes your pet special—whether it's those shaggy locks, soulful eyes or adorable under-bite.
Holiday cards are just one of the many ways you can include your pet in your celebrations, but the activity hustle and bustle can be stressful for some pets. Keep things festive for you and your pet with these holiday behavior tips.
Visit our Holiday Gift Guide