PetSmart
Start typing, then use the up and down arrows to select an option from the list


top

DOG / fun & fashion
Gingerbread Dog House
*Intended as a treat, not as food.

Treat your best friend to a happy holiday season by including him or her in your favorite traditions. Here's a twist on a classic—a gingerbread dog house made from some popular PetSmart® treats!
What you will need for the dog-friendly gingerbread:
6 cups of unbleached flour
6 tbs baking powder
1 tsp cinnamon
¼ tsp salt
¼ cup butter
1 egg
1 egg yolk
1 cup blackstrap molasses
1 cup water (can be from doggie bowl)
¼ cup lemon juice (optional)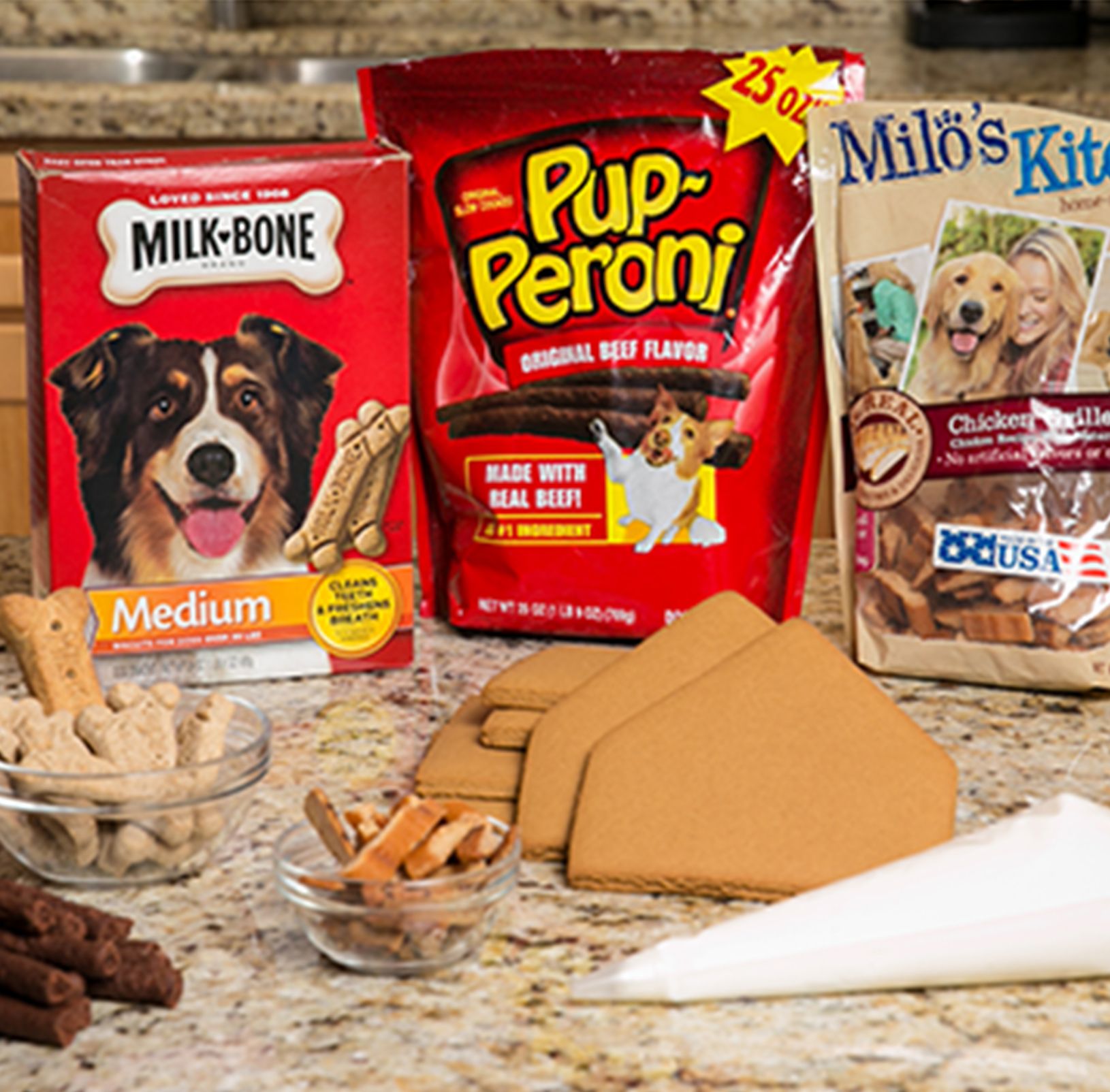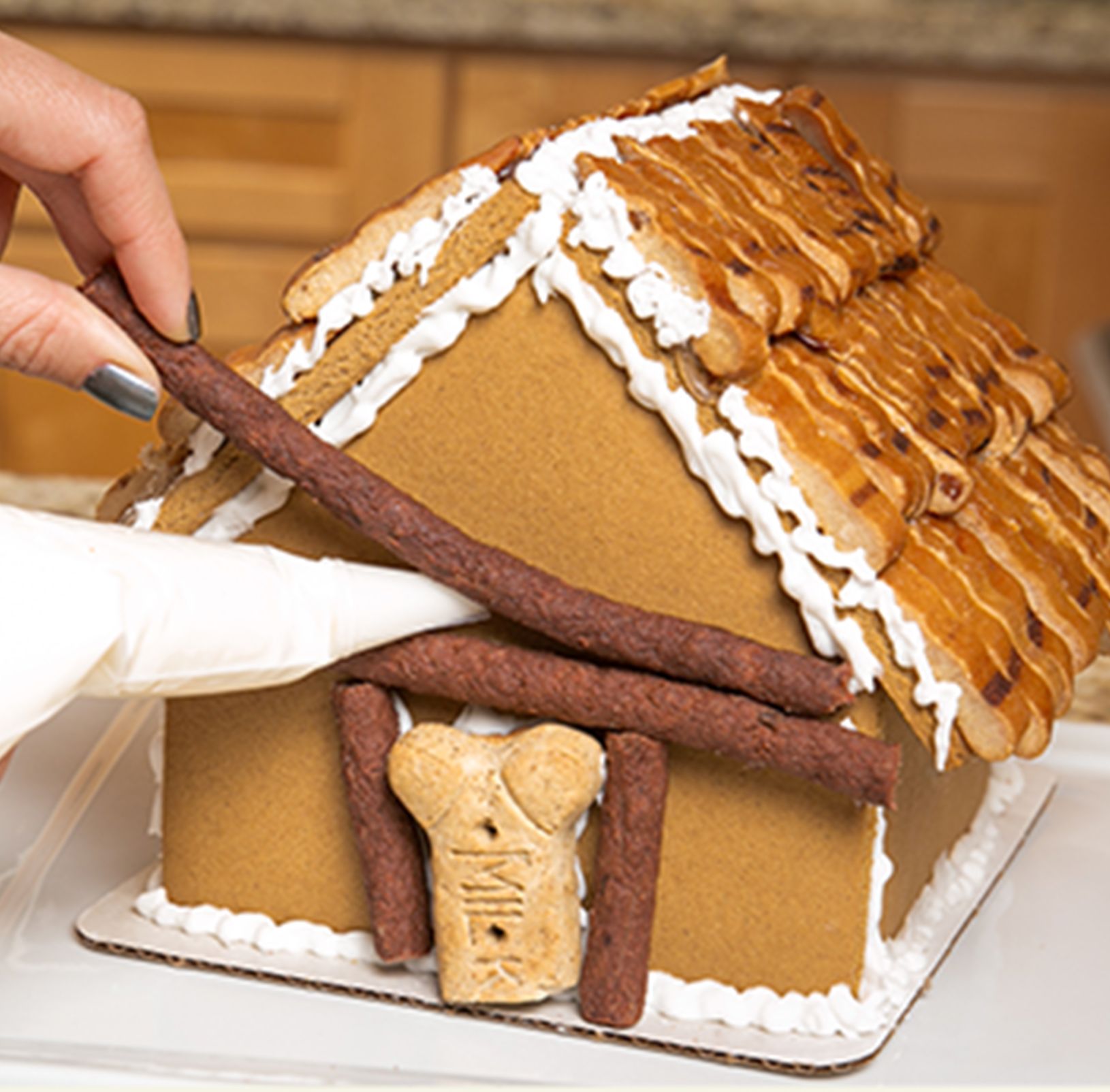 Baking:
In a saucepan, heat the butter and molasses to a boil. Let it cool to room temperature and transfer to a mixer.
Preheat oven to 325 degrees.
Stir flour, baking powder, cinnamon and salt in large bowl.
Add two cups of flour to the molasses mixture and mix.
Add egg, egg yolk and remaining flour into the mixture and mix.
Add one cup of water and mix until dough ball forms. The dough should be sticky. Add water in small amounts (¼ cup-cup) if needed.
Roll out dough to ¼'' thick and cut out the walls, roof and door for your dog house.
Bake in a non-stick tray at 325 degrees for 35-40 minutes.
Now for the fun part, decorating!
What you will need for the dog-friendly icing:
8 ounces of low-fat cream cheese
4 ounces of natural peanut butter (creamy peanut butter is a great addition to your dog's favorite treats!)
PetSmart® treats you'll need for decorating:
Decorating Tips: