Aqueon® 20 Gallon Hex Aquarium Starter Kit
Details
https://www.petsmart.com/fish/starter-kits/aqueon-20-gallon-hex-aquarium-starter-kit-5229838.html
Promotions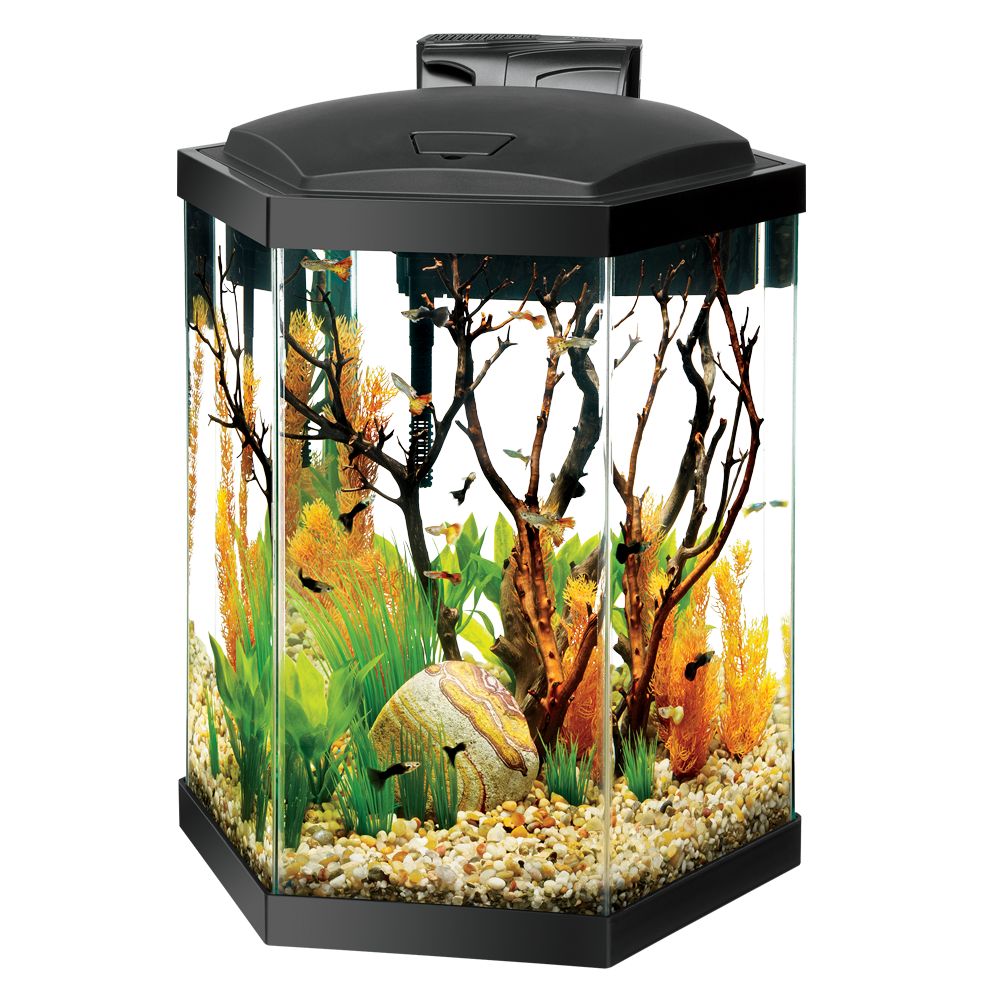 Keep Shopping
Pet Parents Also Bought
How much rock goes in the bottom?
Two inches of gravel is a good starting point for most freshwater aquariums.
Date published: 2018-02-23
what filter pad is needed to replace the one that comes with the tank?
If the kit that you purchased uses the Quiet-Flow 20 filter, you would use a size LARGE Aqueon filter cartridge replacement.
Date published: 2018-02-13
What are the dimensions of this aquarium 
18¾ x 16¼ x 205⁄8
Date published: 2018-02-13
Is this ever going to come back into stock so I can order it? If so, when?!
Give our support team a call at 1-888-255-4527.
Date published: 2018-02-14
Do you sell stands for your 20gallon octagon fish tanks?
Give us a call at 888-255-4527 so that we can recommend a stand for your tank.
Date published: 2018-01-05
do you know when the $55 Hexagon Tank will be available? My 30 year old one has 6 fish in it...living in the DARK, cause my LIGHT HOOD is worn out.
Please give your local store a call to see if they can special order one for you.
Date published: 2018-03-01
What are dimensions?
18.75" x 16.25" x 23"
Date published: 2018-01-20
What is the weight of the aquarium
Empty weight 23lbs, full weight 220lbs
Date published: 2018-01-20