NUTRO® NATURAL CHOICE® Grain Free Adult Cat Food
Details
https://www.petsmart.com/cat/food-and-treats/dry-food/nutro-natural-choice-grain-free-adult-cat-food-5197059.html
Discounted Price

$20.49
Old Price

$21.99
Promotions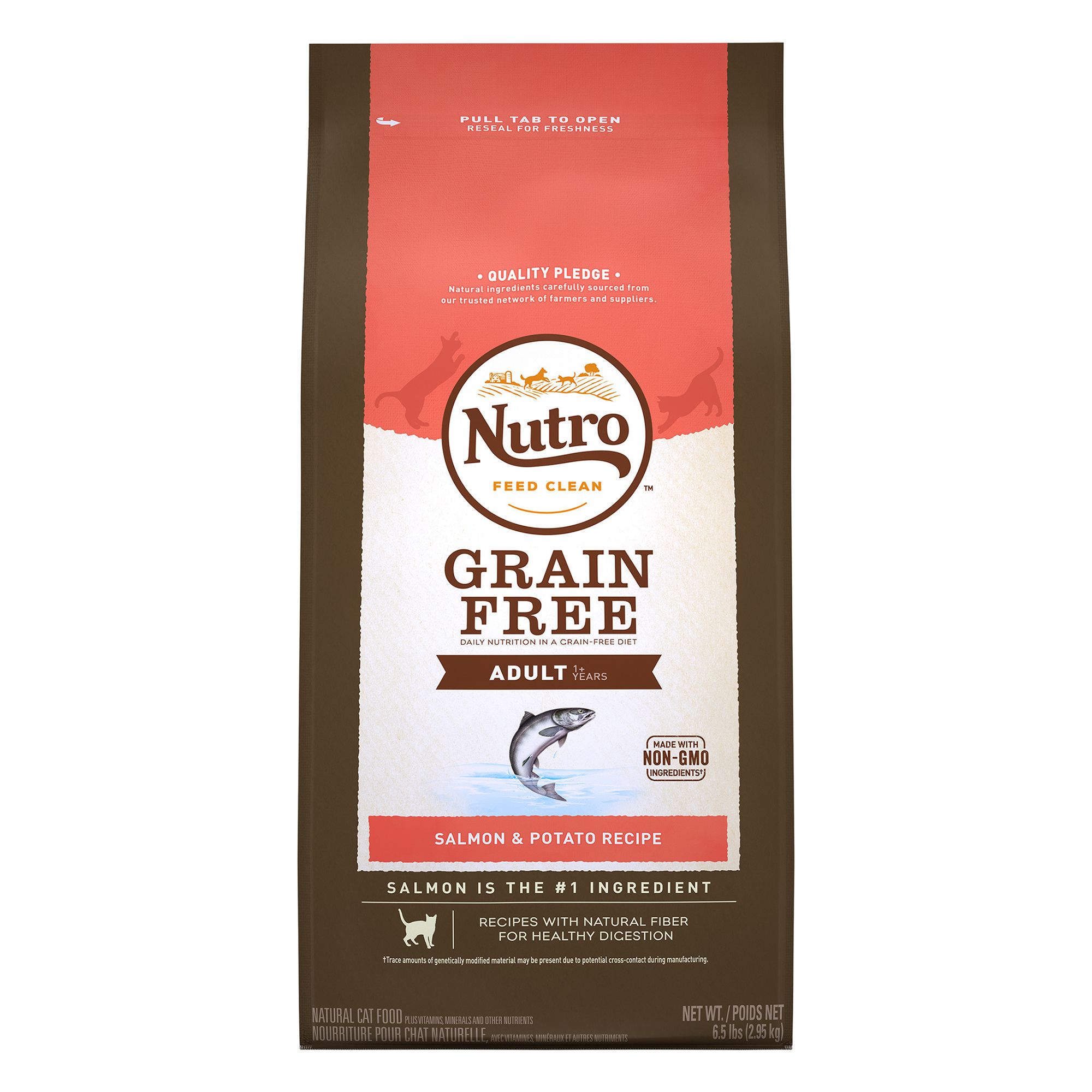 Why is the Duck and Potato flavor out everywhere? One of my cats is sensitive to fish and cannot get the other flavor. Why would Duck and Potato be out everywhere and why would Nutro do this to faithful customers? I may need to switch brands permanently!
I contacted the company and asked. They told me there is a worldwide shortage of Duck, and they don't have any estimated timetable for when they will have access to it to go into production again. If you contact them through their website, they will be glad to help you go over your cat's nutritional needs to help you choose an alternative in the meantime. Trust me, I sympathize with you! I have two cats, one who is bulimic, another who has both food sensitivities and allergies. This food has been working for both of them, and the 6.5 lb. bag I got at the end of June just ran out this week (I tried stretching it out as much as possible - they eat canned food, too, so I tried to emphasize that). There are a couple of other manufacturers of cat food with Duck as the main protein source, I'm not sure if they are grain free, but we might have to switch, too, at least temporarily. I haven't heard anything in the news about this Duck shortage, but that's what they told me.
Date published: 2018-06-04
Do you deliver to Montréal QC Canada?