Male Fancy Rat
Details
https://www.petsmart.com/small-pet/live-small-pets/hamsters-guinea-pigs-and-more/male-fancy-rat-4051168.html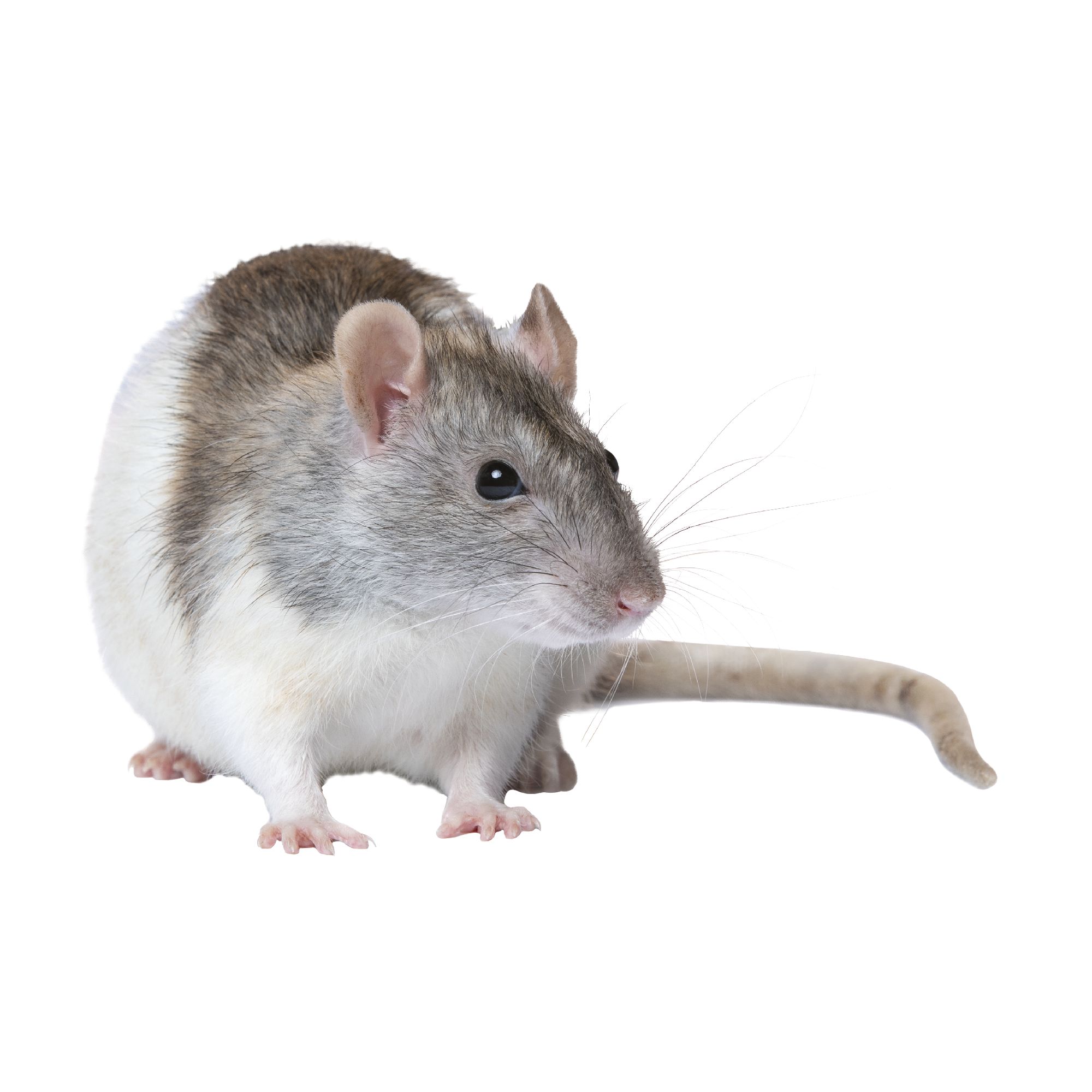 Variations
Please select a variation value to continue
This item is not available for in-store pickup. Check store availability.
product highlights
Very social
Ideal for children 8 & up
Will enjoy a cage mate
Intelligent, can learn tricks
Lives 3 to 5 years
Note: Available in Select Stores.
Pet availability is seasonal. State and local regulations may vary. Pricing may vary by store location. PetSmart stores cannot match the price below for this pet. Ask a store associate for details.
Fancy rats enjoy living together in pairs. It is best to house two females together, as two males may become territorial. They are the smartest of all small pets, and can learn their names and simple tricks. They have tons of energy and are really fun to watch. Fancy rats enjoy running on wheels and in exercise balls. Calm, curious and fun-loving, fancy rats love to play and interact with their Pet Parents.
Things to remember
Lifting & handling
It's very important to handle your rat gently. To pick her up, stop her forward motion by lightly holding her tail, then slide your other hand under her body for support as you lift her. Avoid lifting her by her tail.
Senses
Fancy rats have limited vision, and rely on their keen senses of smell and hearing to perceive their world.
Special needs
Fancy rats have front teeth that never stop growing -- so they need lots of healthy things to chew on like treat sticks.
Nutrition
Choose a fortified diet appropriate for rats.
Habitat
Your fancy rat needs a well-ventilated wire home with a solid floor. It should be large enough for a food dish and water bottle, a hiding house and climbing toys. There should be plenty of room for all cage accessories, and for her to move around freely.
Vet Assured™ Promise
All pets purchased at PetSmart are raised under our exclusive Vet Assured program and come with a 14-day satisfaction guarantee. Vet Assured is a program designed by PetSmart veterinarians to improve the health and well-being of our pets. The program sets standards for the care of our pets by our live animal partners and store associates and establishes strict standards for the monitoring and prevention of common illnesses found in pets. PetSmart makes a significant investment in the care of our pets and it is apparent in the quality and comfort of the pets in our stores. However, if your pet becomes ill during this initial 14-day period, or if you're not satisfied with your pet for any reason, PetSmart will gladly replace the pet or refund the purchase price. Please keep your sales receipt and return the pet to the store where it was purchased if needed.
Male Fancy Rat
is rated
4.6
out of
5
by
22
.
Rated

5

out of

5
by
HappyMom1
from
Happy with our desicion
My son had been asking about a rat since we had bought a hamster so we went to PetSmart to inquire about care, if it was age appropriate for him, ect. I had done my research and learned that it would be better to buy a pair rather than a single rat. My son quickly decided on 2 that he liked and we are very happy with or decision. He named them Templeton and Splinter and I am surprised at how quickly that learned their names. They are very friendly and, I must admit, cute. Splinter seems to have adopted me already, as he comes right to my hand and lets me scratch his head. Templeton is a little more aloof, but he is coming around. I just hope they take to my son as quickly as they have taken to me...
Date published: 2014-09-20
Rated

5

out of

5
by
lilaries
from
Amazing pet
I decided that I wanted to have a pet rat after much consideration and so I went to Petsmart to choose one. Tribble was the last rat in the store, an adorable little champagne, ruby-eyed guy. The second I held him I knew he was going home with me. He is actually an emotional support animal as he helps me greatly when I suffer a panic attack. He is very social and he hops right up to the side of the cage every time he hears me come into the apartment. For anyone looking at bringing a pet rat home, be prepared for a few things...males do "dribble" as they walk (it's just what they do; a territory marking thing) but they will quickly learn when it is and isn't OK to poo. Tribble does everything in his power to only poo in his cage. They are very intelligent animals who learn how to get what they want, most often by acting overly adorable for treats! They are prone to chewing on everything...I accidentally left a blanket too close to the cage and next thing I knew, Tribble had a new blanket with holes in it (he really enjoys chewing fabric). Rats are very empathetic animals. If I am upset, Tribble will try to comfort me by grooming me or "hugging" my face and sniffing to ask what is wrong. If there is a lot of tension in the apartment, he is much more antsy, picking up on the stress. Overall, rats make amazing pets, but be ready for the commitment and the reactions of other people who get scared by them.
Date published: 2015-08-14
Rated

5

out of

5
by
Nicole311
from
Honestly surprised.
LONG VERSION - well, a long long time ago my mother and I went to Pet smart originally for a hamster. When a worker (she was INCREDIBLY nice) went to pick one up and show us, it had already tried to bite. My mom had a definite no. The lady offered the option of a rat, saying how they are very friendly, smart, and have their own personalities. "Once you go rat, you don't go back." she had said. Boy was she right. We started with one, and fell in love. By far the best we've had. So friendly, cuddly, playful, and social. R.I.P You won't regret getting a rat by any means. SHORT VERSION - + Friendly, social + Good with kids who aren't too rough + Healthy at purchase + Overall amazing animal - Not all litter trained Thank you!
Date published: 2015-06-30
Rated

5

out of

5
by
Sararat
from
Rats are underrated!
More often than not, pet rats get turned down or left out due to the poor portrayal they've been given in media and the like. I mean, when my mom heard about me getting my own lil' fella, she went ballistic. But they're actually some of the most affectionate rodents/pets you could possibly own! They'll be squeamish and afraid at first, but they never really bite you in a harsh manner (that is unless you mess with their tail too much ((which is extremely important and kinda sensitive! be very delicate around it!!)), or they're just getting used to their new home. It won't take long for your rat to get used to you; they'll want to be up close and have you within range all the time. (my lil' boy gets to roam my bed. if i leave the room for a bit, he comes running to the edge and waits there for me to come back.) Compared to hamsters, they're gentler and more friendly! They warm up really quick and the maintenance with the cage is easy to do. Though, I hear they get rather lonely without a companion, so me and my dad are actually going to pick him up a friend tomorrow!
Date published: 2015-07-06
Rated

5

out of

5
by
Otheratlady
from
Best Pet I Ever Had
over a year ago I adopted a rat on impulse, in an act to save his life from snake feeding. I named him tofu (haha snakes don't like soy products) Anyway, I am in my 20's and I can not recommend getting a rat as a pet enough!! Really great well natured little fur balls that love to be handled and played with. They learn tricks and their names so fast and would be so fun for kids. Tofu never met a stranger and ended up being something of an office celebrity because he came to work with me pretty frequently. He unfortunately did not live as long as I wanted to so that is something to consider, heartbreak is inevitable rodents just don't live a long time always. Tofu was alone at the store when I got him so he ended up being my only rat and he lived a pretty happy life that way but was paid a lot of attention, and for most I recommend buying in pairs of boys or girls. they don't smell, they aren't dirty, and they can get slipped a few pieces of candy and live haha key for younger owners! They can also be litter trained. hope this review helps in your small pet decision. Fancy rat all the way!
Date published: 2017-01-23
Rated

5

out of

5
by
SivsiAndMischief
from
I love my boys
I've had several females in the past, and after moving into our new house last year, we decided it was finally time to adopt some boys. I love them! I always somehow manage to underestimate my love for these creatures, but they have brought me nothing but joy since I got them last July. I adopted them from a local breeder, as our Petsmart has seemed to stop carrying them. Unfortunately after adopting them we realized that we had missed some redflags and ended up coming home with three very sick boys. That being said, I still do not regret getting them for the amount of love I've received. I can truthfully say that after owning 11 rats (current and past), I have never had single one who was like the other. These boys are no exception, and getting to know their individual personalities was one of the best experiences you can have as a pet parent. Grover, my velveteen rat (means he has curly fur!), is the oldest of the trio, but he acts like a little baby. He's the sweetest rat I've ever had, as well, and he LOVES to groom me and snuggle up to me as I do schoolwork. He suffered an injury when he was little that left him slightly smaller than the others and with a condition called HED (hind-leg-degeneration). He doesn't let it bother him one bit! He's constantly out and about exploring, and he runs with a very cute little skip in his step. He likes to think he's as big and "tough" as the others, but in all honestly he's taken out as soon as he pounces on one of the other two. Looser baby, haha. The best way I can describe Sam, my blue berkshire, is that he is very much a cat inside. He was the most skittish thing ever for a couple of weeks after bringing him home, but his confidence quickly grew as he got bigger. (He's also the biggest, hunkiest rat I've ever had, too). He likes to pretend he's a fearless Alpha male, when in reality he's scared of everything/everyone (except my sister and I), and will jump two inches into the air if one of the other's touch him when he doesn't expect it. No joke! He's also gone from "I'm absolutely terrified of you" to a grudgingly: "The fact that I'm constantly around hanging around you has nothing to do with my attachments to you which I definitely do not have, nope". Linus is the ringleader of my group, and brother to Sam. He's a black berkshire badger (another coat coloration, nothing to do with breeds), and a bit of a bully to the other two. As far as my boys go, he's the one who most lives up to a male-rat stereotype, and he's definitely the dominant/territorial out of my group. In male rats, these things can escalate moreso than it generally does in females, so you'll need to be weary of these traits in any males you get. That being said, he's an absolute sweetie to me! He loves to share my dinner with me and is usually the one running around and getting into trouble. He was the first to warmup to me and he, along with is brother, have even learned to Spin on command. There are so many things you can teach rats, including: fetch, spin, play dead, littertraining, "give me a kiss", agility, come when called, and so many more! Rats truly get a bad rap that they don't deserve, especially the domesticated ones. They are INCREDIBLY clean animals, not only physically, but healthily too. They spend a good portion of their days cleaning themselves, and there isn't anything you could contract from a rat that you wouldn't be FAR MORE likely to get from a dog/cat. Even the mites/fleas that they (rarely) get are species-specific. I would like to say though, that while rats are fairly lowcost pets in general (initial costs can be high if you're not careful), vet care can be VERY costly. Although they're very tough, hardy little animals, there will be a point in each rat's life where they become injured or ill, and despite their size, vet care can be REALLY expensive, easily $200 out of the gate, and checkups alone are usually $50 per rat. If you plan on getting rats, please don't underestimate this and make sure to keep a few hundred stashed away for emergencies sake. That being said, I will forever love these animals. I never look at them and think "hey, that's your typical rodent," because they really aren't. You'd never expect so much to come out of an animal that is not only small, but that is typically shunned by society. They are the friendliest things I've ever had, and I especially recommend them to people who are looking for a low-maintenance, kid friendly pet for their family. They're far less likely to bite than any small animal, and they can easily tolerate the more clumsy handling of kids. And even for the more experienced pet-owners, there's so much happiness to gain from having them. I don't regret one single second of having as my companions and family.
Date published: 2017-01-15
Rated

5

out of

5
by
Mimi793
from
Can I Say Enough Good Things?
I don't even know where to begin. I recently bought two male rats from two separate PetSmart locations and I adore them. They were both very young, but one store only had one rattie left, so I had to go to another one in my area to get them both. They are both happy and healthy and the best of friends now. I would highly recommend going to PetSmart to get your rats.
Date published: 2014-04-08
Rated

5

out of

5
by
rexsunmar
from
Great Rats!
I got a pair of 3-month-old boys from my local Petsmart about 5 months ago, and they really have been great! They are very kissy and love to groom my hands, like to play-wrestle, and are very friendly - never in their life have they bitten anybody, even when they were scared. They're also pretty goofy and make me laugh when I'm feeling down. Made a total rat-lover out of me, that's for sure.
Date published: 2015-05-21
y_2017, m_10, d_22, h_23
bvseo_bulk, prod_bvrr, vn_bulk_2.0.3
cp_1, bvpage1
co_hasreviews, tv_0, tr_22
loc_en_US, sid_18592, prod, sort_[SortEntry(order=HELPFULNESS, direction=DESCENDING), SortEntry(order=POSITIVE_FEEDBACK, direction=DESCENDING), SortEntry(order=SUBMISSION_TIME, direction=DESCENDING)]
clientName_petsmart
If these rats aren't available in any stores-how does the customer get one?
Asked by: Jewells
Buy from a breeder or rescue
Answered by: Arizona Rodents and Herps
Date published: 2017-10-18
How old are the mice.
Asked by: Addyson
It depends on which one you get. It's best to pick one out in person!
Answered by: Connorbell
Date published: 2017-09-24
Can a fancy rat live in a cage with a teddy bear hamster ?
Asked by: Wendalyn
No
Answered by: demiisnotcool
Date published: 2017-10-05
Can I have only one
Asked by: Samatronka
It's very highly encouraged that you purchase two, because they will become very lonely and sad without a cagemate and can get very sick or become aggressive and closed off. Trust me, two is better than one. If you can only have one small pet, maybe a hamster would be better for you.
Answered by: Liasmiles
Date published: 2017-09-03
How old are the mice. Because I want a young one so I can have it longer. 
Asked by: Addyson
When will you have fancy rats in the store to buy?
Asked by: August1111111
How big can they grow?
Asked by: Thinking
Do you have Siamese, blonde or blue rats? I already have hooded rats.
Asked by: Tori12
y_2017, m_10, d_23, h_22CST
bvseo_bulk, prod_bvqa, vn_bulk_2.0.3
cp_1, bvpage1
co_hasquestionsanswers, tq_9
loc_en_US, sid_18592, prod, sort_[SortEntry(order=LAST_APPROVED_ANSWER_SUBMISSION_TIME, direction=DESCENDING)]
clientName_petsmart