Gerbil
Details
https://www.petsmart.com/small-pet/live-small-pets/hamsters-guinea-pigs-and-more/gerbil-4051154.html
Promotions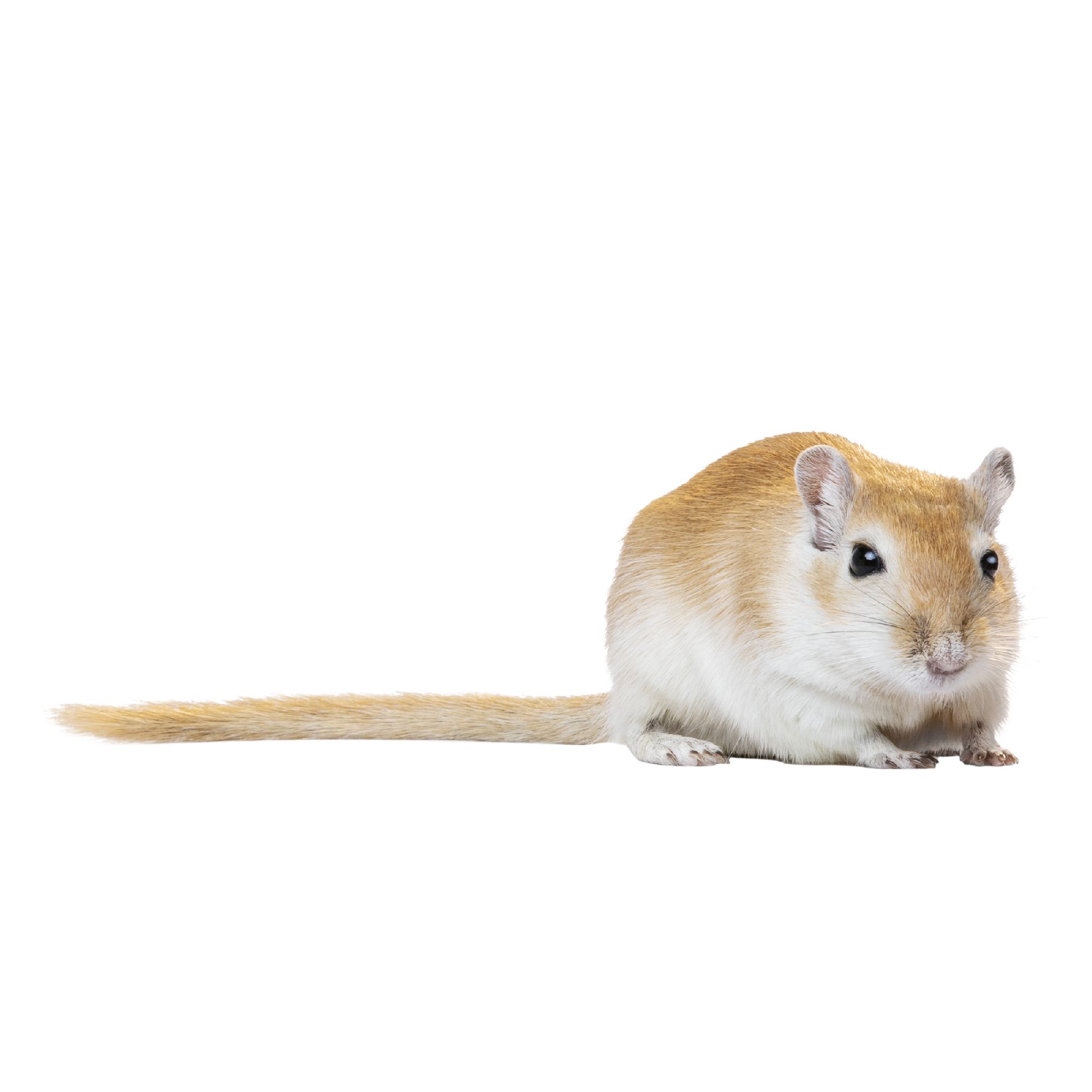 Variations
Please select a variation value to continue
This item is not available for in-store pickup. Check store availability.
Can a twelve year old, very nice and kind to animals, care for a gerbil, she has wanted one for almost a year and will pay for it with her own money, but she has school, but enough space and energy to keep up with the pets' needs?
Yes, as long as you make sure she has the appropriate materials needed for the pet and cleans the cage often enough
Date published: 2019-01-01
How many times do I need to clean Gerbils every week? And will they smell bad often?
You actually shouldn't clean the cage every week because it can cause a lot of stress to the gerbils, because every time you clean it they will lose there scent. P.S. when you do clean it only clean half of the bedding so they can still have there scent when they come back into there home/cage.
Date published: 2018-12-13
Do you have any gerbils available at either the clay or oswego? If not when will they be available?
I mean I might but tbh they go pretty quickly. You might have to call the store in order to find store specific answers.
Date published: 2018-12-24
Do you get 3 or 1 or2
You should always buy a pair of gerbils due to them being social animals that live in groups. A pair of gerbils usually bonds well, regardless of their gender. I had a pair of male gerbils and they were great together for years. You can get a trio of gerbils, but the bonding tends to be less successful. Two of the gerbils can gang up on the other one if they feel threatened. If you are going for a trip, I recommend an all male group due to the fact that females tend to be more aggressive. No matter how many gerbils you get, you should always get them from a set that was already housed together for the most successful bond.
Date published: 2018-11-14
how can u pick up a gerbil if she wont let u pick her up
Don't pick her up if she doesn't want you too. Don't force it
Date published: 2018-11-14
does petsmart have female and male or just male
depends on the store
Date published: 2018-11-14
If I wanted to buy a small pet would I have to have an adult with me if I was under a certain age?
Yes. If you are under the age of 18, you must have a legal guardian with you
Date published: 2018-12-13
Do they bite??? If so does it hurt 
Yes they can bite but they only bite when stressed out they tend to squeak if scared.
Date published: 2018-11-10