Arctic Mice Frozen Pinkie Mice
Details
https://www.petsmart.com/reptile/food/arctic-mice-frozen-pinkie-mice-5147699.html
Discounted Price

$9.69
Old Price

$12.99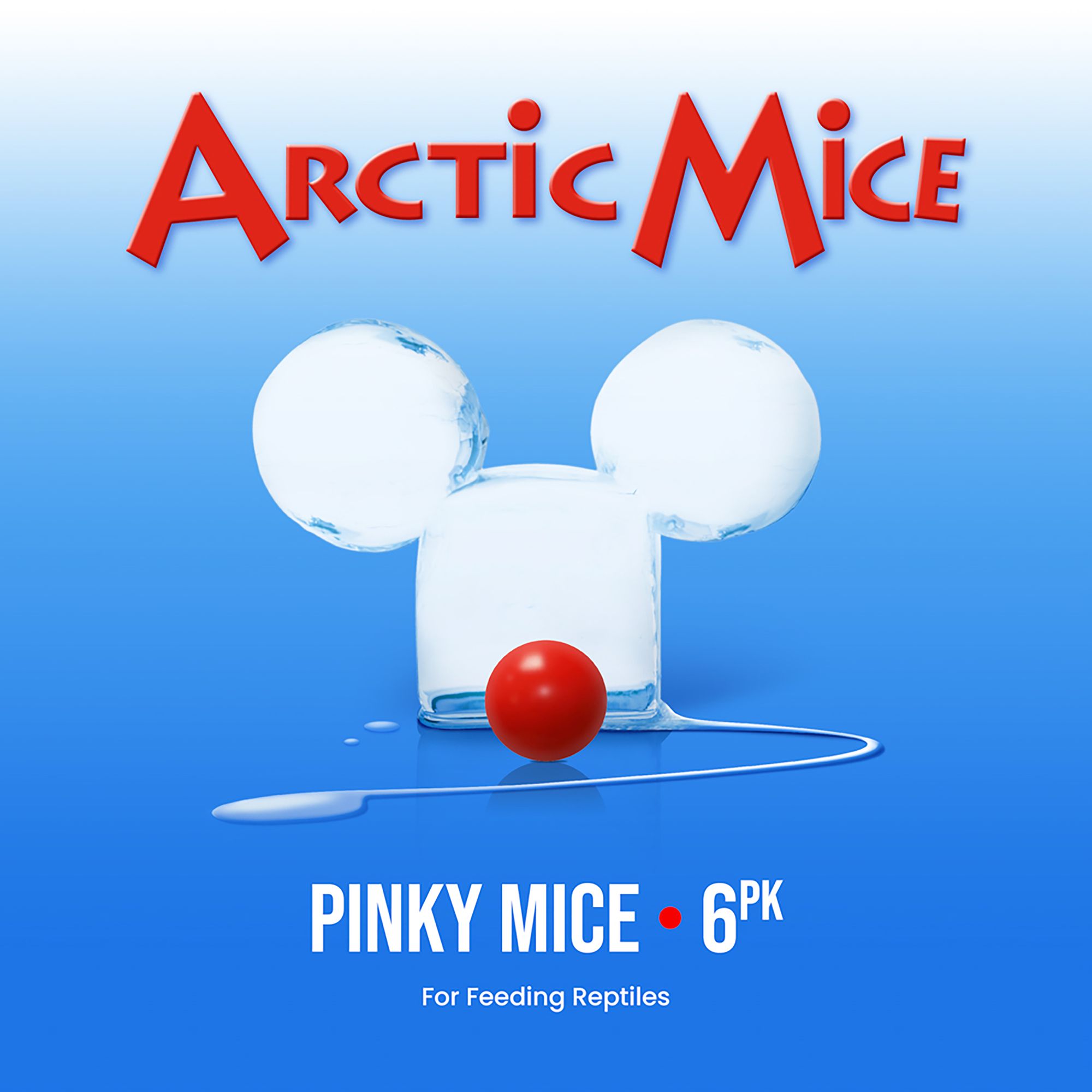 Variations
Please select a variation value to continue
This item is not available for in-store pickup. Check store availability.
What size are the pinkies? It doesn't say anywhere.
They are about 1 inch
Date published: 2019-06-30
Are these an appropriate size for a baby corn snake? If so what is the rule of thumb in feeding it? Thank you to anyone that can help! Have a nice day.
Feeding snakes is pretty simple. Your mice need to be almost the same width as the widest part of your snake. If The mouse is smaller, feed it bigger mice. If your mouse is bigger, you need smaller mice
Date published: 2019-07-03
How many pinkies should I feed my corn snake to equal one fuzzy one ? Bought the wrong ones
Well first of all if your snake is the same width as the mouse you are feeding it, it is an appropriate size. If you need to feed it a bigger size, get bigger mice
Date published: 2019-07-03
Can I buy individually sold frozen pinkies in the store?
Yes, depending on the location! There should be a small freezer with frozen fish food and mice in it near the cricket counter.
Date published: 2019-03-19
Do these come individually frozen? If I order 6, do they each come in 6 small bags inside 1 big bag?
Maybe for the smaller quantities, but the 50 I just ordered came all In one bag. Kinda disappointed.
Date published: 2019-01-17
What size/age corn snake would these be good for?
Depends on the size of your snake
Date published: 2018-12-06
Are these safe for cats to eat?
Of course, they are specifically for pets to eat. Its just these are more ideal for reptiles. I am going to be buying some for a snake I am getting soon.
Date published: 2019-01-21
About how large are these mice? I know they're called "Pinky Mice" but is that a size or the species of mouse? Also, are these an appropriate size for a small ball python?
The pinky mice are about 1-2 inches long, and it's simply just a nickname for the newborn mice because they don't have any hair yet. And for your ball python, a good rule of thumb for feeding is 1 appropriate sized prey item every 7 days approx, and it should be slightly larger then the thickest part of your Snake's girth. If she/he's a young snake, maybe start out with one adult mouse or a young rat and go up in size as they get older. Just never feed live prey!! Hope this helps :)
Date published: 2019-01-15