The Bug Company Mealworms
Details
https://www.petsmart.com/reptile/food/the-bug-company-mealworms-5230294.html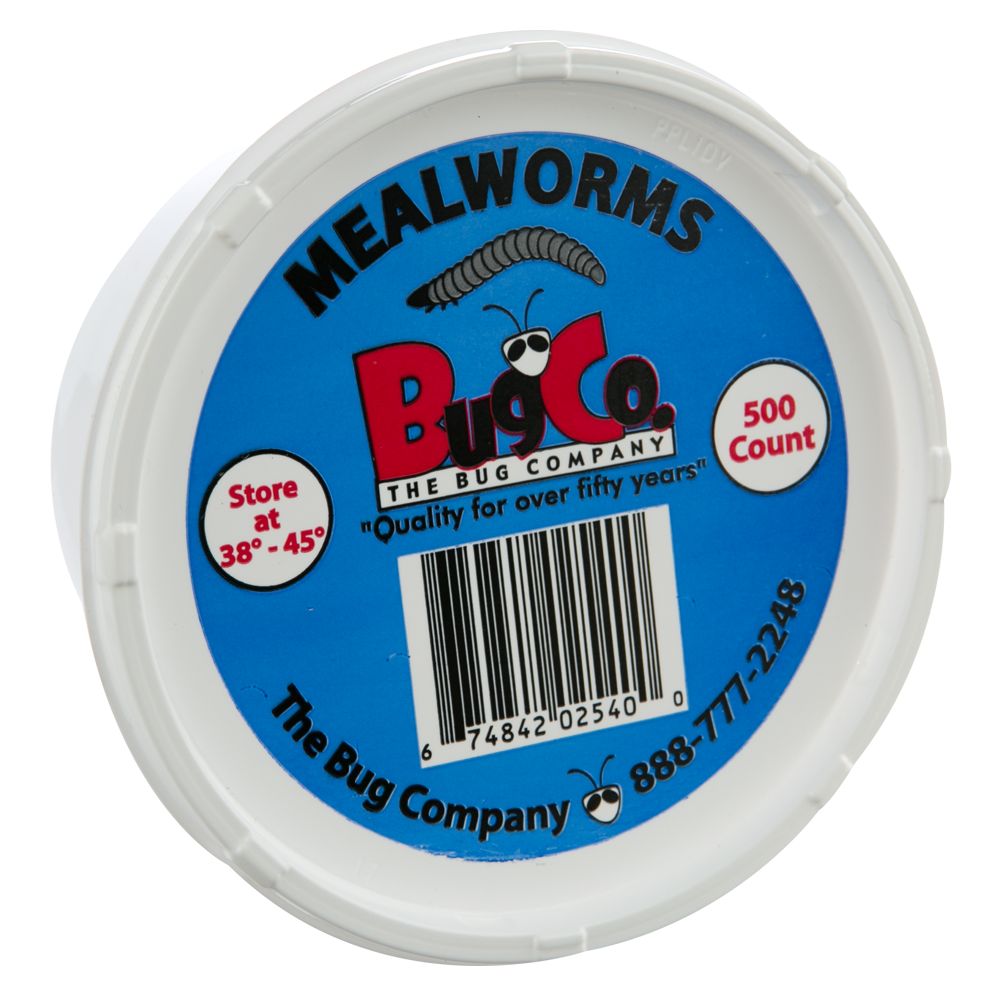 Variations
Please select a variation value to continue
This item is not available for in-store pickup. Check store availability.
Are the meal worms treated to prevent them from pupating?
I just bought some and there were a couple live pupas in among the mealworms. I can't vouch for their ability to continue to develop into beetles, or if any beetles will be fertile. I'll know in a few months!
Date published: 2019-08-25
How large are these worms?
about an inch.
Date published: 2019-05-17
I have a pet turtle can I give the mealworms to it, or do I have to give it to them alive?
Feed turtles Superworms, less chiten.
Date published: 2019-03-21
Are these small, medium, or large mealworms?
Well there adults so maybe large or medium 
Date published: 2018-10-21
So i wanted to know how long will they last cause i have just gotten a small leopard gecko and i dont know how much he eats,yet
They will last for so long if you refrigerate them but I have bought them and most were dead but ask if you can check to see if they aren't Black if they are black there dead look for yellow ones
Date published: 2019-02-16