Dog MD Maximum Defense™ QuickTabs Over 25 Lb Flea Treatment
Details
https://www.petsmart.com/dog/flea-and-tick/flea-and-tick-pills/dog-md-maximum-defenseandtrade-quicktabs-over-25-lb-flea-treatment-5217395.html
Promotions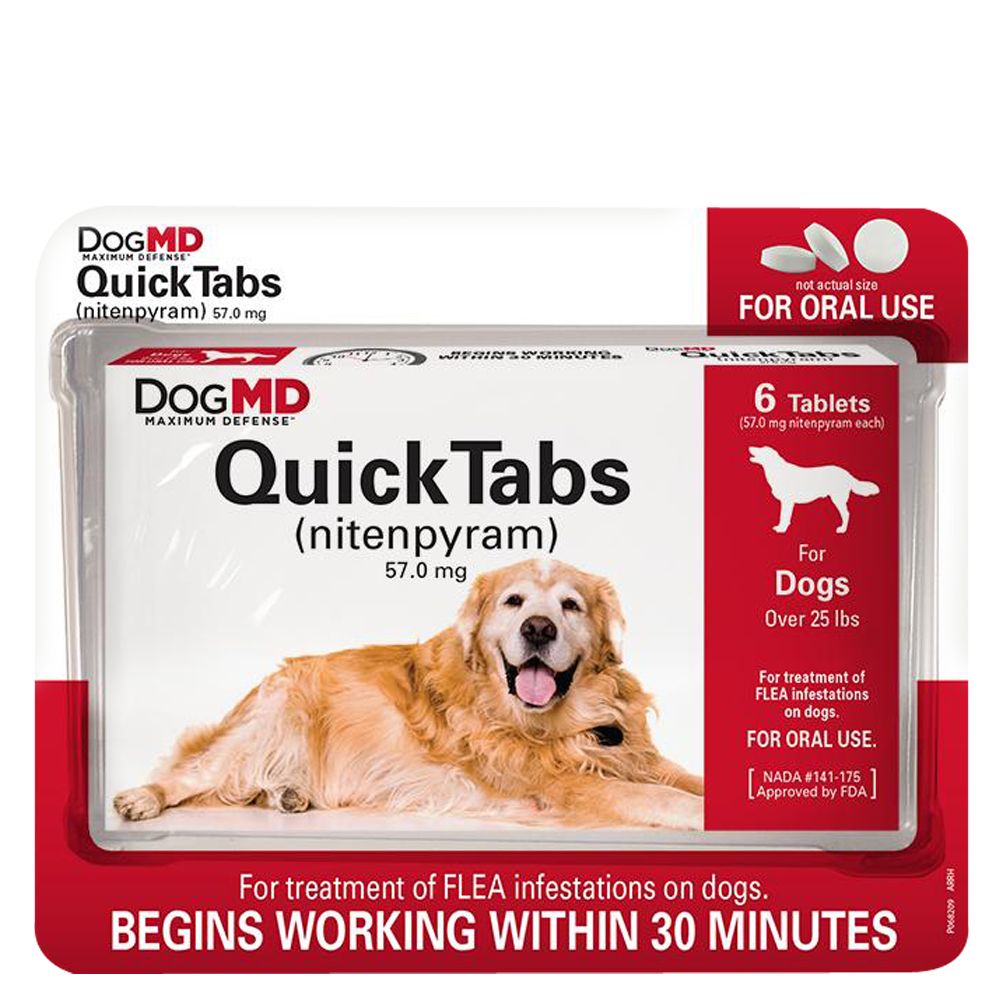 Does this require a prescription?
No, it does not.
Date published: 2018-10-26
Is this given to dog daily? Monthly ? Or when needed?
Daily, or as needed. It's an immediate solution to stop the present problem, but it is not long term. It will not kill larva or eggs.i used it to give my dogs immediate relief. It worked really well for them. I followed up with spot treatment.
Date published: 2018-10-26
How long after/before this product can I give my dog a bath. My plan was to have my house treated tomorrow, give him the pill, take him to a self service wash place and then come home. Just wanted to make sure I wasn't reversing any of the medicine.
I put Advantage on my dog a few days ago- can I give him one of these pills as well?
Is this treatment for month or what
How often do you give this to your animal