Dog & Cat MD™ Maximum Defense QuickTabs Nitenpyram 2-25lb Flea Treatment
Details
https://www.petsmart.com/dog/flea-and-tick/flea-and-tick-pills/dog-and-cat-mdandtrade-maximum-defense-quicktabs-nitenpyram-2-25lb-flea-treatment-5217307.html
Promotions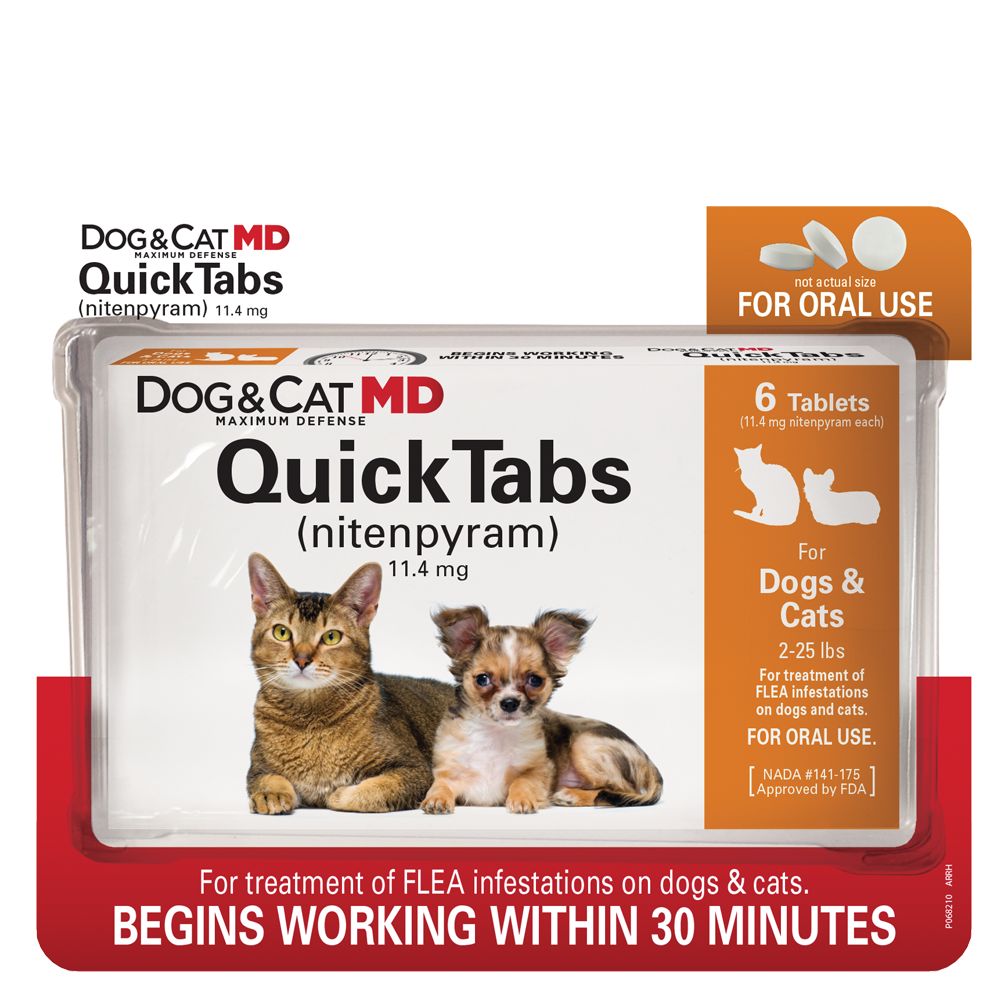 Can I use on kitten 
Can these be used with Pill pockets? Do they have any odor?
How do you give it to them
Do you sell this for bigger do
Can this be used with spot on treatment as well?
Can this product be used as a monthly preventive before fleas appear? 
How fast does this product take effect??