Dog & Cat MD™ Maximum Defense QuickTabs 2-25 Lb Flea Treatment
Details
https://www.petsmart.com/dog/flea-and-tick/flea-and-tick-pills/dog-and-cat-mdandtrade-maximum-defense-quicktabs-2-25-lb-flea-treatment-5217396.html
Promotions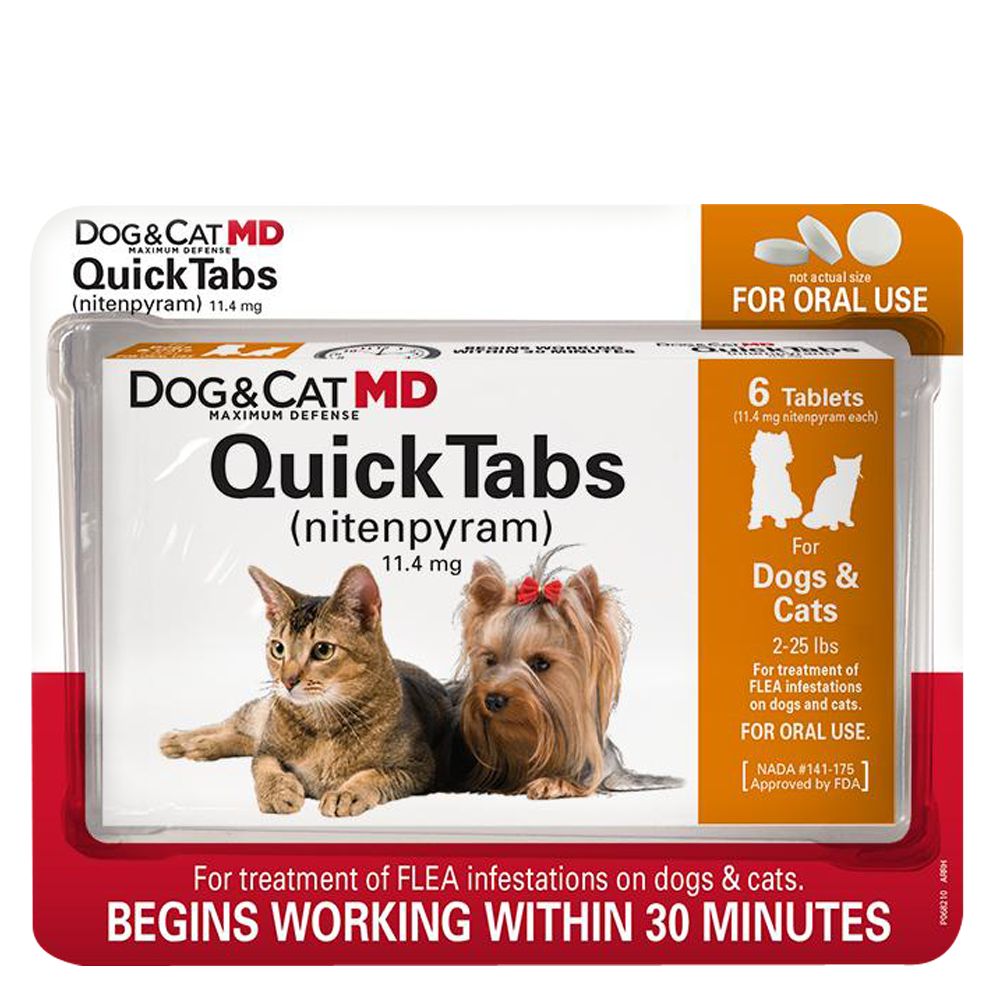 How long is 1 pill good for?
Up to 24 hours.
Date published: 2018-07-21
Do you have a flea collar by this brand
How long does pills last,1 day or 3 months like you can get at the vet?
Hi is this. Given 1x a month?
can you give it to a puppy who is 11 weeks old?
Is this treatment meant to be used daily or monthly?
Can you use this for your dog that just had a baby?
How often do you give them a tablet