All Living Things® Ferret Cube
Details
https://www.petsmart.com/small-pet/toys-and-habitat-accessories/toys/all-living-things-ferret-cube-5160970.html
Promotions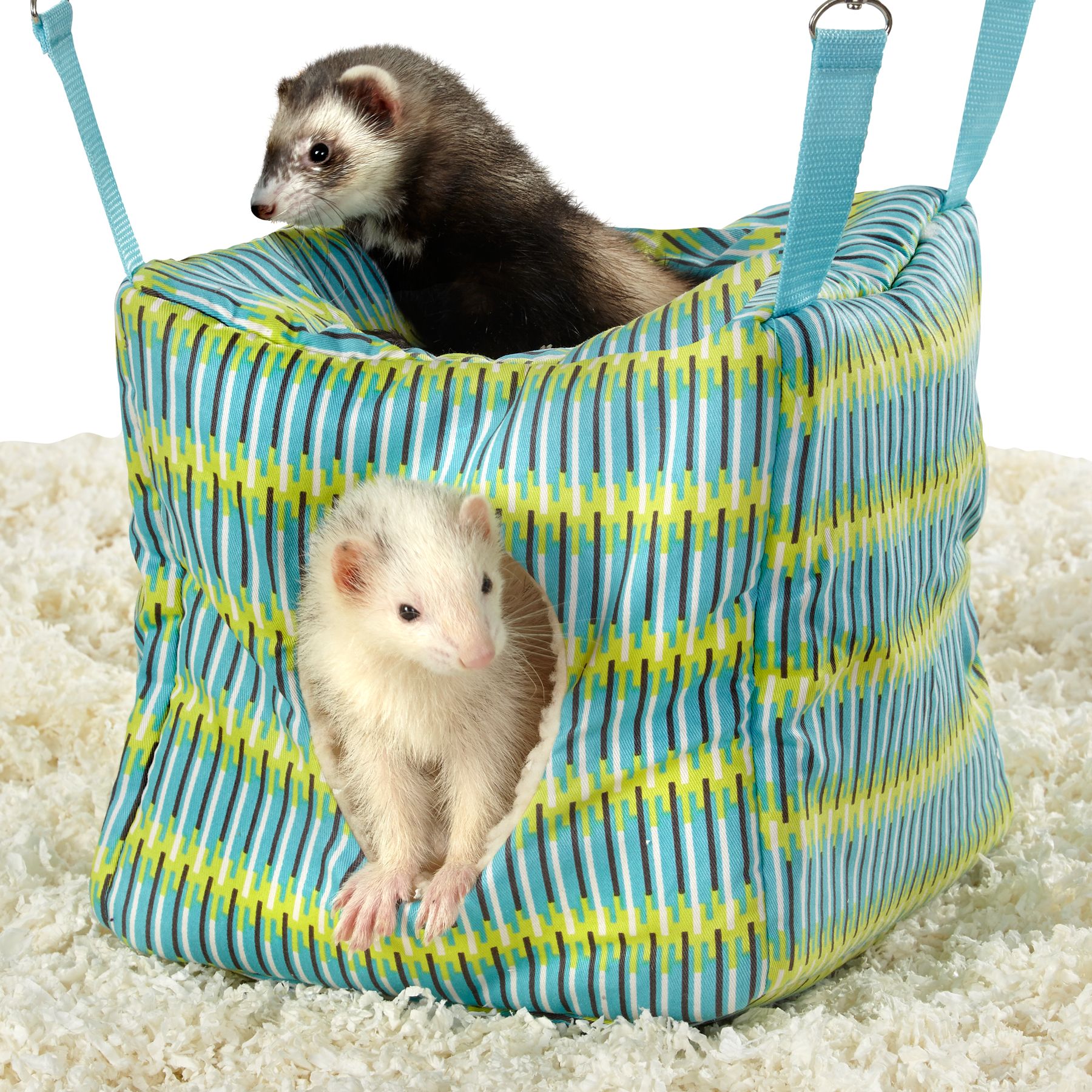 Would two mice be ok with this? Should I keep it on the ground instead of having it hanging? Would they chew on it? Or, should I get the open bed of this instead?
Two mice could fit in perfectly at the same time. It's up to you to have it hanging or not, every animal is different. They might chew on it, depends on if they chew other things. Up to you to get the bed or not.
Date published: 2019-09-01
I bought one of these for my two guinea pigs. They love it! But they like to go to the bathroom inside of it and get lots of fur and pine shavings in it stuck in it. How do I clean it?
Throw it in the wash machine!
Date published: 2019-04-04
Would this work for 2 guinea pigs?
Yes they could probably both be in at the same time 
Date published: 2019-03-30
What is the inside made out of? Is this safe for guinea pigs???
Yeah
Date published: 2018-11-24