KAYTEE® Sweet Dreams Nesting Small Pet Bedding
Details
https://www.petsmart.com/featured-shops/easter/kaytee-sweet-dreams-nesting-small-pet-bedding-5063681.html
Discounted Price

$1.19
Old Price

$1.45
Promotions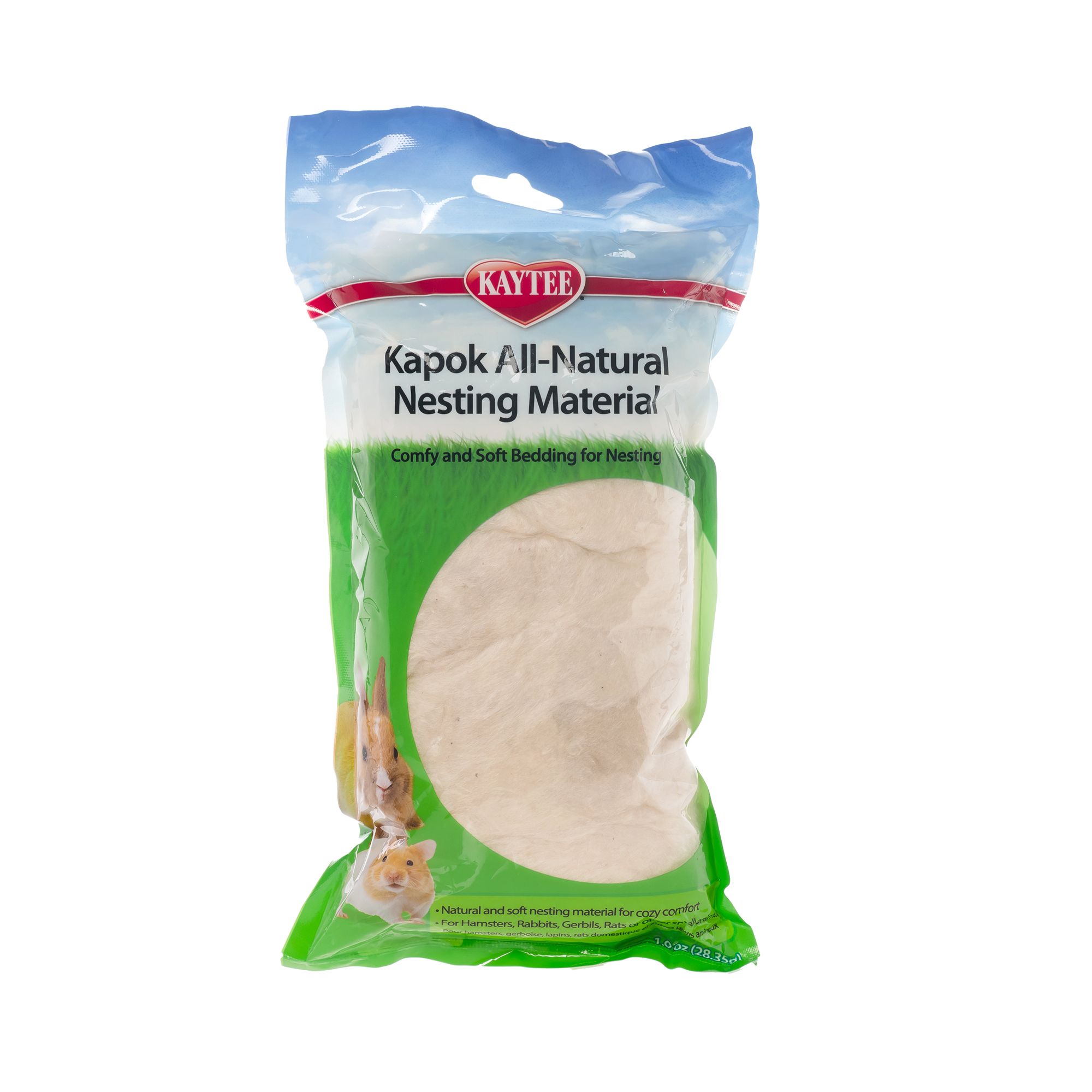 Considering obviously a small animal guinea pig rabbit little like is inherently going to swallow this stuff is it safe if they swallow it or will it bind up in their intestines and kill them
Most likely make sure to take ur animal to the vet if this happens 
Date published: 2019-02-11
Everyone is posting about their hamster but is it ok for your bunny?
Yes, Cotton is safe for rabbits. 
Date published: 2019-01-17
I got the Sweet Dreams Nesting material yesterday, thinking it would help my syrian hamster be more comfortable. At first, she didn't acknowledge the new material, and when she did, she started to stuff it in her cheeks? Will this harm my hamster?
no, it will not because hamsters are meant to stick things in their mouth to make their beds so no your hamster is safe to do this!
Date published: 2018-12-09