carefresh® Sprinkles Small Pet Bedding
Details
https://www.petsmart.com/small-pet/litter-and-bedding/litter-and-bedding/carefresh-sprinkles-small-pet-bedding-5223241.html
Promotions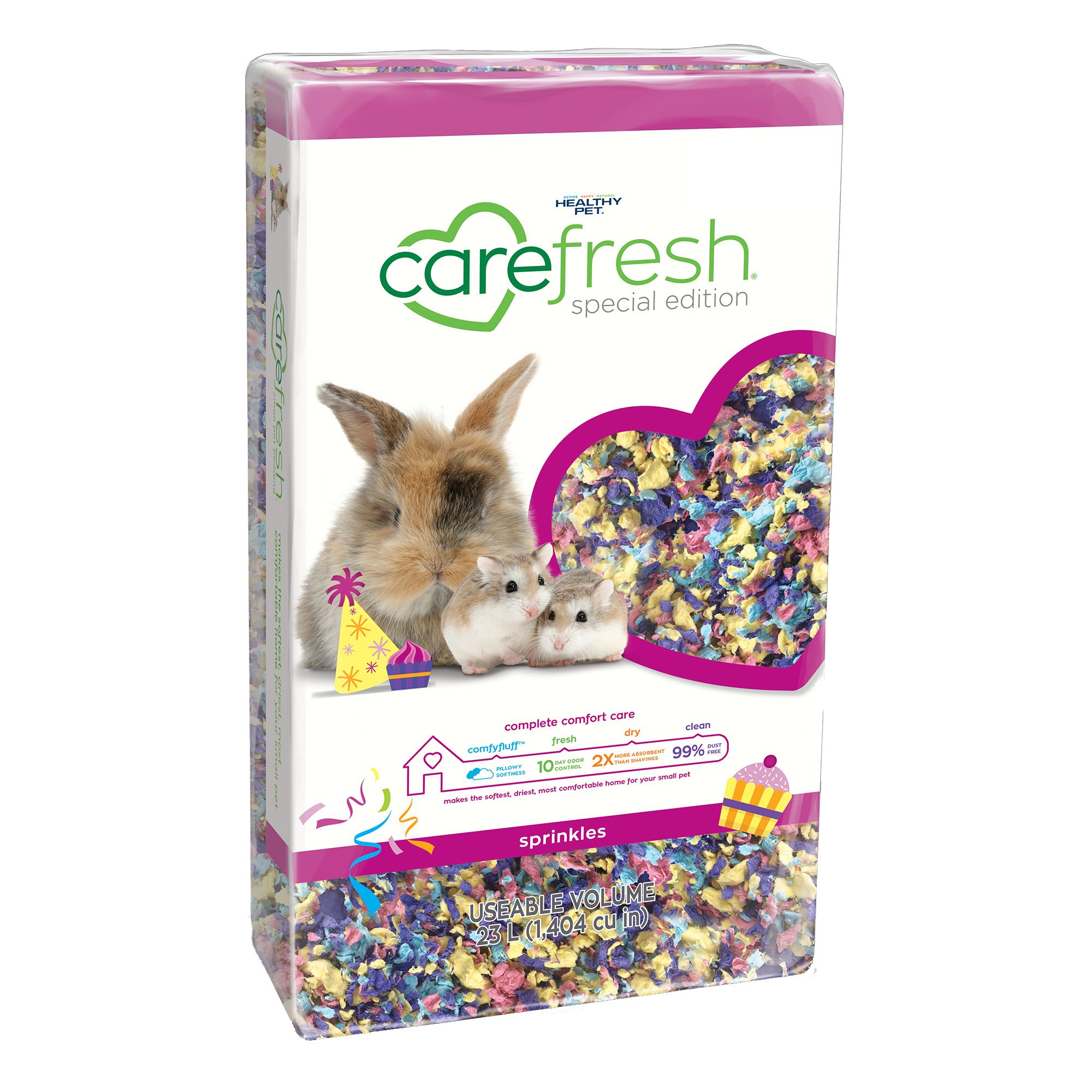 Does this contain dye and if so is it safe for the pet?
Hello, all our colored bedding include color additives that have a long history of use in the production of household paper products (such as facial tissues or toilet paper). They are completely safe, as they are also tested by third-party laboratories for animal safety.
Date published: 2018-12-10
Does this have baking soda in it?
No carefresh bedding does not have baking soda in it. We removed baking soda from our odor control formula in January 2016 after receiving concerns from some of our consumers. It might still be printed on some bags, but it is not in the product itself. ​
Date published: 2018-10-03