Oxbow Western Timothy Hay
Details
https://www.petsmart.com/small-pet/food-treats-and-hay/hay/oxbow-western-timothy-hay-5134193.html
Promotions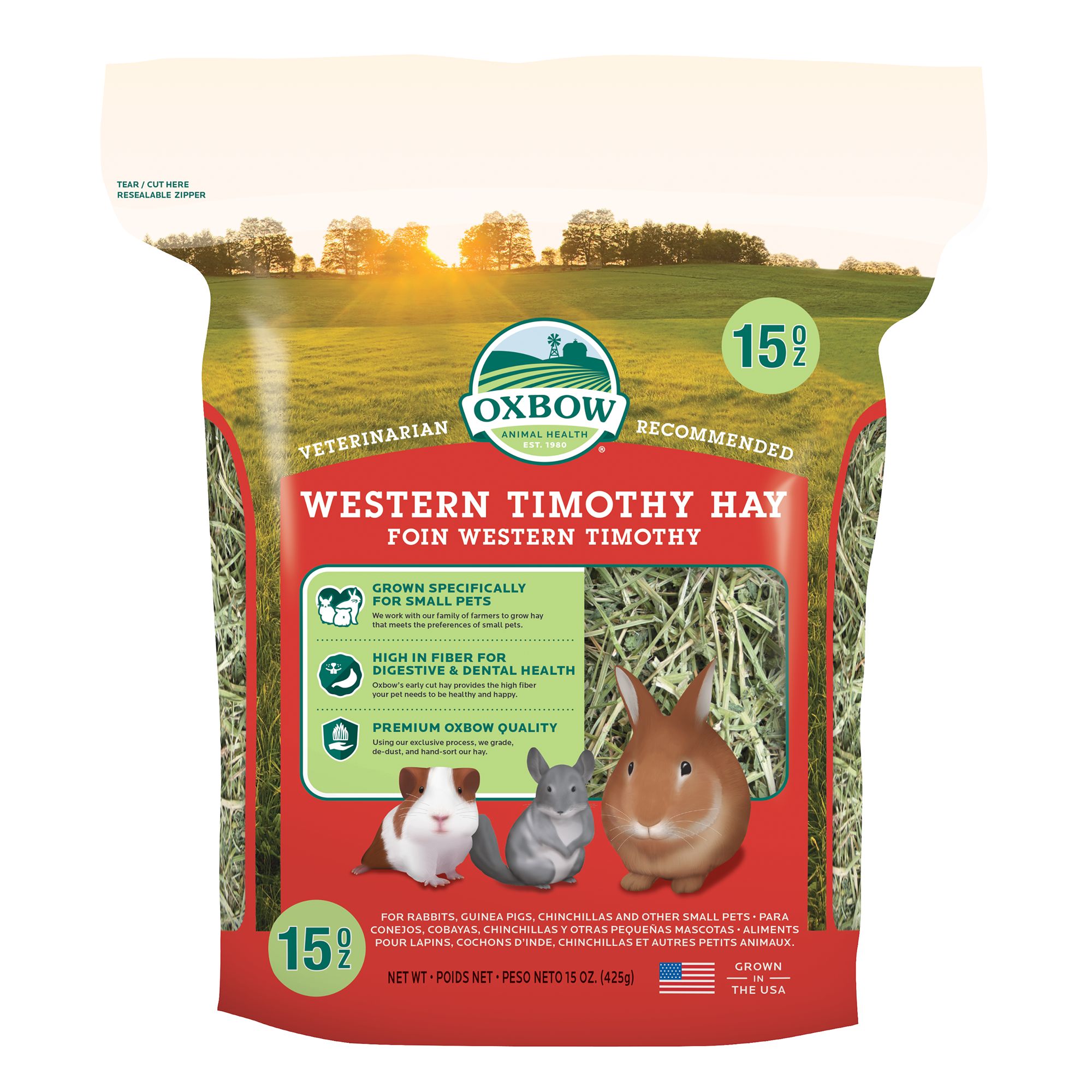 Can a bunnies diet consist only of this?
No as this doesn't consist of all the nutrients a bunny would need.
Date published: 2019-06-10
Is this good for hamsters?
*Found this on google.* And, yes it is, to answer the question. While not nutritionally necessary for hamsters, timothy hay is a safe and healthy supplement that can be offered two or three times a week, and should be part of a hamster's overall balanced diet.
Date published: 2019-04-25
Would this be okay for my baby bunny?
 I would recommend alfalfa hay until your rabbit is six months old, and then I would switch to this hay.
Date published: 2019-01-28
How often do you have to buy it if you have two guinea pigs?
We buy the 90oz and it lasts about 2 weeks. 
Date published: 2018-12-11
Would this be good for a baby chinchilla???
Yes. You could also use orchard grass hay
Date published: 2018-12-11
How do I adopt a puppy online
Petfinder.com
Date published: 2019-02-28