Brown's® Tropical Carnival® Play Barn with Timothy Hay
Details
https://www.petsmart.com/small-pet/food-treats-and-hay/hay/browns-tropical-carnival-play-barn-with-timothy-hay-5271463.html
Discounted Price

$4.99
Old Price

$5.99
Promotions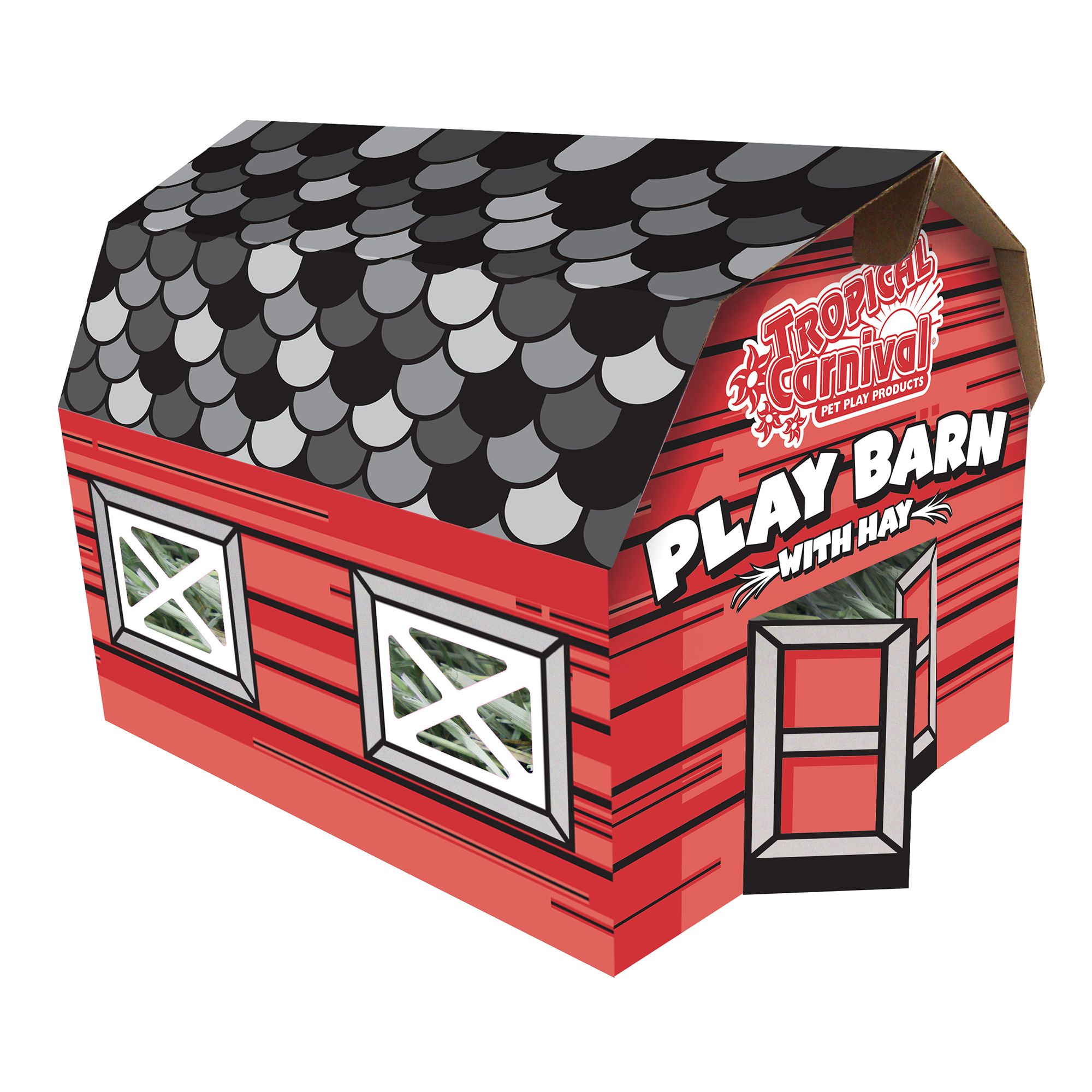 What sizes are the Play Barn?
I'd say it's about a foot long and a little less than a foot wide. We had one for our bunny that lasted a while and she loved it. About to order one again so she has more to do now that it's cold. Once they get into it, it's pretty messy because of the crushed hay/dust at the bottom so expect to vacuum that up every once and a while. Definitely a great toy though and you can refill it until it's totally destroyed.
Date published: 2018-11-09
When I ask what size is it, I do not mean oz. I mean what is the width, height, etc.
We need to know how big this is!
What are the dimensions 
What animal is this barn for?