Peacock Eel
Details
https://www.petsmart.com/fish/live-fish/goldfish-betta-and-more/peacock-eel-4033628.html
Promotions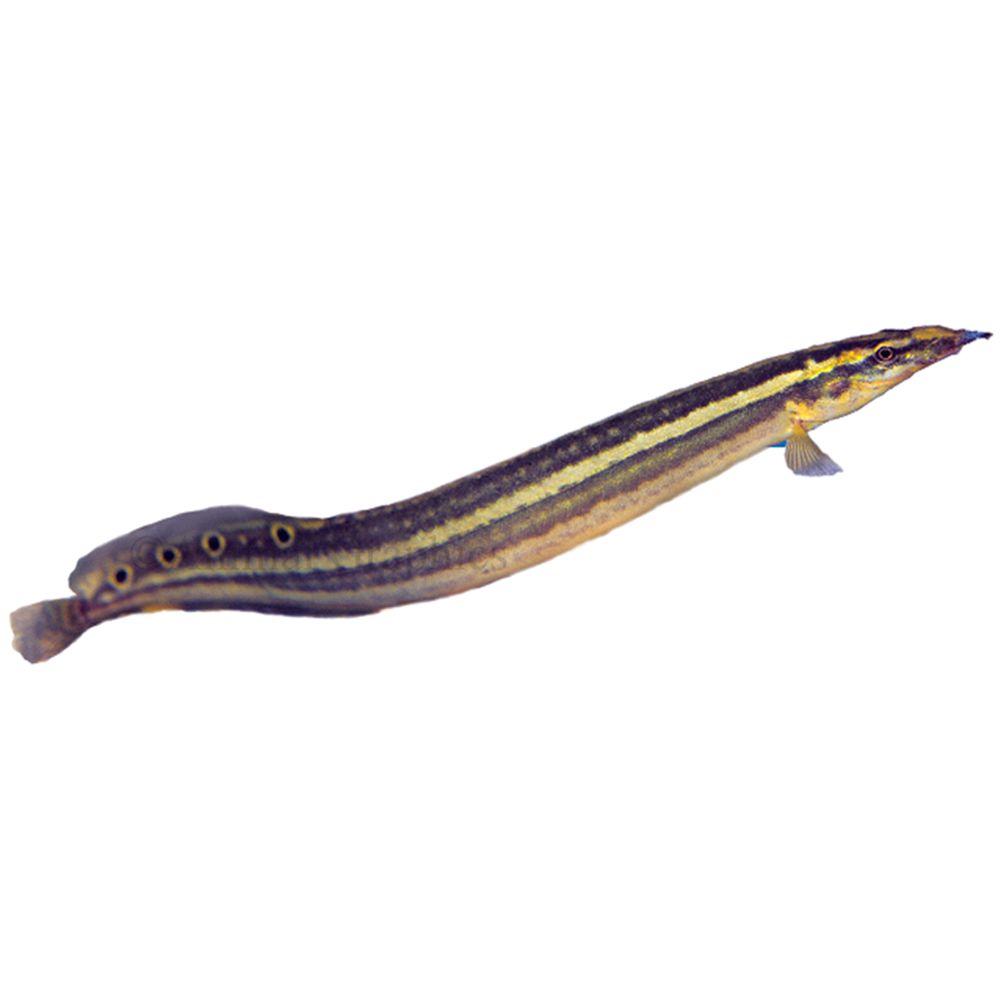 Variations
Please select a variation value to continue
This item is not available for in-store pickup. Check store availability.
The eel will basically eat anything smaller than itself from what I understand. However is it possible to have 2 within the same tank at 40 gallons or is a larger tank required to avoid them fighting?
A 55 gallon is minimum for one of them
Date published: 2018-11-07
is this animal good for a 20 gallon tank
Not at all
Date published: 2018-11-07
Can I raise it in my pond.
provided the fish in the pond are about the same size
Date published: 2018-07-27
What are good tank mates? Eels are bigger, would oscars or chiclids be ok? If not, how about swordtails and danios? 
I just added a six inch eel to my tank with 7 giant danios that are about 2.5 inches long. I would not put regular danios in there because they are much smaller and will be eaten
Date published: 2018-06-06
I've got two Koi - one is massive - 12-13" and just a big fish, the other, about 6-7" and again, big. Can I safely have one of these eels? I love the looks of them!!! Thanks!
as long as the fish is larger than the eel it should be ok BUT keeping a close eye on the fish for awhile should be done to make sure he isn't attempting to attack your other fish.
Date published: 2018-05-08
Can I order freshwater eels online to be picked up in store in Lafayette Louisiana 
I suggest you going to your local pet store ask them if you can buy the peacock eel online and have it shipped to them so you can pick it up from their store also another way for you also you can have find certain websites that will ship peacock eels to your house but just make sure they guarantee it gets there alive
Date published: 2018-04-21
It says they need a 40 gallon aquarium but would 20 work?
The minimum size for a peacock eel is 40 gallons you cannot go any smaller than a 40 gallon tank or they will feel like they're crammed into a small tank and feel like they need to protect themself and will attack the other fish
Date published: 2018-07-31
Can I keep one with Cory Cats?
Yes, however, they may be too small, and a peacock eel may try to eat it. You might need to keep a close eye out for a little bit.
Date published: 2018-07-31