Marineland® LED Bright Lighting System
Details
https://www.petsmart.com/fish/heating-and-lighting/lights/marineland-led-bright-lighting-system-5169341.html
Promotions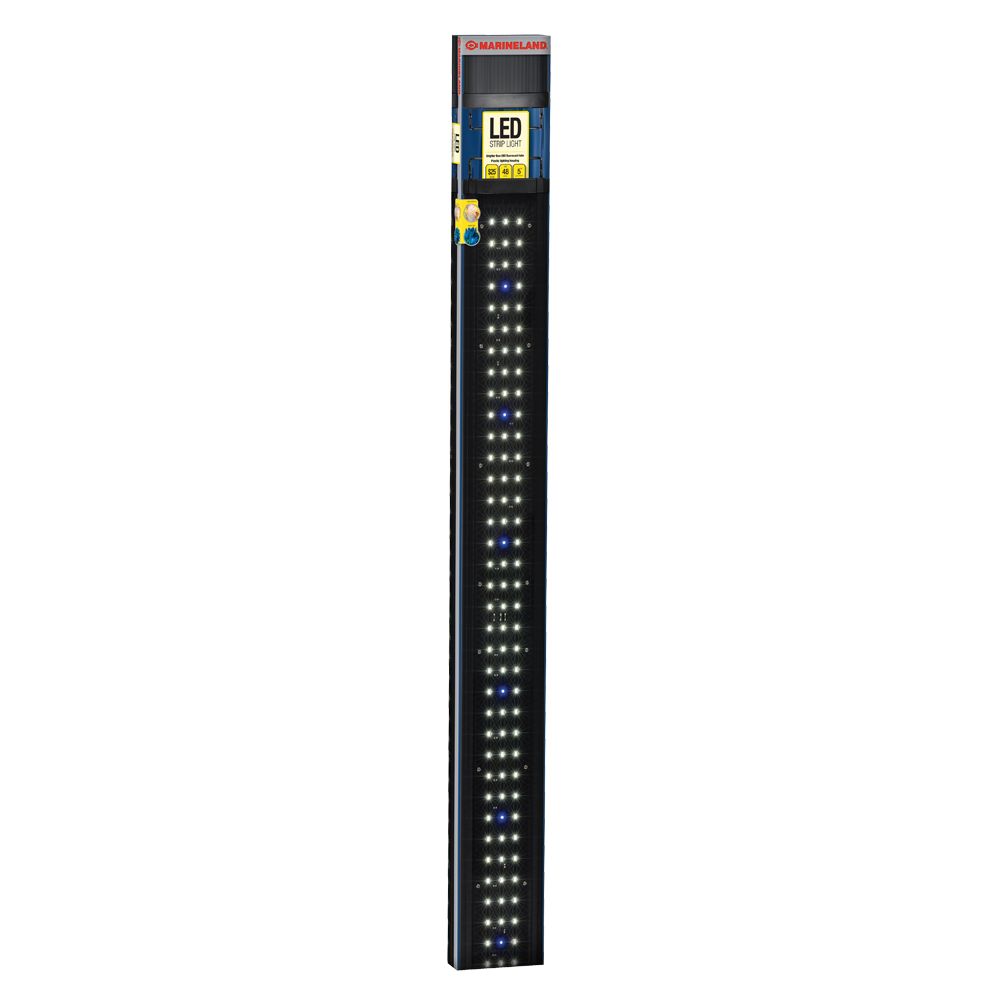 Does this support wireless timer app?   Change to night vs day etc?  
No. You can place it on a timer, but it will not change from day to night and back.
Date published: 2019-05-29
is this light strong enough for a saltwater reef tank?
We appreciate your question sceezy! No, this light is recommended for freshwater only as it does not have the kelvin or PAR ratings for marine life.
Date published: 2019-03-06
for a 60 gallon what size lights would i need on a marineland led strip
Again, we recommend a 48-60 inch LED light strip for your tank.
Date published: 2019-01-29
i got a 60 gallon tank what size marineland lights would i need
Hi Rond, We would recommend the 48-60 inch lighting system for your tank.
Date published: 2019-01-29
What's the wattage/lumens?
That would depend on the model. Please visit www.marineland.com for such specs.
Date published: 2019-01-24
Should I turn moonlight hold night?
Thank you for your question, Ken! Yes, it should be turned off for at least a few hours to give the fish a real night time in order for them to rest properly.
Date published: 2018-07-26
Can this light kit be installed inside an existing hood by removing the fluorescent fixture?
Thank you for your interest in this product, VABelle! I'm not sure I'm clear on what you want to do. If you have a full hood with a fluorescent strip light on top, yes, you can use this in place of the strip light. If you want to remove any type of electrical components, the bulb, etc., and install this into it instead, then no, you cannot do that. Call 1-800-322-1266 for more help.
Date published: 2018-07-13
Only 3 of the blue lights work, are there any replacement for this led light. The white light works fine
There is no way to replace individual bulbs, no, but it comes with a one-year warranty so please call Marineland at 1-800-322-1266.
Date published: 2018-07-11