Tetra® Aquarium Ick Guard
Details
https://www.petsmart.com/fish/food-and-care/disease-treatment/tetra-aquarium-ick-guard-5016501.html
Promotions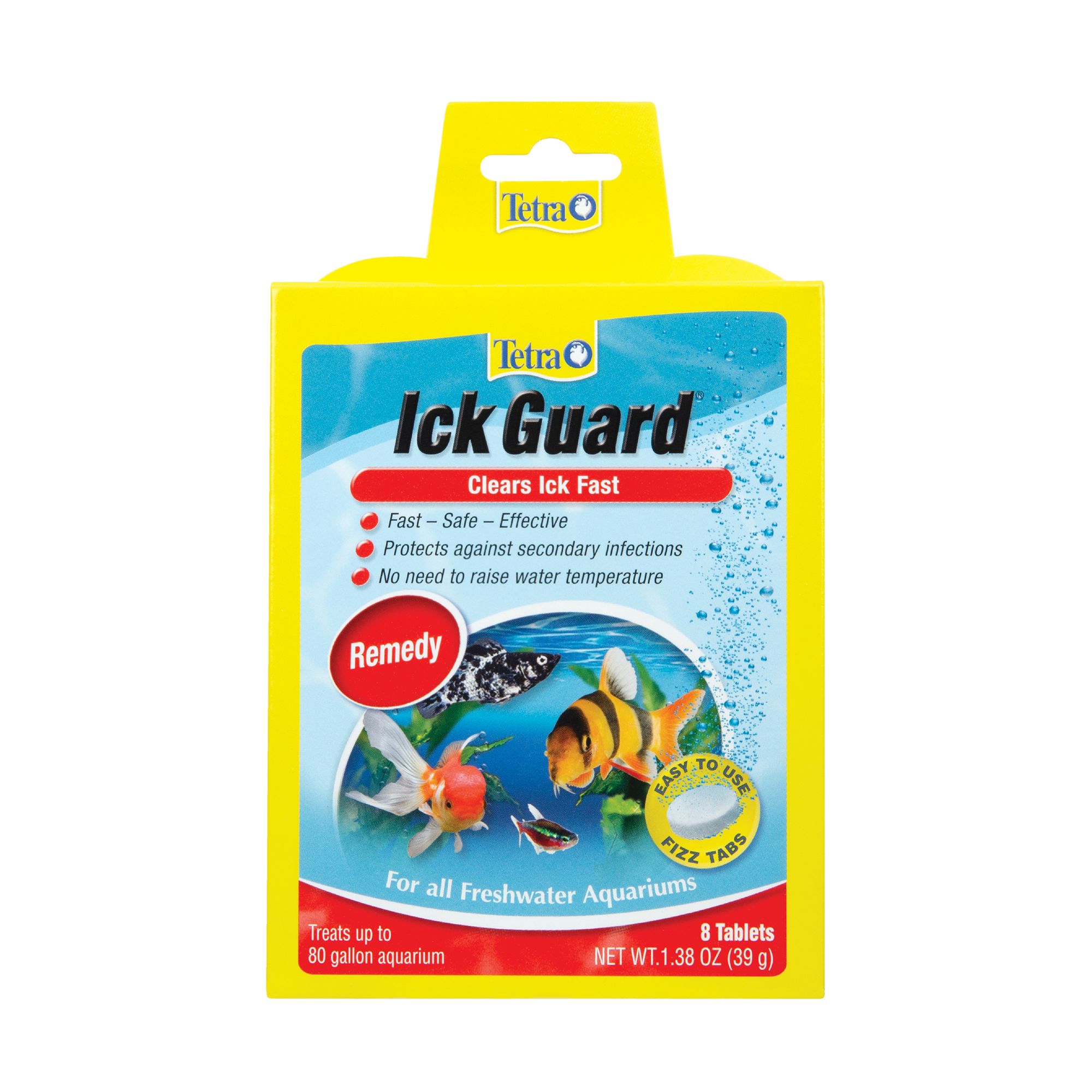 Keep Shopping
Pet Parents Also Bought
Will this product harm the live plants in the aquarium?
Possibly. It would be best to set up a quarantine tank for the fish.
Date published: 2018-02-16
my 4 mollies have ich but i have a catfish, pleco and 2 bala sharks in the tank should i remove them befor treating the tank and mollies? Also i have baby mollies in the tank 7 days old in a breeding net is it safe for me to treat it with them in the tank
Remove the sick mollies and place them in a quarantine tank for treatment. Water should be warm, around 82 degrees (gradually raise it), and pH should be around 8.0. Do a half dose since you have youngsters in the tank.
Date published: 2018-01-05
How many tablets should I add to my 75 gallon aquarium?
One tablet per 10 gallons, so 7 tablets is fine, since your gravel and decor disperse some of the water.
Date published: 2017-12-06
Can it be used on snails, plants and a bristlenose pleco
Not on snails or plants, but the pleco, yes.
Date published: 2017-10-04