Smart Pet Love Snuggle Puppy
Details
https://www.petsmart.com/dog/dental-care-and-wellness/treatments/smart-pet-love-snuggle-puppy-5263668.html
Promotions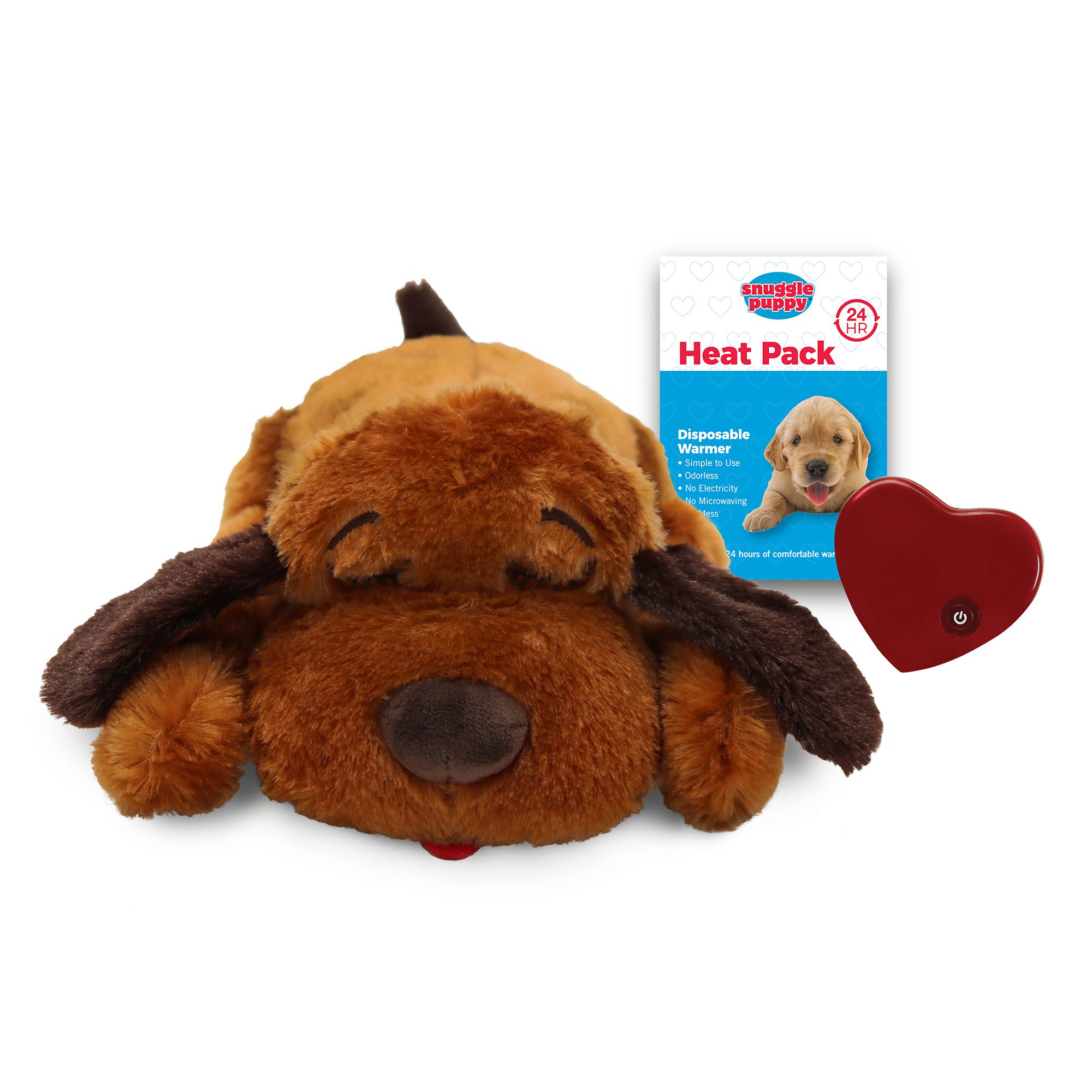 Can this be used for a cat as well? Petsmart doesn't have the cat one, so was just wondering if they both sound the same and the dog one could be used for a kitten?
Hi! Yes, the Snuggle Puppy and the Snuggle Kitty function exactly the same. This works particularly well with kittens who have been abandon or lost their mom.
Date published: 2017-11-28
I just purchased one for my puppy, and he loves it. Only problem... the heartbeat shuts off after 30 seconds. Has anyone else experienced this?
Hi! In order for the heart to beat continuously, you must press and HOLD the power button for at least 30 seconds to bypass the preview mode.
Date published: 2017-12-22
Do you have to supply the battery?
Are there any store s within 100 miles that have this is n stoce of zip code 78681?
Hi can I get this product as bulk? Is there any way you can reduce the price? Thanks
Anyone having a hard time keeping the heartbeat on? It seems like it's on for a little bit then turns off. If I shake it it comes back on.