Snoozer® Sporty Bike Pet Basket
Details
https://www.petsmart.com/dog/crates-gates-and-containment/strollers-and-bicycle-baskets/snoozer-sporty-bike-pet-basket-5192952.html
Promotions
Save up to 30%! See discount in cart.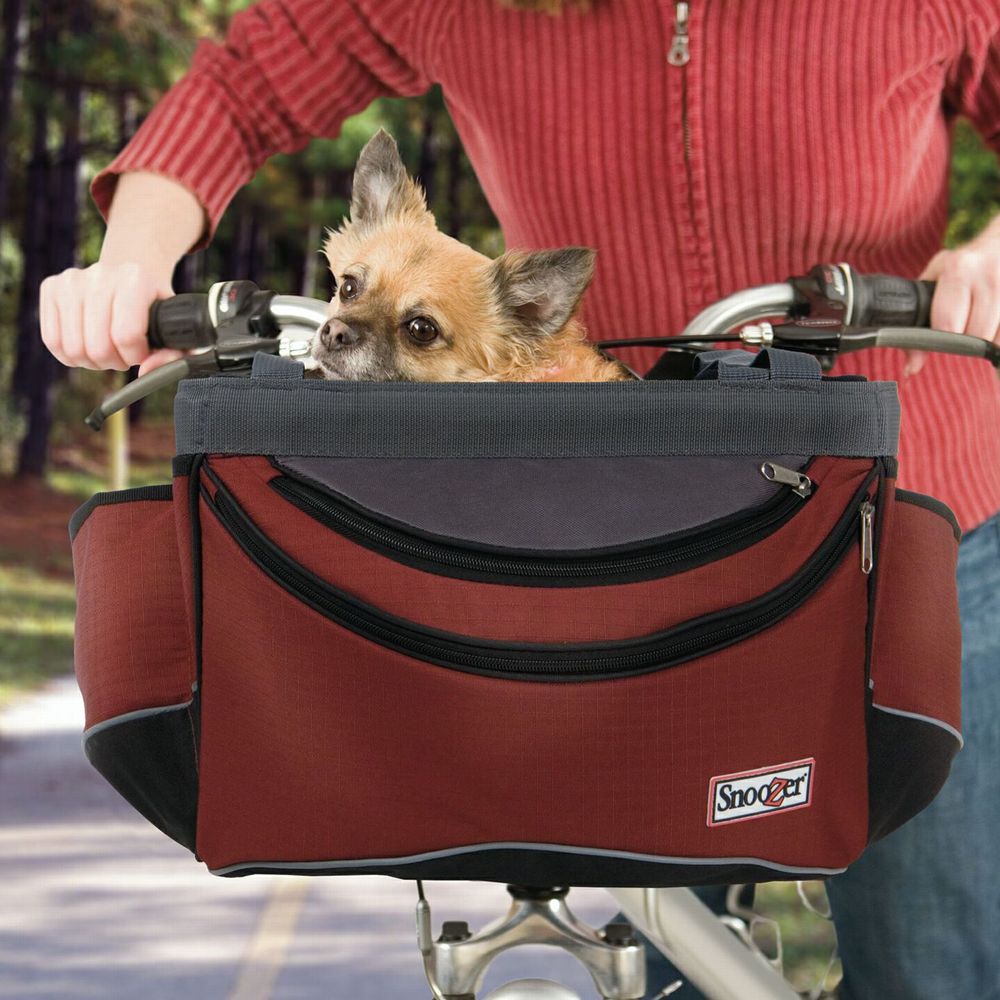 Will this work with a mobility scooter as well?
Without looking at your specific model of mobility scooter, I cannot be 100% certain. Please review the following link for installation instructions, and decide if it will work for you: http://snoozerpetproducts.com/wp-content/uploads/2015/07/Bike-Basket-Instructions.pdf.
Date published: 2018-05-04
Is there anything smaller my dog is 5 lbs that would be to big for her
We do not offer a smaller size, but you can always add a favorite blanket or pad to make her more comfortable in the space.
Date published: 2018-04-30
What are the dimensions... we dachshunds.
Dimensions for this item are: 10″ H x 13″ W x 10″ D.
Date published: 2018-03-20
How many pounds can the dog be
The recommended weight limit for this item is 15 lbs.
Date published: 2018-01-09
how is the basket attached . my 15 # pup can grow to 20 # is this secure for her ?
The basket is attached with buckles on both top corners that wrap around your handle bars. There is a bone shaped support bar that should rest against the neck of your handle bars as well. Please visit the link below for installation instructions. http://snoozerpetproducts.com/wp-content/uploads/2015/07/Bike-Basket-Instructions.pdf
Date published: 2018-01-06