Snoozer® Buddy Bike Pet Basket
Details
https://www.petsmart.com/dog/crates-gates-and-containment/strollers-and-bicycle-baskets/snoozer-buddy-bike-pet-basket-5192950.html
Promotions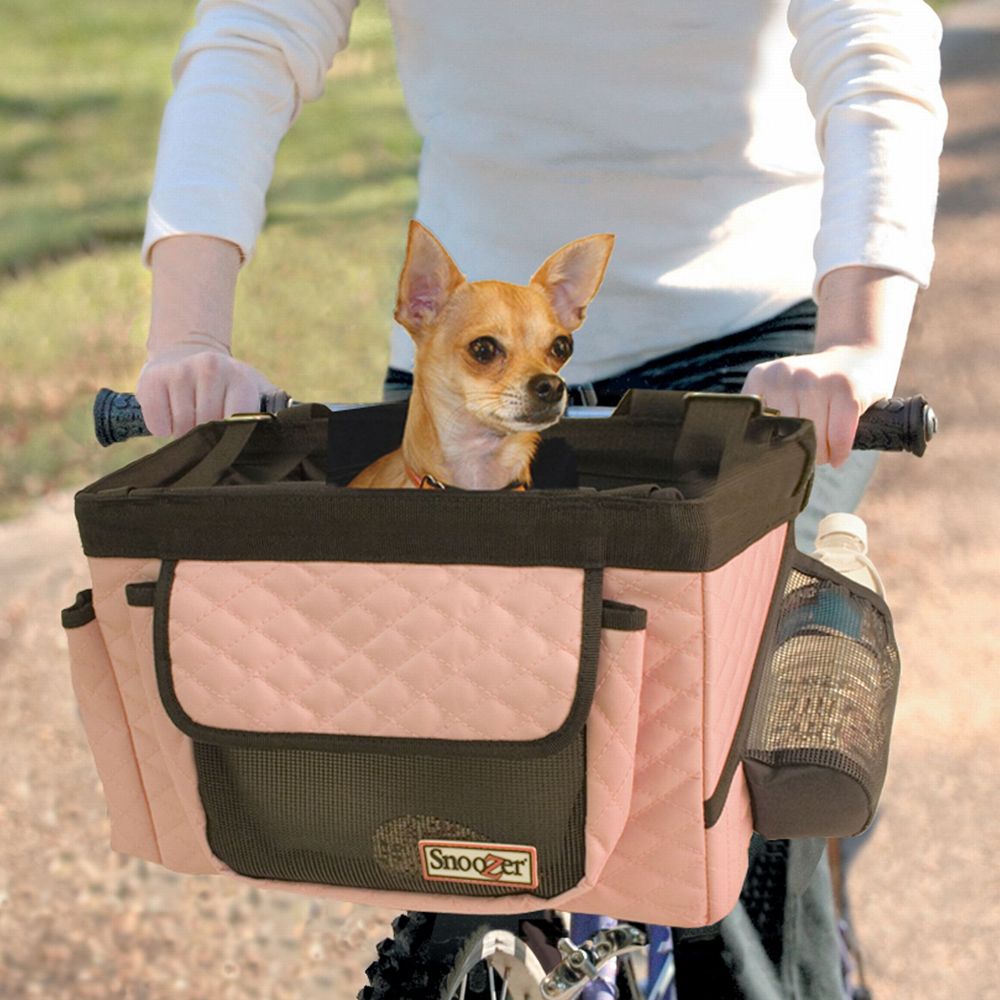 Would this work on a motorcycle?
This item is secured using a few buckles attached to the handle bars of a bicycle and supported by a brace that rests against the front tube. We do not recommend this on a motorcycle.
Date published: 2019-04-22
Will this fit on a mountain bike?
The buckles are spaced 10" apart. As long as there is a distance of 10" available across the handlebars, this should work.
Date published: 2018-09-18
What weight of pet does this carrier basket accommodate safely??
This item will accommodate pets up to 15 lbs.
Date published: 2018-08-03
What's the maximum weight
The suggested weight for this item is 15 lbs.
Date published: 2018-06-18
Is this available for certain bikes only?
The handle bars of the bike need to have space 10" apart to loop around the connection straps on each side. This will fit on all bikes that have handlebars with at least 10" across. For a better visual, please visit our official website for a pdf of our product installation instructions that include images. Thank you Snoozer Pet Products
Date published: 2019-06-12
Does this basket contain a security element that would prevent the dog from jumping out?
There is a containment strap sewn inside of the basket for security.
Date published: 2018-05-19
20 lb dog?
I'm sorry, but this item really isn't rated for a pet of this size. For pets up to 15 lbs. Dimensions: 10″ H x 13″ W x 10″ D
Date published: 2018-04-02
Is there a place where I can see how it mounts?
There are buckles that are used to strap the top of the basket to your handle bars, and a bottom brace that provides support using the neck of the handle bars. There is no hardware needed for setup. You can see videos on installation by searching "Snoozer Bike Basket installation" on youtube as well.
Date published: 2018-03-27