Top Paw® Outback Log Cabin Dog House
Details
https://www.petsmart.com/dog/crates-gates-and-containment/houses-and-pens/top-paw-outback-log-cabin-dog-house-5165398.html
Promotions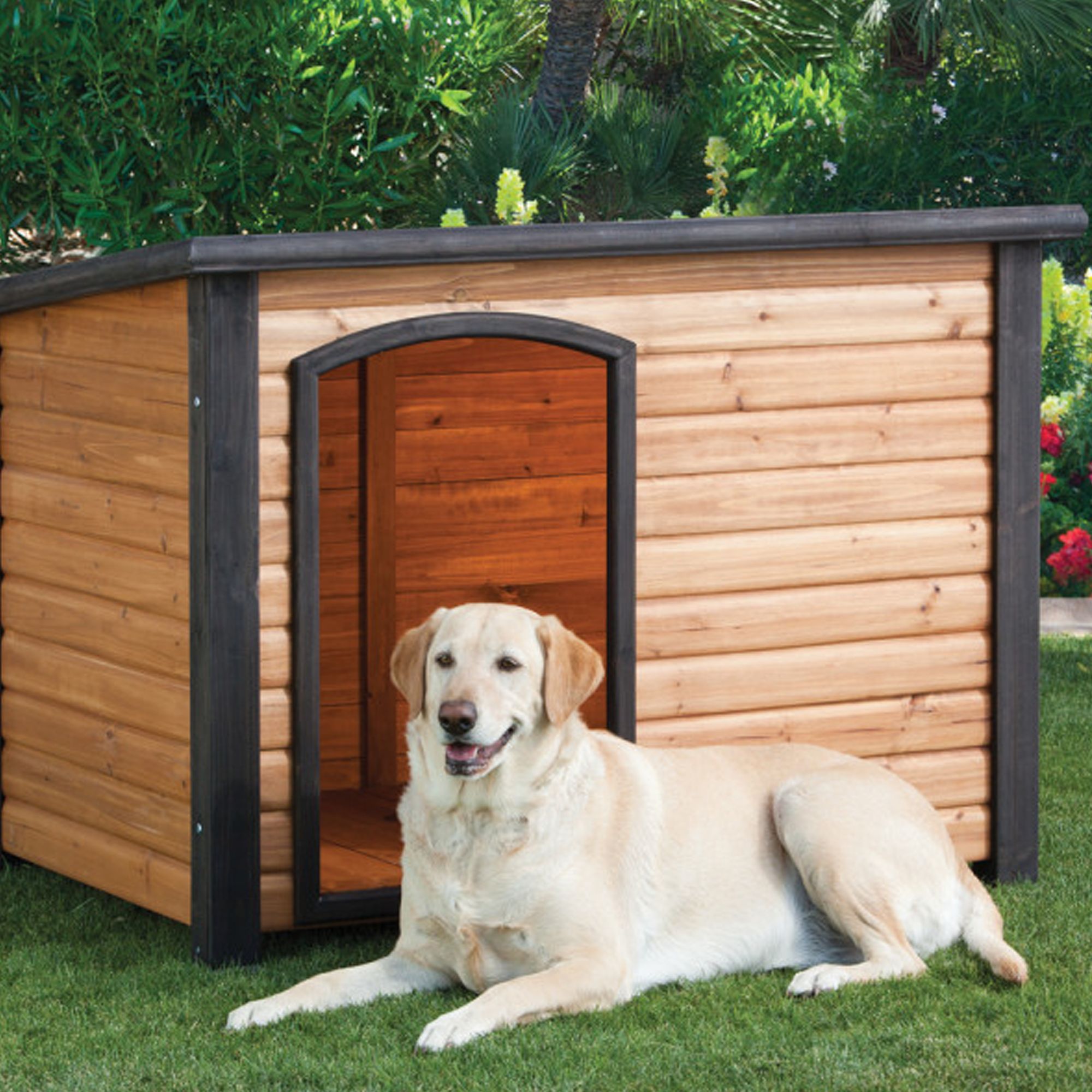 Good day, on this item, is it shipped unassembled? I'm from the Caribbean, Trinidad and Tobago, therefore I gotta ship through Skybox so hence the reason I'm asking. Would this doggie house accommodate a Rotwielder dog approx 150lbs?
This house is not big or strong enough to accommodate a dog of that size or weight.
Date published: 2018-04-26
Is this dog house already assembled?
no it is not
Date published: 2018-04-14
What size Dog would fit in this particular house ours is 200 pounds 
I would not buy this dog house for a 200lb dog
Date published: 2018-04-14
Is it weathèr proof?
I bought one. I think it is okay, but mine are upon a covered porch. I wouldn't think it would hold up well in the weather.
Date published: 2018-12-01
Does the dog house come built already or do I have to esemble it?
Is this dog House sturdy? 
Do you have this in store