New Age Pet® ecoFLEX™ Bunkhouse™ Dog House
Details
https://www.petsmart.com/dog/crates-gates-and-containment/houses-and-pens/new-age-pet-ecoflexandtrade-bunkhouseandtrade-dog-house-5228661.html
Promotions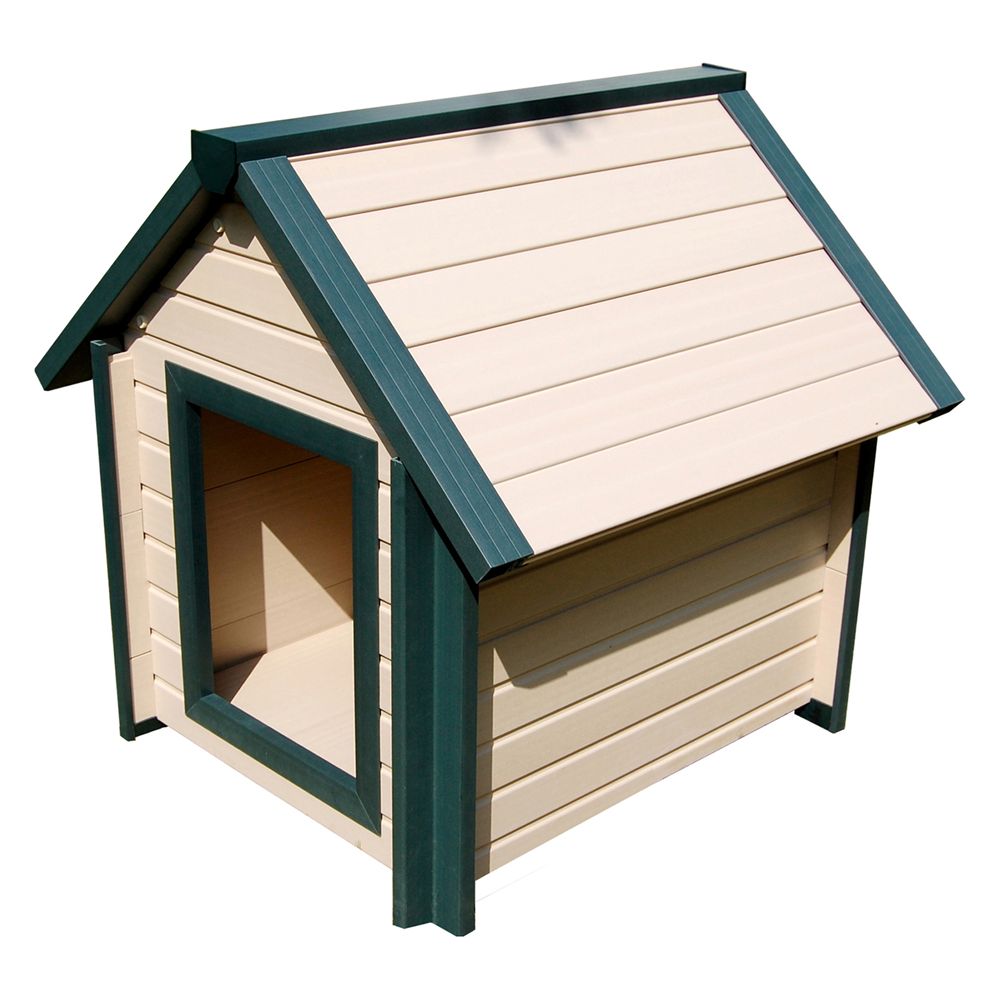 What can't you ship a dog house to Hawaii? item: 5228666 By New Age New Age Pet® ecoFLEX™ Bunkhouse™ Dog House
This is a decision made by the web site not New Age. You might check some other sites that can provide service to Hawaii.
Date published: 2019-01-30
What is d opening size for the xl size and how much is the xl size
Door opening size for the XL is 15.7" wide x 19.7" high. The Petsmart price as of this response is: $189.99
Date published: 2019-01-30
Is the roof removable
Yes. There is a video available on our Youtube channel that illustrates how to remove the roof. Since it is heavy and presents a potential entrapment hazard around young children if it just "tilted up", we designed it so the roof panels slide out from the front. Since it is made from our ECOFLEX composite, cleaning is little more than rinsing with a hose.
Date published: 2019-01-29