Top Paw® 4-Panel Freestanding Wood Pet Gate
Details
https://www.petsmart.com/dog/crates-gates-and-containment/dog-doors-and-gates/top-paw-4-panel-freestanding-wood-pet-gate-5264774.html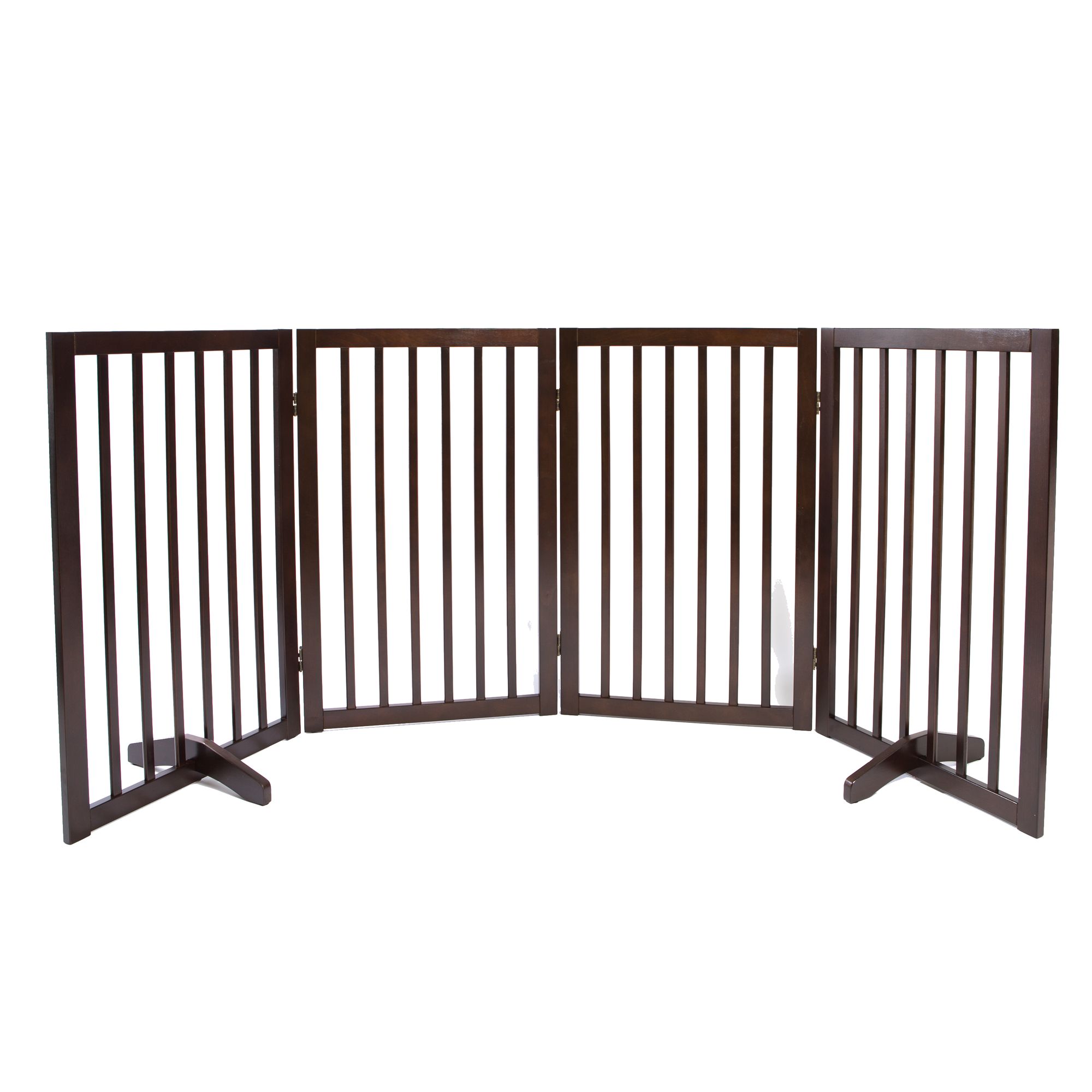 Good morning. I am interested in this gate. What is it's maximum width?
Manufacturer indicates it should never be used fully extended/straight to ensure maximum stability; you can reasonably set it up to go about 6 feet but you have lots of flexibility in between.
Date published: 2017-10-20
I'd like to buy this four section pet gate made of wood in black. I don't see how to do it. Can you help me?