Royal Canin® Urinary SO Cat Food
Details
https://www.petsmart.com/cat/food-and-treats/veterinary-diets/royal-canin-urinary-so-cat-food-5169130.html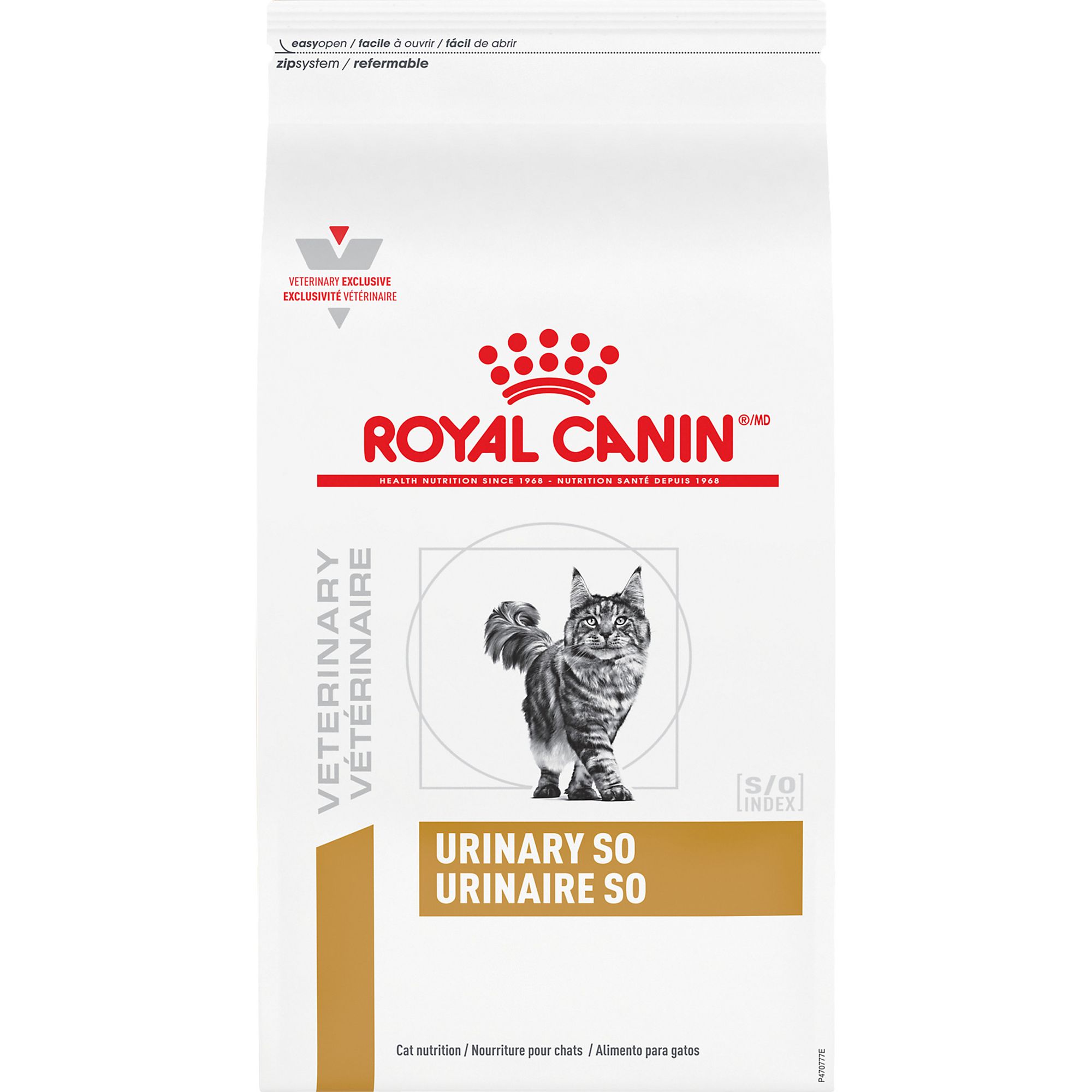 RX INFO REQUIRED
Variations
Please select a variation value to continue
I have a 14 year old male Siamese with beginnings of kidney disease. Would this be a good food for him?
If it is kidney disease we recommend our Renal Support options. The Urinary SO is for bladder stones.
Date published: 2019-06-18
My cat, Olivia is 17 1/2 years old and has been on Royal Canin SO food for over a year. I notice on the info it is for cats 8-10 years. Is there a different one she needs for her age. She has done well on this, but just want to be sure.
The Urinary SO would still be appropriate as long as there are no other health issues
Date published: 2018-12-26
Do I take the prescription to the store to buy the food. I ordered through an online vet store and it took 4 days to verify the prescription and now 5 days later, the food has not shipped yet.
Purchasing the product in store is an available option.
Date published: 2018-12-11
Can other cats without urinary problems eat this food? I have 3 cats and only 1 needs the special diet.
As long as all other cats in the household are healthy adults they can eat this formula. The Urinary SO meets all requirements for healthy adult maintenance.
Date published: 2018-08-31
Is this food GMO free? Thanks 
At this time, Royal Canin does not select for non-GMO ingredients. If you have additional questions please contact us at 1-800-592-6687.
Date published: 2018-05-03
The ingredients do not seem healthy and there are no fruit/veggies in here? Also- "natural flavors" is  in the beginning of the ingredients list.  Natural flavors are forms of MSG, so why is that in there? Thanks 
We would like to discuss your ingredient concerns with you directly. Please contact us at 1-800-592-6687.
Date published: 2019-02-22
Is this ok for a cat 8 months old?
This product is not approved for growth in kittens.
Date published: 2017-11-14
We presently buy the Royal Canin SO for Cats Urinary from our Vet. What do we need to do to buy your products off the internet. We use a bag every 7 weeks with our three felines.
Please follow this link to start an order. https://www.petsmart.com/search/?q=royal%20canin%20urinary&ps=undefined
Date published: 2017-11-03