BLUE Wilderness® Indoor Adult Cat Food - Grain Free, Natural, Chicken
Details
https://www.petsmart.com/cat/food-and-treats/dry-food/blue-wilderness-indoor-adult-cat-food---grain-free-natural-chicken-5173159.html
Discounted Price

$11.98
Old Price

$13.99
Promotions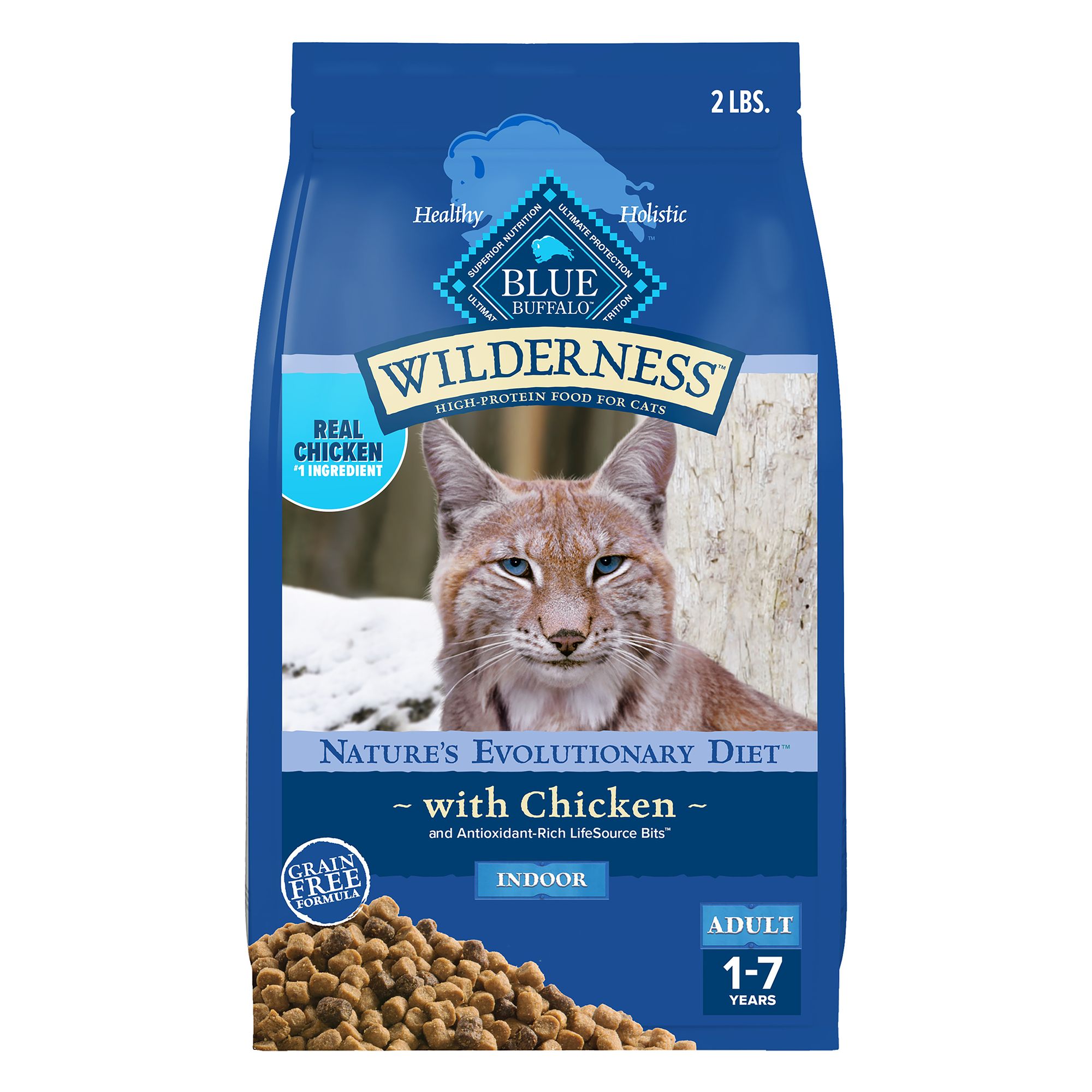 I have two cats that have chewed themselves raw. I believe it's allergies. What food and or litter should I use. I also have ten cats total. So everyone would need to be on the same diet and litter
I suggest scoop away litter.i also have a lot of cats. The next best scoop away litter would be tidy cats sociable. The Only reason that's the 2nd choice is because it gets stuck on the sides. Scoop away is lighter, fresh and clean and stays that way if cleaned out 2 times a day. Your 2 cats that have chewed their self could be fleas. Try a ointment for fleas. Good luck.
Date published: 2019-02-10
Why won't you simply give a clear price for the Blue Wilderess Adult dry cat food if I just want to walk into the store and buy it? I do not want shipping or online ordering. Just a shelf price!
I would go by the online price. The shelf price should be about the same. If the shelf price ends up being a few dollars more, just tell them the online price and they will match it.
Date published: 2018-12-30
What is the difference between the BB wilderness 'indoor' cat & the BB wilderness adult cat??
Is this food recommended for cats with urinary tract infections 
What Adult blue wilderness indoor cat kibbles is different from the adult only. In ingredients?
What is the percentage of carbohydrates in Wilderness Indoor Chicken- feline? Dr. Cheryl Stanley Lexington Blvd Animal Hospital
does this product include the 5% discount if picked up at the store? blue wilderness with chicken adult indoor cat food
How do I order BLUE Wilderness® Indoor Adult Cat Food, Grain Free,Natural,Chicken via web site for pick up at the Lewisville store (2325 s Stemmons freeway) so I can get 5% discount offered for in store pick up? I can never find the check out button!!!