All Living Things® Trudor Bird Cage
Details
https://www.petsmart.com/bird/cages-and-stands/cages/all-living-things-trudor-bird-cage-5264373.html
Promotions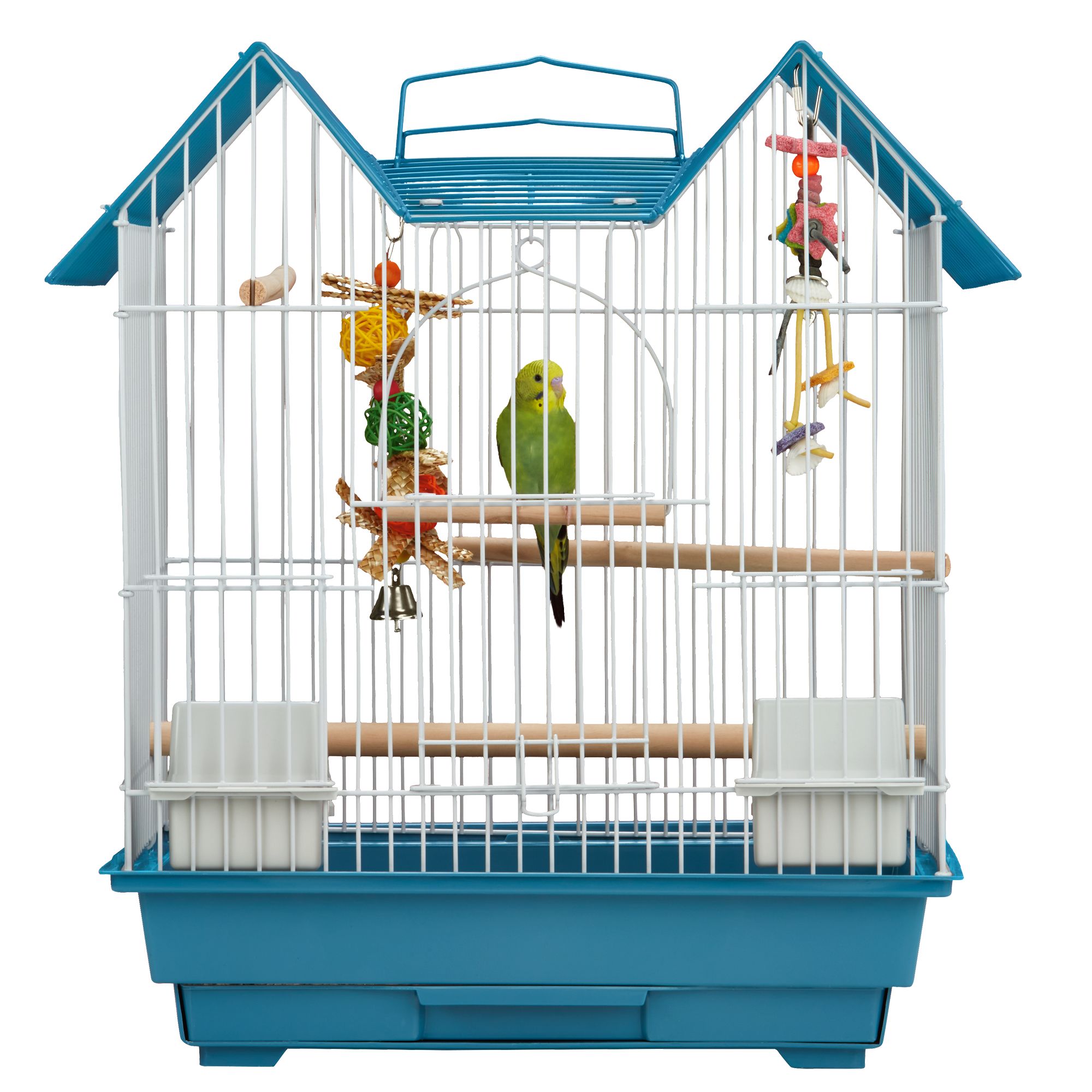 Can I hang this cage from a stand?
No. This is a tabletop cage.
Date published: 2019-02-23
Will this work for a cage for a parakeet because im a student and my parents and me are gone for about 6 hours?Thanks!
Yep. But I would be careful, parakeets/budgie's are very social birds, and don't like to be alone for long periods of time.
Date published: 2019-02-24
Is this can't good for a small  budgie 
This cage should work for a small budgie! Only concern would be the bar spacing though, it is a bit wide.
Date published: 2019-03-13
If I get a dove will this work
No, this would not be ideal, It is better for parakeets and finches, just look up "Dove cage size minimum" and there you go! So no, this cage would not work, have a good day.
Date published: 2019-01-25
Is this ideal for a single canary?
My canary loves the cage, very spacious and allows for him to hop around and spread his wings. Although the food bowls are a bit big, so sometimes while bird bath is being cleaned he'll hop into his water bowl and try to bathe there.
Date published: 2019-02-02
Is there a large front door opening?
The front door slides, and it is of reasonable size. You can fit your hand through it easily.
Date published: 2018-12-27
Do you have anymore of these in stock?
Yes they do right now, and they are on sale!
Date published: 2018-11-14
What time of birds can be put in the cage?
Its ideal for 1 diamond dove or 2 finches or parakeets
Date published: 2018-09-19