All Living Things® Pavilion Bird Cage
Details
https://www.petsmart.com/bird/cages-and-stands/cages/all-living-things-pavilion-bird-cage-5264369.html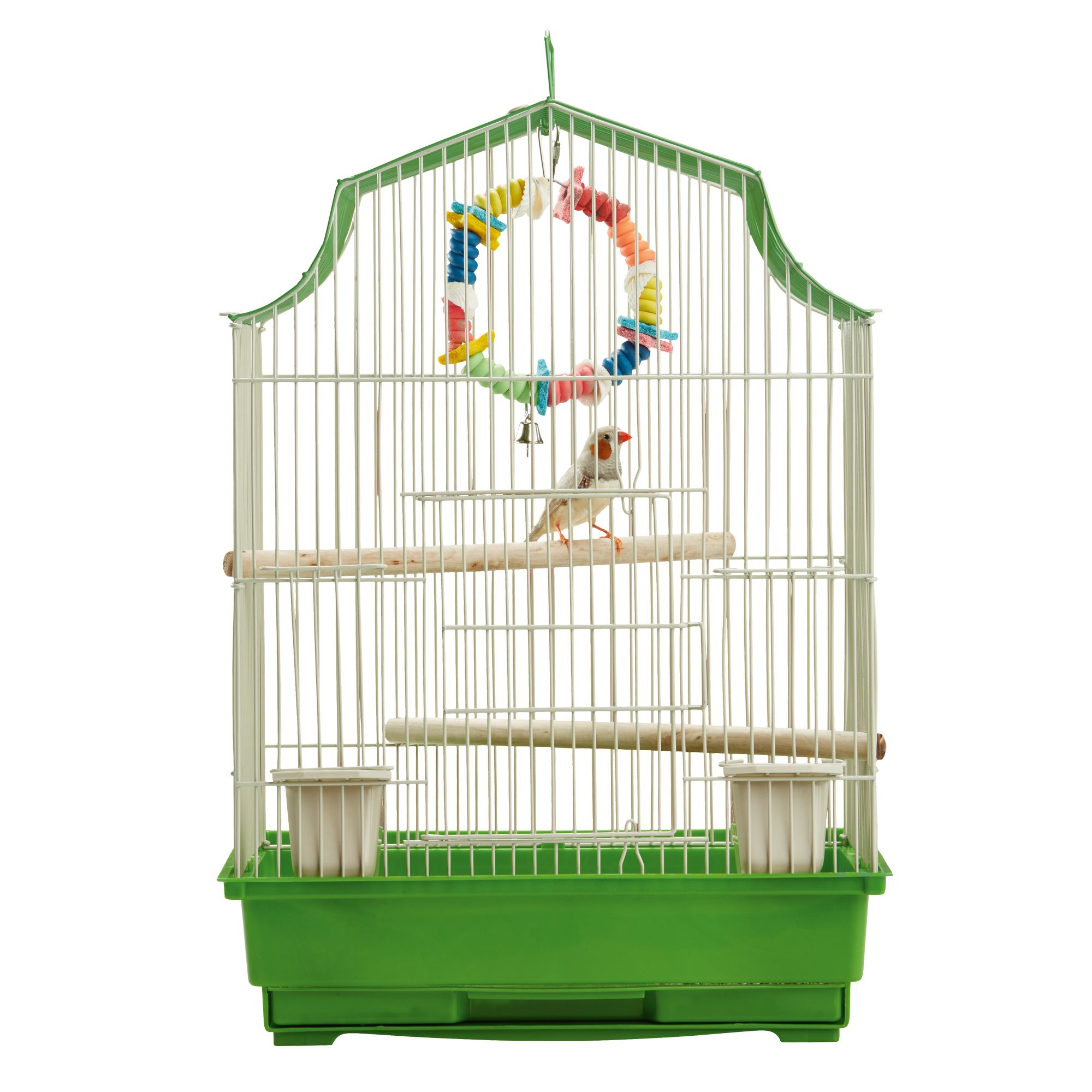 Does it come with a perch?
Yes
Date published: 2018-08-11
Big enough for 2 parakeets?
Birds need not only personal space, but enough room to fly as well. Flying space is essential because it's the only way they're able to exercise their wings. In addition, the space allows for the birds to retreat if their cagemate(s) become territorial. That said, I don't believe that this cage, or any cage of similar dimensions, is fit to house a single bird permanently. The cage size is simply too small to provide adequate flying space. I had a cage with only a few extra inches added to the dimensions of this cage that housed my first two budgies for almost two years. It took me a while to finally do my research and notice that they didn't have a lot of room to fly around. In addition, they often flapped their wings while standing in place on a perch - a form of exercise for their wings that substituted for the lack of flying space. Birds can be let out of their cage for exercise, of course, but they still need enough room to fly extended distances. Their cage is, after all, where they spend the majority of their time. I personally would recommend using this cage only as a travel cage or quarantine cage for small birds. No kind of bird, but especially finches, who need cages that are very long to allow for horizontal flight, should be housed in this cage or one of similar size for extended periods of time.
Date published: 2018-08-11