Super Pet® Critter Cruiser Small Animal Toy
Details
https://www.petsmart.com/small-pet/toys-and-habitat-accessories/toys/super-pet-critter-cruiser-small-animal-toy-5017174.html
Discounted Price

$14.99
Old Price

$20.99
Promotions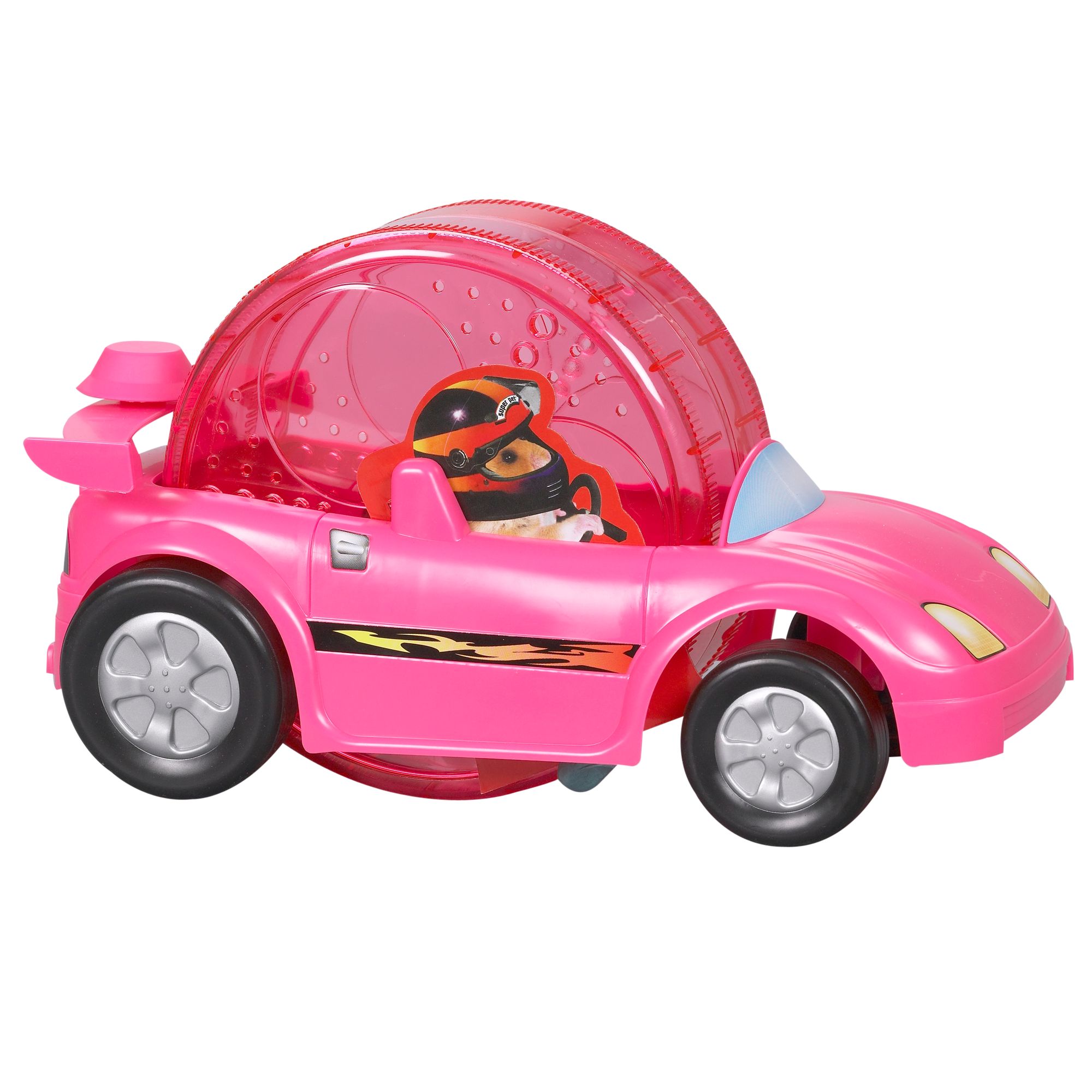 Can a Guinea pig fit in this
No, guinea pigs do not usually go in anything like this.
Date published: 2019-09-24
What is this?
It is a plastic exterior shaped like a car on the outside and on the inside there is a wheel so it can look like you rodent is driving a car :p
Date published: 2019-09-24
Can a guinea pig use this?
No they couldn't. Pet experts would recommend not to put any animal in something like this. 
Date published: 2019-08-08
Hi I have a question. I have a long haired syrian hamster and I want to get this but I don't know if he would be able to fit. Please tell me. :)
Yes, as long as he's not dummy thicc
Date published: 2019-04-28
Does this come in blue? I think my boys would look cuter in a blue one.
How do you get your pet inside it?
Would this be fine for dwarf hamsters and how do you get them in also how tldo u make it turn
I'm planning on getting a Syrian Hamster because I just lost a dwarf hamster I thought this toy was super cute but my only question is, How big in diameter is the wheel inside of the car?