Grreat Choice® Plastic Hay Feeder
Details
https://www.petsmart.com/small-pet/toys-and-habitat-accessories/feeders-and-water-bottles/grreat-choice-plastic-hay-feeder-5262617.html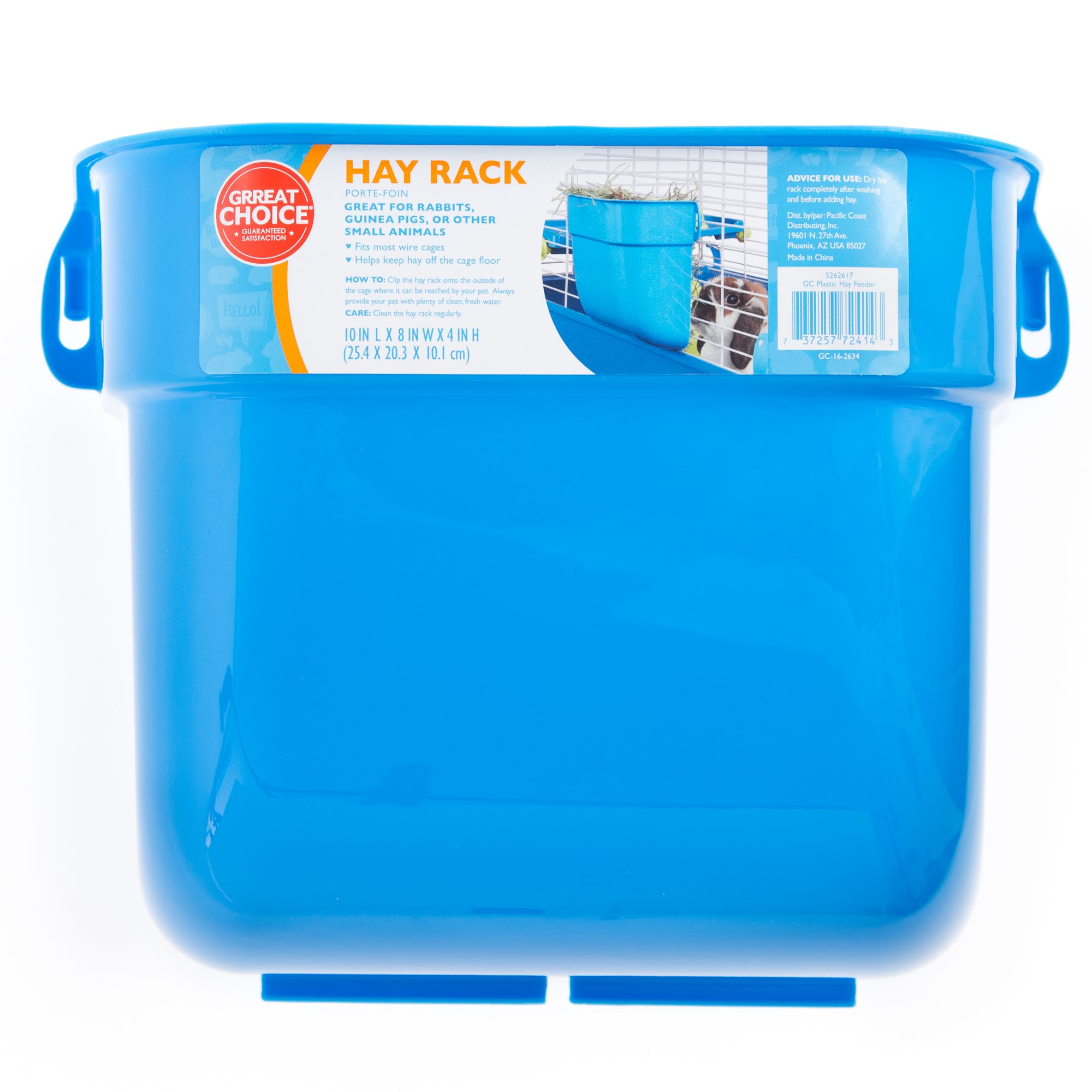 It doesn't show what location the pet accesses the straw from. Pic only shows the one side which has no openings and doesn't show the other side. Also if it comes out of the bottom it doesn't have a pic that shows me this. Description doesn't say either.
The other side of the hay rack is completely open.
Date published: 2018-05-14
Will this work with a C&C cage?
I use this on my C&C cages.I did have to modify the bottom pieces, but it wasn't that difficult. It still does make a mess, though. I've just taken it as a given that there will always be a mess with hay.
Date published: 2018-05-14