All Living Things® Tiny Tales™ Rocket Ship Small Pet Connectable Hamster Home
Details
https://www.petsmart.com/small-pet/cages-habitats-and-hutches/tunnels-and-hideouts/all-living-things-tiny-talesandtrade-rocket-ship-small-pet-connectable-hamster-home-5282321.html
Discounted Price

$50.99
Old Price

$59.99
Promotions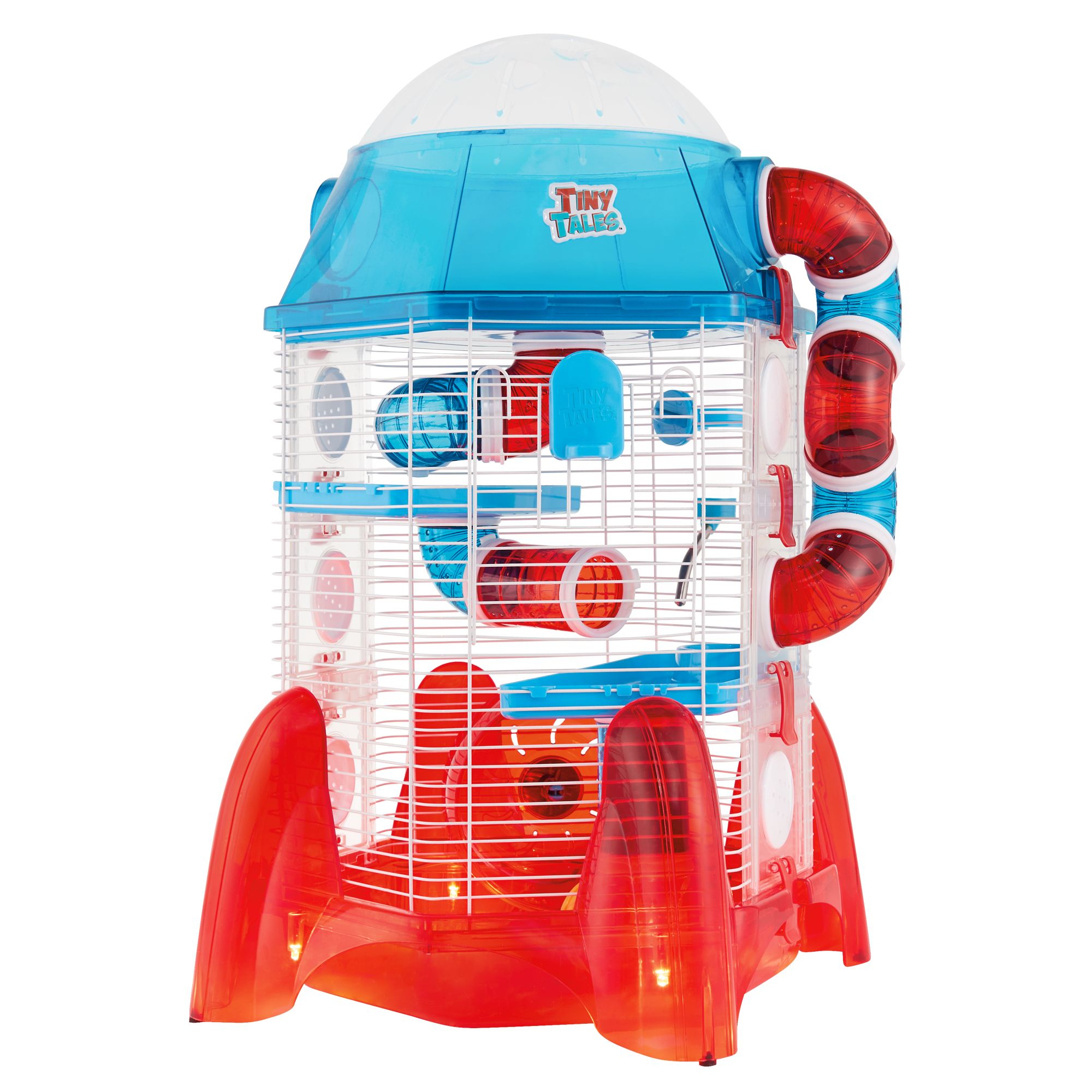 Has anyone actually bought this cage and can comment on it's durability? And before all of you Hamster activists chime in, I want this as an additional room expansion, so don't comment unless you've bought this and have an actual helpful review!
anyone please only use as expansion to large cage or as travel cage. otherwise ditch it
Date published: 2018-12-15
Can this cage be used for a hamster?
 it's a yes and no answer. Yes because it is meant for being attached to you other gauges or larger housing for the hamster. no because bite self it is too slow, but meant for being attached to others
Date published: 2018-12-13
When does the amusement park and the farm come out?
The guy at petsmaet said next year that one and the barn...  I'm bummed all the barn accessories are there but no barn!   
Date published: 2018-11-19
Would this be big enough for a fancy rat?
Rats need buddies, and much more space than this. Check out the ALT Rat Cage with metal bars. Much more suitable.
Date published: 2018-12-13
Can a hamster go in this cage
Sadly this is much too small for any species of hamster, or animal even.
Date published: 2018-12-13