KAYTEE® Critter Trail FUN-NEL Elbow Tube Small Pet
Details
https://www.petsmart.com/small-pet/cages-habitats-and-hutches/habitat-expansions/kaytee-critter-trail-fun-nel-elbow-tube-small-pet-5247062.html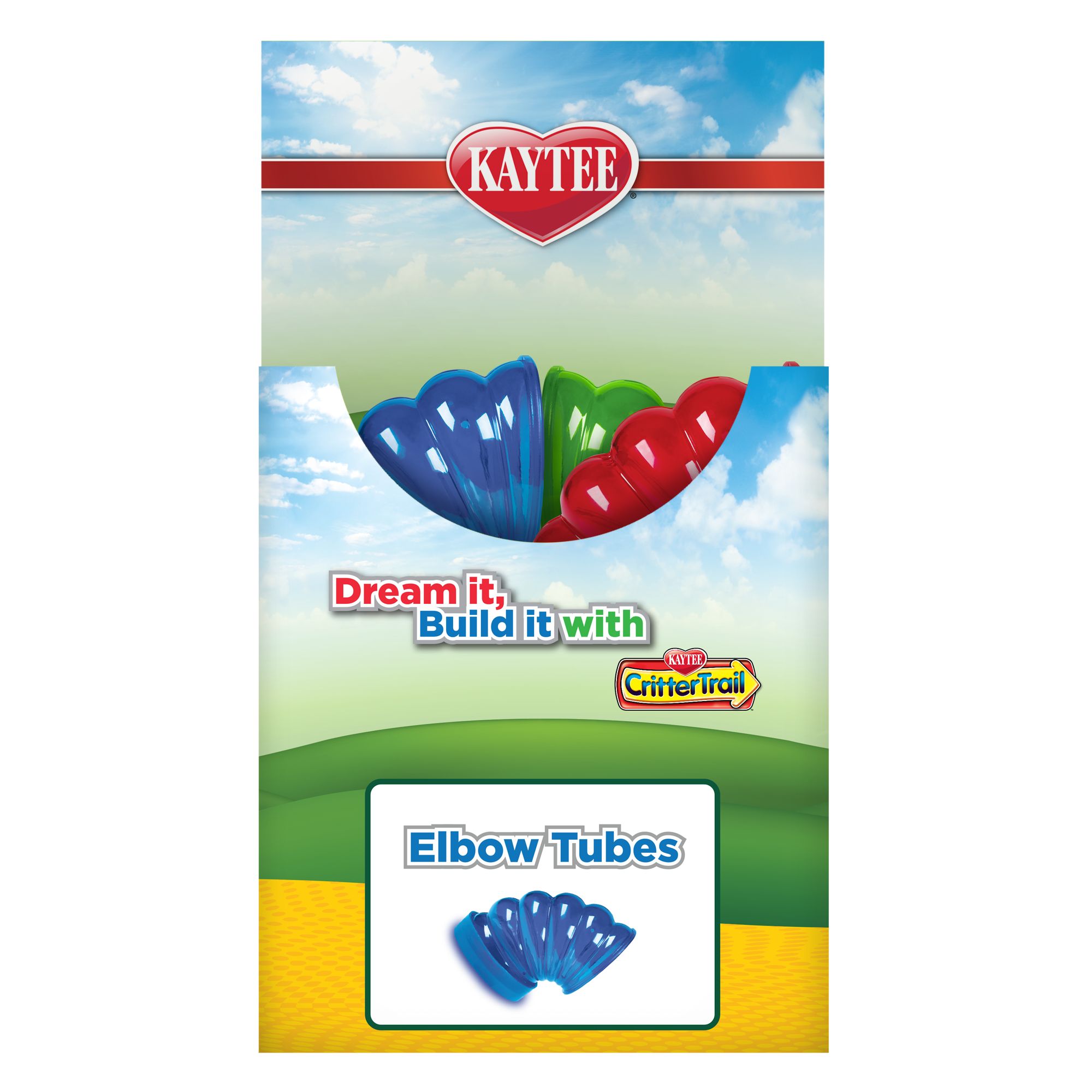 how many elbow tubes are included
1 for $1.99
Date published: 2018-05-01
How many comes in it?
One elbow for $1.99
Date published: 2018-04-26
Would this be too small for a larger Syrian Hamster?
Kaytee makes more than 200 different cage and accessory products allowing you to choose the size, combination or configuration of cages and accessories to match your pet. Because hamsters vary in body size, our product line is connectable and customizable, allowing owners to control their pet's overall space. If you would like to discuss your concerns with our Consumer Care Dept, please call us. at 800-529-8331.
Date published: 2018-03-12