KAYTEE® CritterTrail Extreme Challange Habitat
Details
https://www.petsmart.com/small-pet/cages-habitats-and-hutches/cages/kaytee-crittertrail-extreme-challange-habitat-5065751.html
Promotions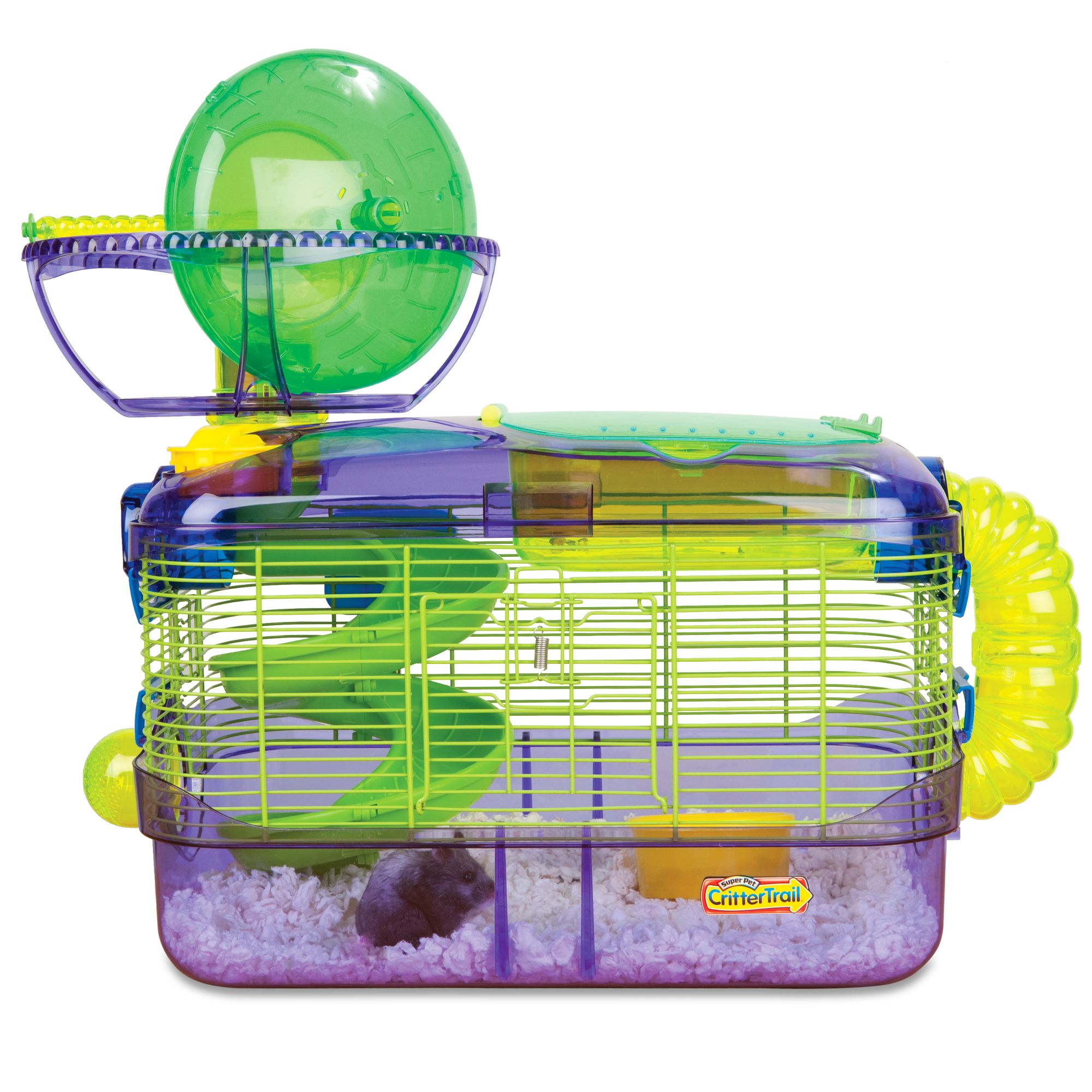 Can hamster use this cage without any cage extensions?
It could but I recommend a cage extension, or another cage attached because it is a little bit on the smaller side.
Date published: 2018-10-17
What is the thing next to the wheel next to it? U can sit the yellow cap or lid on it but what is it for?
It is a spring like thing to help the wheel stay on track. 
Date published: 2018-10-17
Hey is this hámster house cost a lot of $$$
It depends on your budget Melisa
Date published: 2018-10-17
dose it come with tubes
Actually, yes! This hamster or gerbil cage comes with many tubes connecting throughout the whole cage! But beware some tubes might be small for some...
Date published: 2018-10-17
is this cage okay for a short haired hamster that's may get chubby, or are the tunnels too small
Well the tunnels are a bit fragile just keep a look out 
Date published: 2018-10-17
Are the tunnels big enough for a chubby Syrian hamster?
I would recommend getting something else because the tunnels have slashes in them and it would probably be to small.
Date published: 2018-02-04
I got this cage from my cousin who had a dwarf hamster in it. I'm planning on getting mice after I clean it. Would this cage be suitable to hold two female mice?
technically, yes! while this cage is big enough to start with, I highly suggest getting a second cage to expand it with. even the "two level" cages aren't quite big enough. the more room the better. you can just stack this on top of the other and connect it with tubes.
Date published: 2018-06-30