All Living Things® Multi-Level Small Animal Cage
Details
https://www.petsmart.com/small-pet/cages-habitats-and-hutches/cages/all-living-things-multi-level-small-animal-cage-5209800.html
Promotions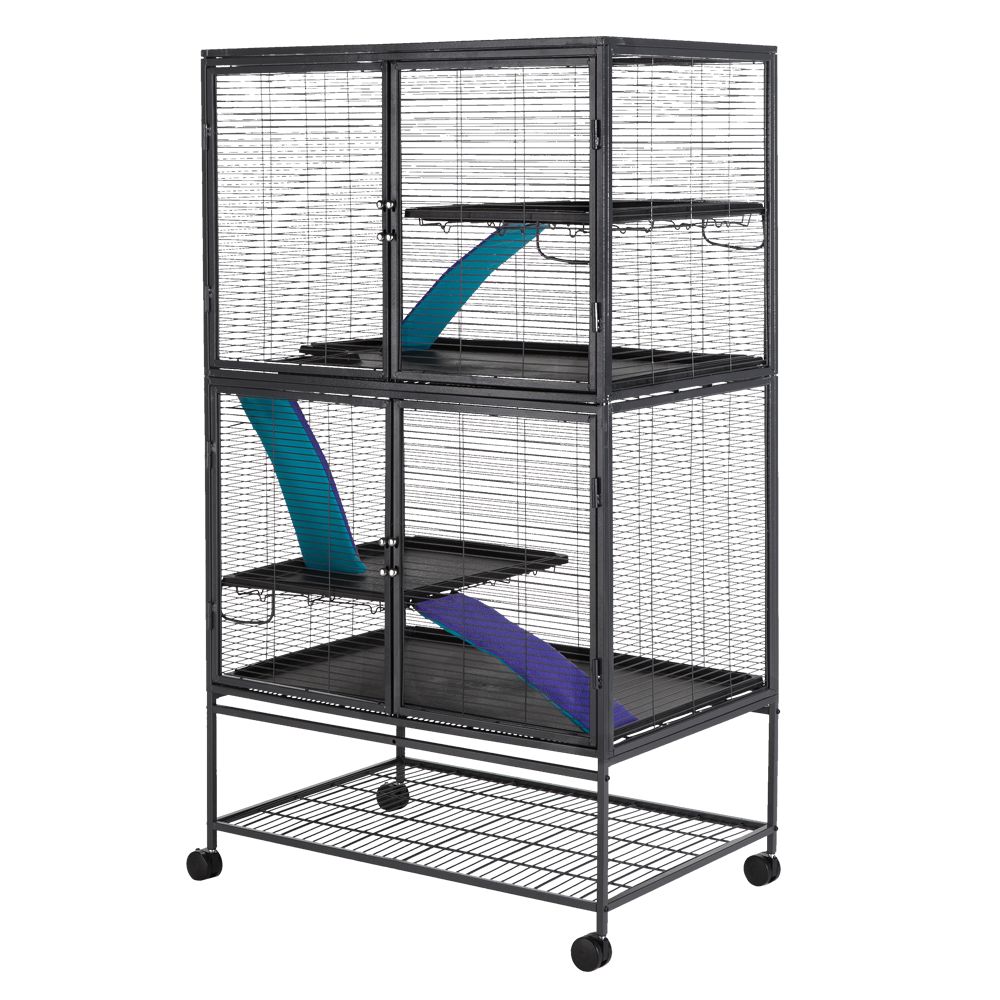 Is the top part included as well or is it just the bottom piece?
Both top and bottom are included
Date published: 2017-11-13
Would this be safe for my mice?
The wire spacing is too big for mice, and even some rat pups.
Date published: 2017-11-03
Does this mean that with the 15%discount the actual cost of the cage is $187?
You will still have to pay sales taxes, my sales tax is .10 on the dollar it came out to around 210.00
Date published: 2017-11-03
Would these be suitable for cats
It is ok to keep cats in here as long as it is only used for short periods of time like a carrier cage, not used as an all year round type of cage.
Date published: 2017-10-10
I have this cage now and would like to add one level to it. Would a critter nation single work with this?
yes, you are able to buy the add-ons and attach them to make your cage bigger
Date published: 2017-10-10
Anyone know if this is any good for rabbits?
I wouldn't recommend this type of cage for rabbits, look into the living world Xl for rabbits or build a hutch for them. They like floor space and aren't climbers like rats and chinchillas. 
Date published: 2017-09-04
Are you able to block off the top and bottom parts of the cage?
Yes.  The ladder that leads to the second level can be locked up to block off the opening between the two levels.  
Date published: 2017-09-04
How tall in the stand it is on? Pretty much how far off the ground does the cage start