Fresh Step®
Control odors with the Fresh Step® litter that's purr-fect for your home.
meet our family
Fresh Step® eliminates tough litter odors with just the right formula for your feline and you!Discover our freshest collection yet with Hawaiian Aloha Extreme, Lightweight Extreme, Ultra Unscented, Free & Gentle and more. Our line-up offers continuous odor control and an array of paw-some scent choices, from a fresh, light scent to none at all.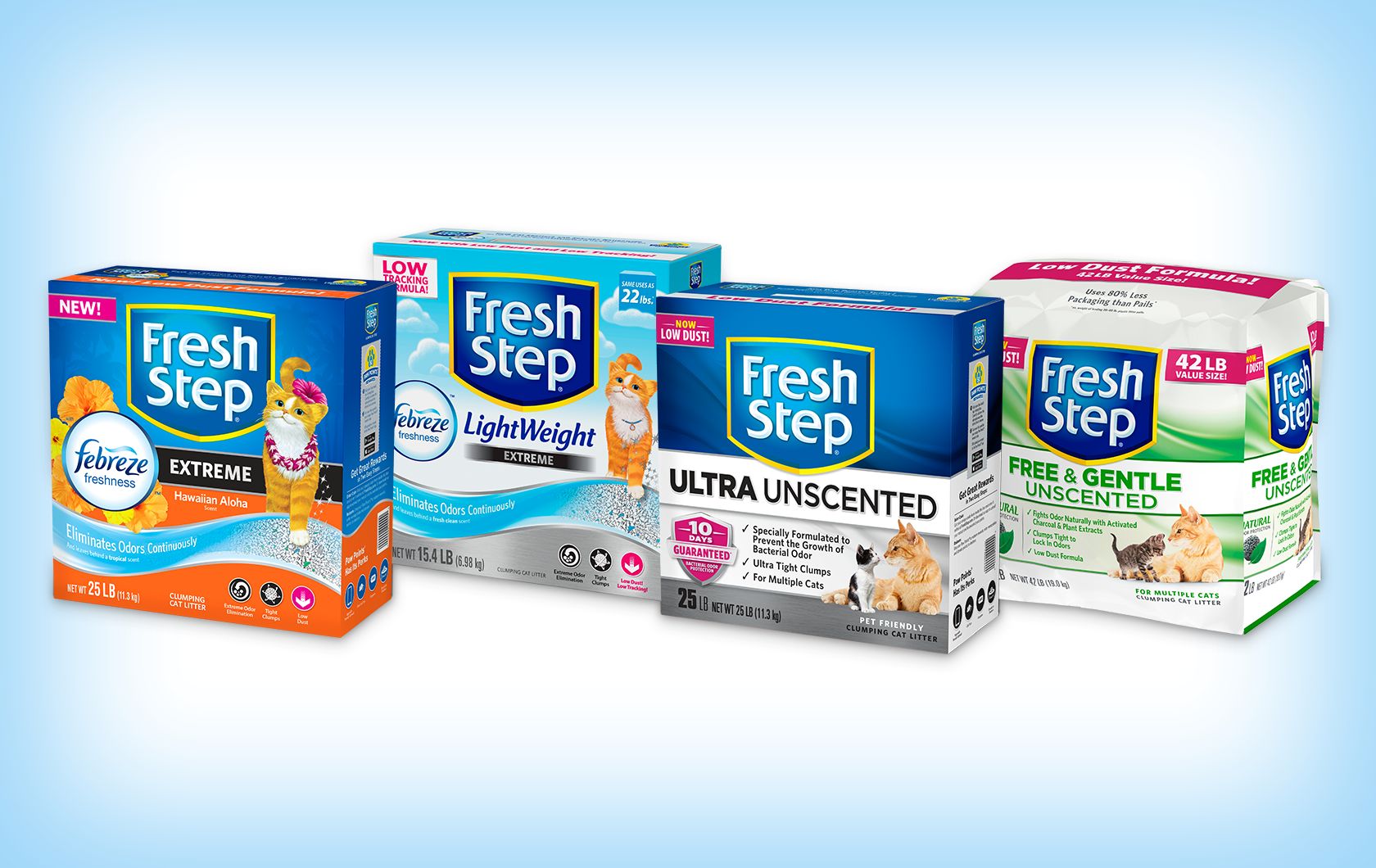 Fresh Step Cat Litter
Eliminate litter box odors with Fresh Step cat litter. All of our Fresh Step cat litter absorbs odors and keeps your home smelling fresh and clean. Choose from our advanced formulas, such as our Clean Paws low-track litter, scented cat litter with the power of Febreze, clumping or non-clumping cat litter, multi-cat formulas and naturally unscented cat litter. Our Fresh Step Clean Paws cat litter was chosen as the 2019 Product of the Year in the Cat Care category. Find the Clean Paws or other Fresh Step cat litter that's right for you and your pet, such as our low dust formulas that locks in liquid and keeps ammonia odors away from your litter box. Available in single and multi-cat formulas, scented and unscented, lightweight formulas and a variety of natural and technologically advanced materials, Fresh Step kitty litter makes it easy to choose the right product for your cat – and your home.