PetSafe® ScatMat Pet Training Strip
Details
https://www.petsmart.com/dog/training-and-behavior/training-and-behavior-accessories/petsafe-scatmat-pet-training-strip-5087381.html
Promotions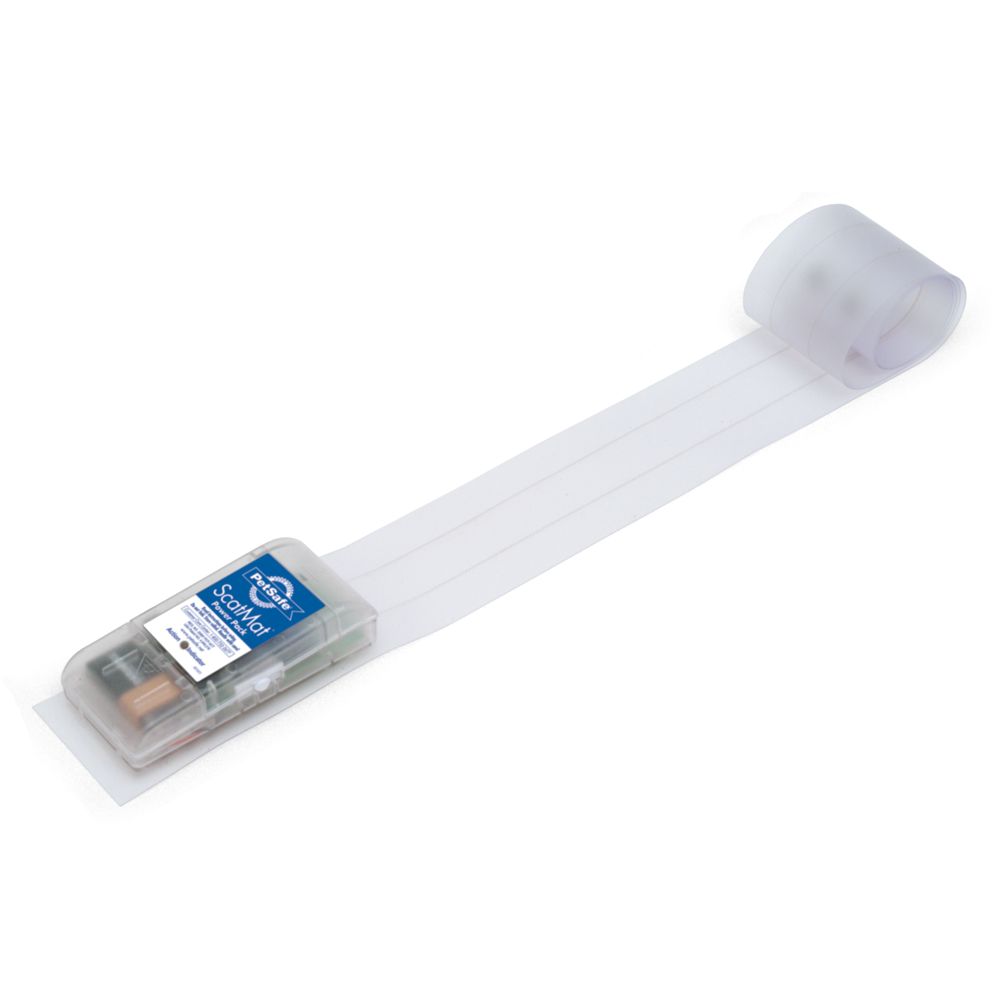 Can another strip be added to the strip or can only the extension mat be added I need to cover a door way that's approximately 72 inches I like the idea of the thin strip versus the wide pad
Hi Jamie, thank you for your question! You can certainly add an additional strip size ScatMat to the original strip size ScatMat without issue.
Date published: 2018-09-29
Can I put this on my dog's metal gate? She keeps climbing over it when I'm at work and trashing the house.
nope it says do not put on metal surfaces because they're conductive and you don't want to hurt your animal
Date published: 2018-09-23
Looking to defer my cat from banging on my door early in the morning, I was tinking of finding a way to hang this from the door knob. Whoud that work?
We would not recommend to hang the ScatMat over a metal door knob. However, if you are able to affix the ScatMat door, without damaging it, it would absolutely still function. With that being said, one of our Pawz Away Pet Barriers may be a much easier solution for your needs.
Date published: 2018-09-12
Could this discourage a cat from sneaking out the door when opened? 
Thanks for your question! Our ScatMat is a great deterrent for keeping a cat from sneaking out the door. If you're wanting to avoid walking over the mat, you can also consider one of our Pawz Away Pet Barriers.
Date published: 2018-08-13
How exactly does this work?
All my dogs and cats have learned by the buzz that the mat is on (I have a 20x40"). When I turn it off, they know they can cross over it. So I think how sensitive a dog may be to it depends on how smart the dog is and his emotional nature of the dog. I have two terrier mixes and a Shepherd - stubborn terriers, hard Shepherd. I wouldn't use on a timid dog. If they have fear issues, this could send them into submissive behavior like urinating. Also, if you plan to use it on a chair or couch, be careful. YOU may get some training you didn't count on. By the way, my cats have never been shocked by it. Somehow they got that sound immediately as dangerous and either jump it or go around. 
Date published: 2018-09-02
Hi, I just received three Scat Mats, size small. I have a 12 lb. daschund that has crossed threshold repeatedly. Is he too small to activate? I tried blocking with a box as suggested and he still walked right over.  Thank you for any suggestions.
Hello Sharon, thank you for your question! Your sweet boy may not be feeling the stimulation emitted by the wires. Please check his pads, if he is a long-haired dachshund, his fur may be getting in the way. You also may need to turn up the intensity of the stimulation emitted. If this does not work for him, we'd be happy to go further in depth with you! Please give our Customer Care Team a call at 1-800-732-2677.
Date published: 2018-08-18