PetSafe® SprayShield Animal Deterrent Spray
Details
https://www.petsmart.com/dog/training-and-behavior/deterrents/petsafe-sprayshield-animal-deterrent-spray-5214668.html
Discounted Price

$11.95
Old Price

$11.99
Promotions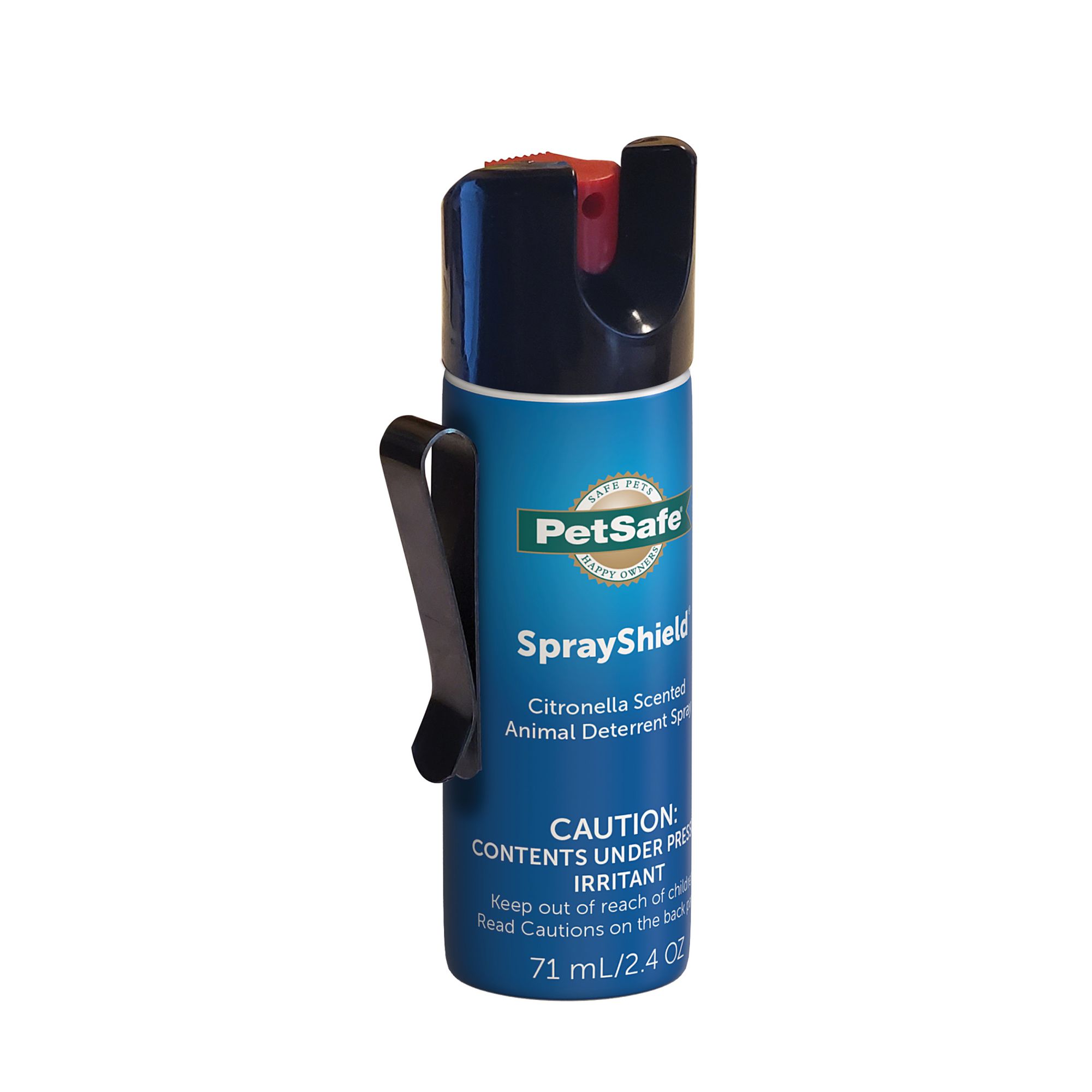 does this need to be sprayed at the time to discourage behavior or can it be sprayed in an area to deter pooping in an area. Neighbor's dog is pooping beside our front door. can't catch him in the act.
Thank you for this great question! The SprayShield is intended to be used as a deterrent for other unknown or unfriendly dogs who are approaching at the time. While the citronella scent alone can be a natural deterrent for some dogs, this spray will be most effective when used in the other dog's presence.
Date published: 2019-06-06
My puppy is constantly eating his own feces.  What can I do to prevent him from doing that?
is SprayShield in stock in store