FURminator® Short Hair deShedding Dog Tool
Details
https://www.petsmart.com/dog/grooming-supplies/brushes-combs-and-blowdryers/furminator-short-hair-deshedding-dog-tool-5158387.html
Promotions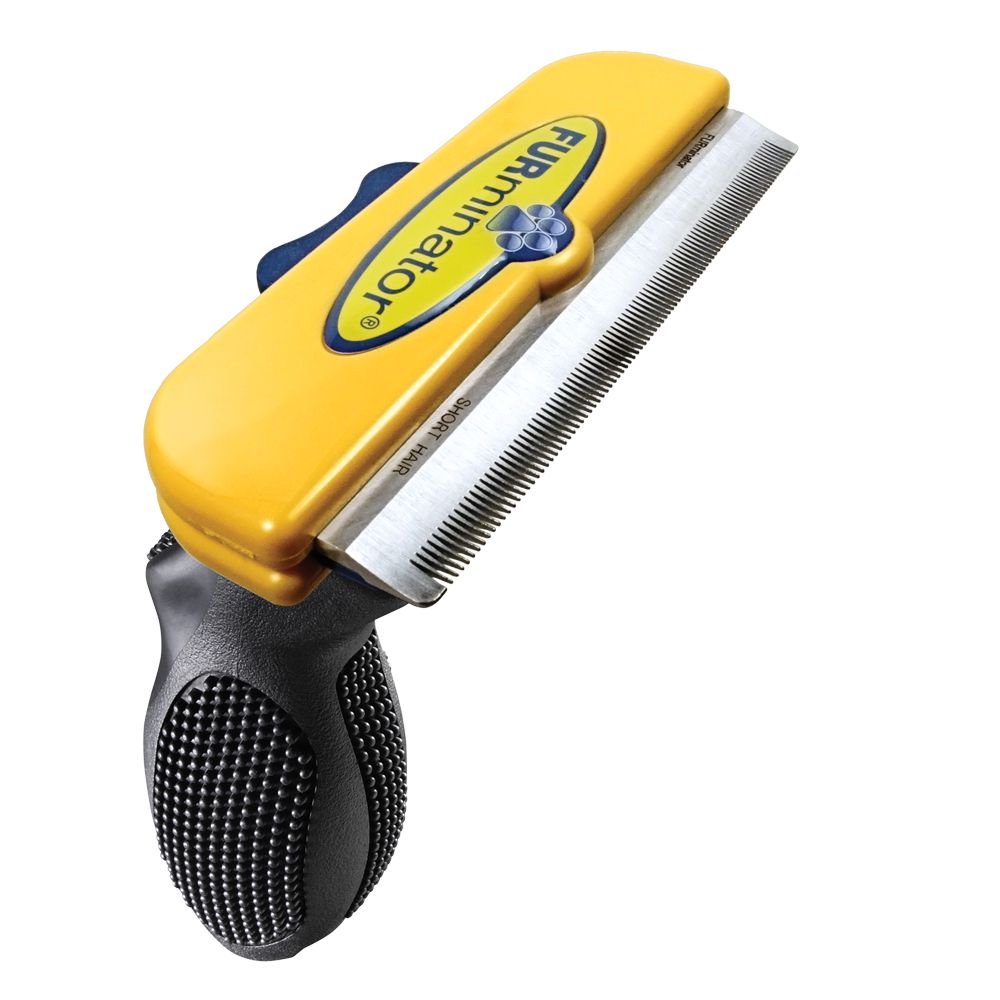 is this a good tool for shedding english bulldogs?
Hi Ronald10! Yes, this is a great tool for your bulldog.
Date published: 2017-10-04
Hi I have a beagle who is 40 pounds. I'm unsure if I should get the long haired or short haired furminator. 
Thanks for asking! For a beagle we recommend the short haired version. Either the small or medium size will work well for that sized dog.
Date published: 2017-09-19
Hi, I want to get the fulminator for my pomerian dog. He is about 20 pounds but I`m not quite sure if I should get the short hair or the long hair type for him. I have read the product specs but I`m still not quite sure which fulminator is right for him.
Thanks for asking, cameouchi! Most poms hair is longer than two inches so we would recommend the long hair, medium deShedding tool.
Date published: 2017-09-11
I have a pug who has an undercoat and a topcoat and shallot is this the right size she's on 15 pounds
Hi Jill60! We recommend getting the small or medium, short hair deShedding tool.
Date published: 2017-09-06