CHI® Double Sided Shedding Rake & Blade Dog Tool
Details
https://www.petsmart.com/dog/grooming-supplies/brushes-combs-and-blowdryers/chi-double-sided-shedding-rake-and-blade-dog-tool-5232326.html
Promotions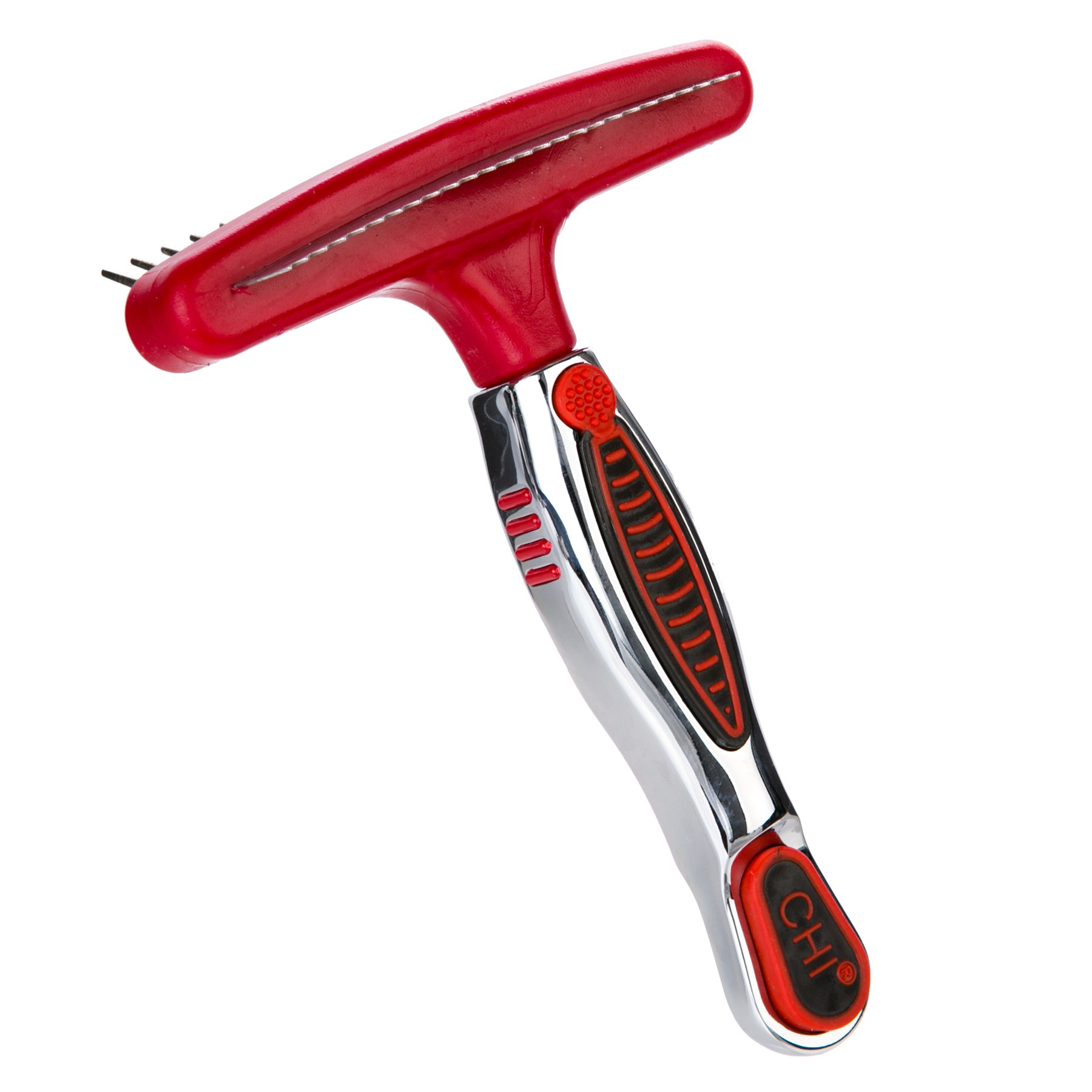 I have a Lab Retr/ Husky haven't found a way to deal w unreal shedding! Undercoat is thick & soft, topcoat is straight & slick (water resistant Lab coat?) never any tangles or mats. But an unreal amt of hair! Any help w tools?
Don't know if you're still looking for a good tool, but for your dog I'd recommend either this tool or a furminator brush. Both are build to get out undercoat which is mainly what your shedding is coming from. A good, thorough blow dry will help as well. Some self service dog washes have them or, if you can, a groomer can do that for you. It is pricey for a husky but it will help a lot with the shedding in the long run. Source: groomer
Date published: 2018-05-01
What is the best tool for an eight month old Australian labradoodle to remove mats as her adult fur comes in?
Hi Sammyboots, I would love to give you some suggestions on what brush to use. Please email me at info@fetch4pets.com so we can discuss further. -Your friends at Fetch for Pets
Date published: 2017-12-13
I have a English Bulldog, would this be a good brush for his short hair? 
Hi Pudge, The Chi double sided shedding rake and blade dog tool is best for long hair dogs, so I wouldn't recommend this for your dog. I would recommend the CHI grooming detangling glove, its a new product at Petsmart! - Your friends at Fetch for Pets
Date published: 2017-10-25