K&H Manufacturing Igloo Style Lectro Heated Pet Bed
Details
https://www.petsmart.com/dog/crates-gates-and-containment/mat-and-crate-covers/kandh-manufacturing-igloo-style-lectro-heated-pet-bed-5171692.html
Discounted Price

$54.99
Old Price

$57.99
Promotions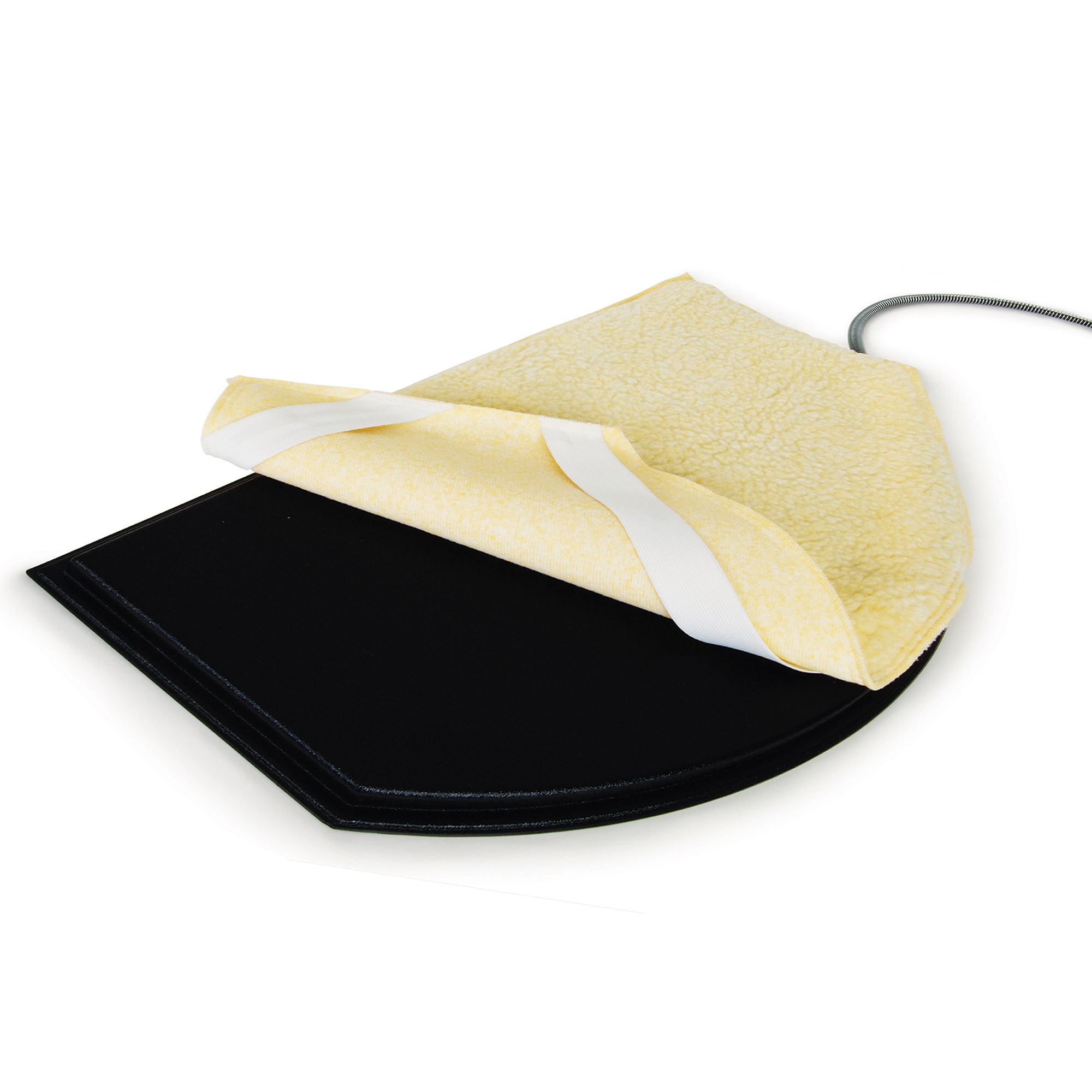 Can this be used with a blanket or dog bed?
You never want to place anything on top of a K&H outdoor bed or pad other than the cover provided. This cover allows the warmth to go through whereas a blanket or any other cover will trap the heat inside the bed or pad, possibly causing a malfunction.
Date published: 2019-03-10
Can you use straw bedding with this product 
Straw, Sawdust and/or wood shavings are very combustible and we would never advise using them in conjunction with any type of electrical or heated products. Please keep the pad separate from areas that contain combustible materials.
Date published: 2019-01-29
Is this for a XL igloo dog house 
Yes, this is custom made for the Dogloo® or Indigo® houses
Date published: 2018-11-14
Does the K & H Manfacturing Igloo Lectro Style Heated Pet Pad come in different sizes
Yes, the buth K&H Pet Products Lectro-Kennel and Lectro-Soft Igloo Style Outdoor Heated Pads and Beds are available in 3 sizes. I've listed the dimensions of those 3 sizes below. Small: 11.5" x 18" Medium: 14.5" x 24" Large: 17.5" x 30"
Date published: 2018-10-15
Hi, What is the temperature of the pad (how warm does the pad get)? Is the temperature adjustable? How long is the cord? Can an extension cord be safely added? Thank You, Mark
The K&H Lectro-Kennel Igloo Style Heated Pad heats to the animals normal body temperature of about 102 degrees. The temperature is not adjustable. It comes with a cord that is 5'.5" long. Temporary use of a UL listed cord is fine, but consult your electrician for the proper cord for your application.
Date published: 2019-01-17