PetSafe® Deluxe UltraLight™ Receiver Dog Collar
Details
https://www.petsmart.com/dog/crates-gates-and-containment/fence-systems/petsafe-deluxe-ultralightandtrade-receiver-dog-collar-5074020.html
Promotions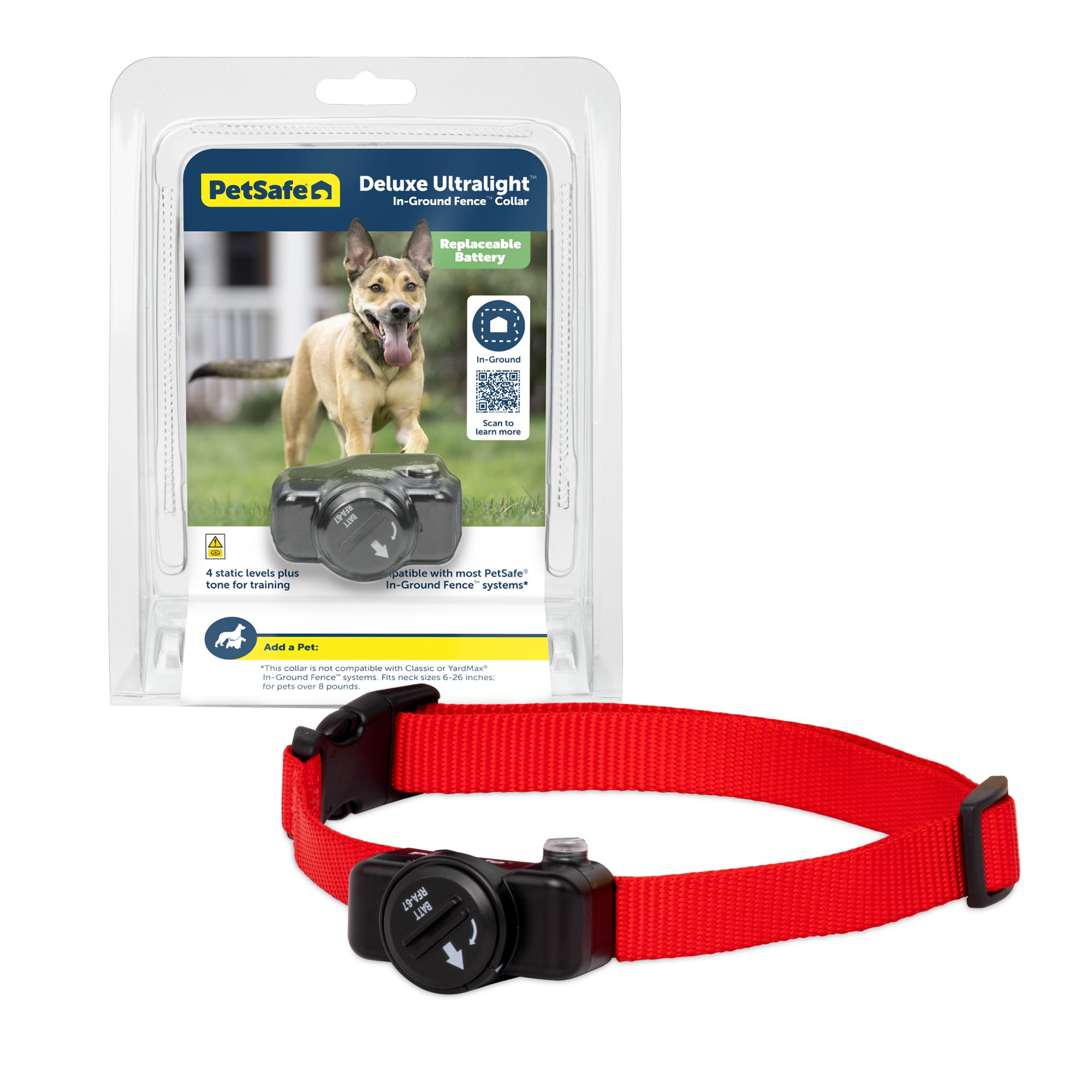 How does this work? What do you need with the collar
Thank you for your question! This particular collar is designed for use with in-ground containment fences, such as the one at the following link: https://www.petsmart.com/dog/crates-gates-and-containment/fence-systems/petsafe-in-ground-dog-fence-13848.html
Date published: 2018-01-08
To make sure there's no humans hurting my cat while it's outside. Suggestion to buy.
Thank you for your question! This particular collar is designed for use with in-ground fence systems, which are used to keep your pet contained within a particular area in your yard, activating a receiver collar when they approach the edge of their boundary area. However, it would not prevent people from entering that boundary area.
Date published: 2018-01-02
will this model work with transmitter IF100
This is a wonderful question! The PetSafe® Deluxe UltraLight™ Receiver Dog Collar is not compatible with the IF-100 Wireless Fence Transmitter. The correct collar needed for this transmitter has the model number of PIF-275-19.
Date published: 2017-12-27
Purchased a new collar 3 weeks ago worked fine. Lite flashing constant so changed battery. Now have no connection from unit to collar. Battery fully charged. It is not the battery. Please help
Will this work with the rechargeable in-ground fence system?  Adding another dog?
I need a smaller collar for this pet safe containment. Do you make collars for pets only weighing 6-10 pounds? .
Can this work on dogs over 40 pounds
Is the ultra light receiver collar Compatible with the g402-855