Sherpa-On-Wheels Pet Carrier
Details
https://www.petsmart.com/dog/crates-gates-and-containment/carriers-and-crates/sherpa-on-wheels-pet-carrier-5033477.html
Promotions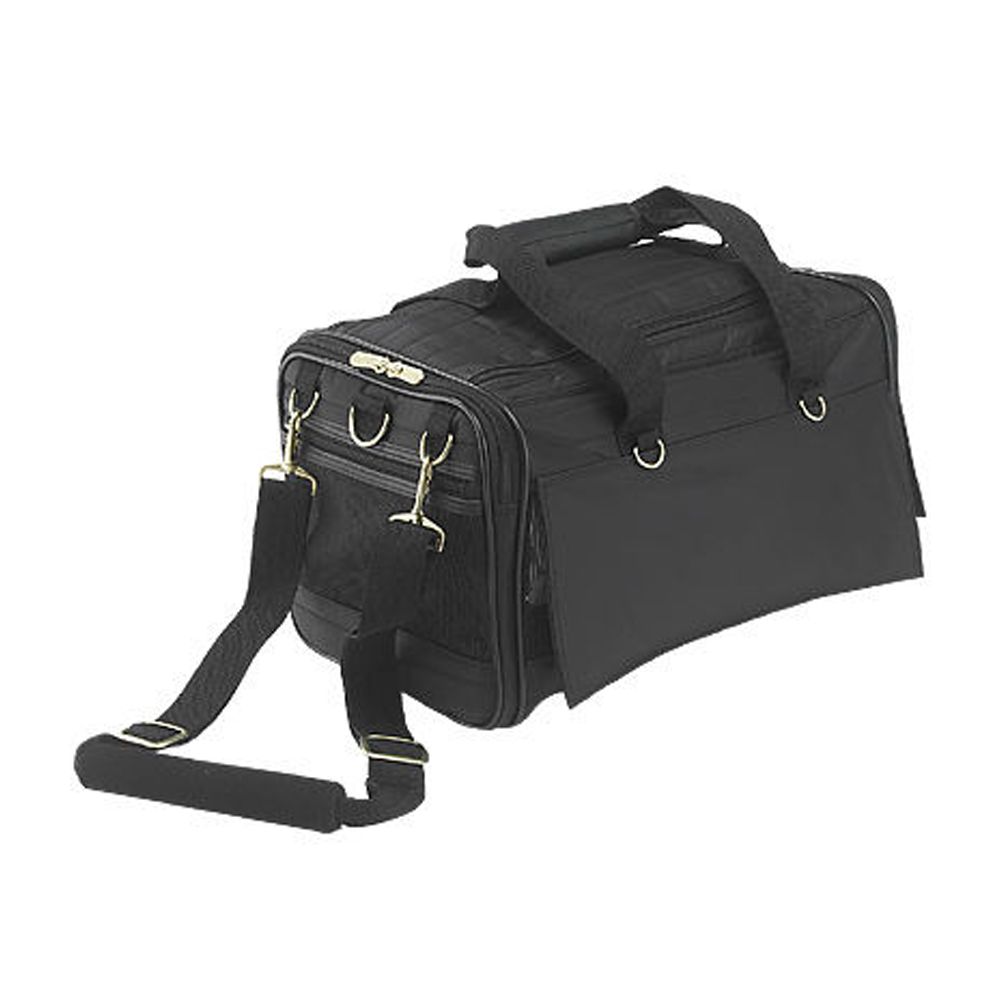 how stable is the base? I have an older model ... it tips over when the cat moves what material is the base made of
The material of the base is the same as the older model, but this was not the reason it had a tendency to tip. That model was less stable because of the wheel placement. We've revamped this with the new model and we haven't seen this be an issue anymore.
Date published: 2017-11-07
The pull part looks very short how long is the strap.. I have back issues and it looks like you would be uncomfortable trying to navigate it for any distance..  also does this meet airline requirements.  Thank you
The strap is adjustable and extends about 24" when connected to the carrier. Your personal comfort will obviously depend on your height and the weight of your pet, but we don't receive many complaints of this nature. This carrier is airline approved, but as rules and regulations vary from airline to airline and frequently change, we strongly encourage you to check the requirements of your airline/flight before booking.
Date published: 2017-11-07
I recently bought a large sherpa cat carrier on wheels. The cat peed in it on the way to the airport and I had to remove and discard the removable pad. Is it possible to buy a replacement pad?
I use puppy training pads so I can just change in transit. My cat releases everything as soon as she is in the bag, and it is hard to last for the entire of the 24 hours from the US to Africa.
Date published: 2017-11-13
have a yorkie. she weighs 1.6 lbs. which size would be best for her? which airlines is this approved?
It would likely be the smaller size, but weight is not the only consideration. Your dog should be able to stand up and turn around in the bag as well as comfortably lie down. Since airline regulations frequently change, please contact SHERPA's customer service directly with this question.
Date published: 2017-11-07
Does the Sherpa pet carrier on wheels open from the top?
Yes, this carrier has both top and side entry.
Date published: 2017-11-07
Why is the smaller one $30.00 more than the large