Petmate® Seat Belt Clip Tether
Details
https://www.petsmart.com/dog/collars-harnesses-and-leashes/harnesses/petmate-seat-belt-clip-tether-5212355.html
Promotions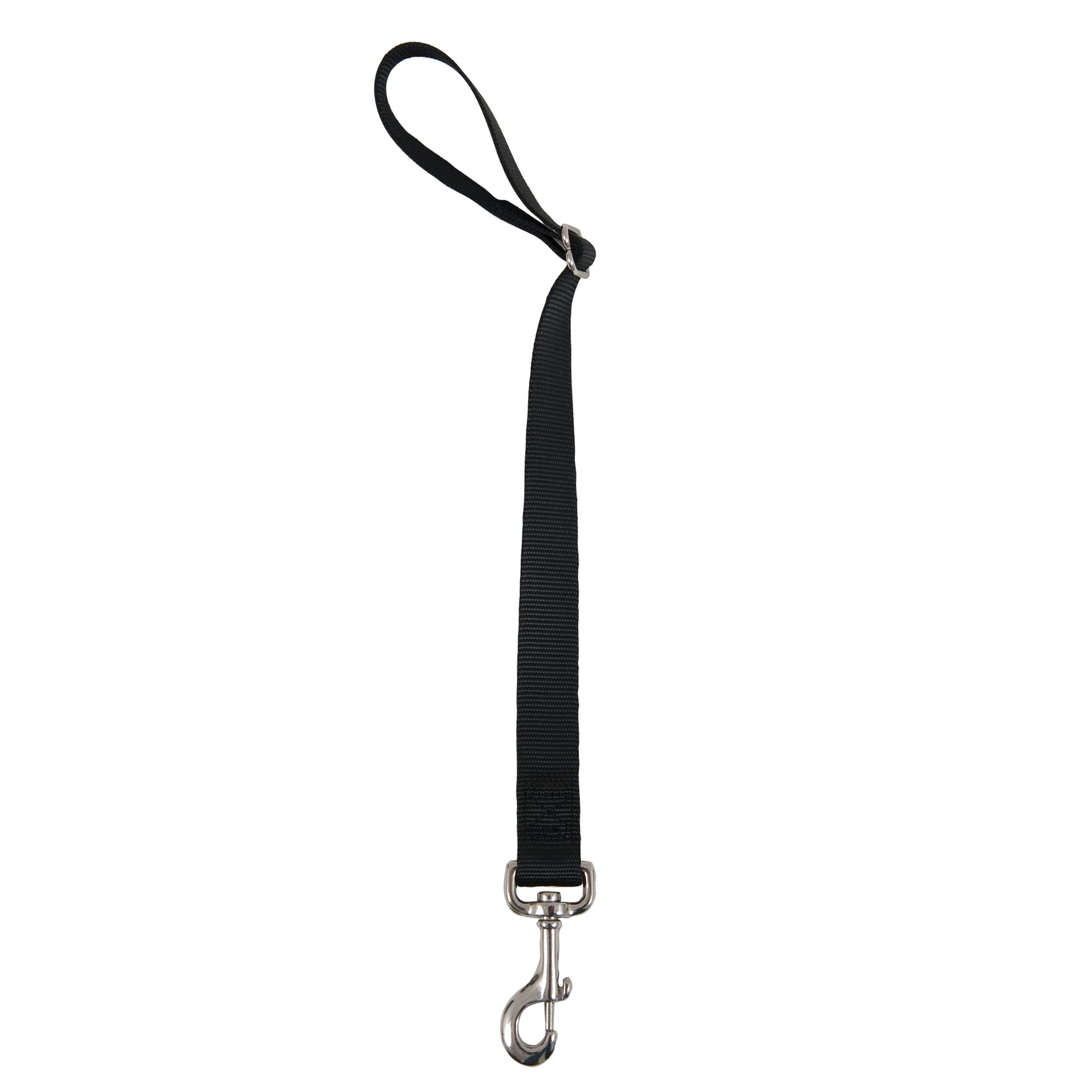 How does it connect to the seat belt?
At one end of the Seat Belt Clip Tether there is an adjustable metal clip which connects into most seat belt buckles while the other end offers a snap hook which attaches to the dogs harness. There I also a Seat Belt Loop Tether which allows the seat belt latch to be threaded thru the loop end and then the seat belt is fastened. With this extension, it allows the dog to have more movement.
Date published: 2018-05-23
Do you have this in store at dundalk
We are unable to determine each stores inventory. Please check with the store to see if the item and size needed is available.
Date published: 2018-03-12
If the small med is 12.5 long why is the med large 12.5 should it be longer
The Medium/Large should be 12" to 24".
Date published: 2018-02-13
How long is thisseat belt clip ?
The small/medium size is 12.5" long.
Date published: 2018-01-16
How does this tether work?  Just attach to seatbelt? What is the safest yet easiest way to secure small dog in car?
The item work best with the Seat Belt Harness or the Ultimate Travel Harness.
Date published: 2018-05-23
I have a cat that I like to take on car trips, but she hates the cage. Would this work for a cat?
These are recommended for dogs. Cats do not like to be confined in this nature.
Date published: 2017-11-14
I have a 45lbs Vizsla dog; which size PetMate Seatbelt Tether do you recommend?  The description for the S/M vs M/L are almost identical.  What is the difference between the two sizes?  The H (height measurement ) .5" vs .75" , is the only difference.
Based on the weight range, we recommend the Med/Lrg. The strap on this size is wider and supports pets weighing up to 70 pounds.
Date published: 2018-05-23
What's the weight limit on this?