Kurgo® Loft Hammock Pet Seat Cover
Details
https://www.petsmart.com/dog/cleaning-supplies/furniture-and-car-protection/kurgo-loft-hammock-pet-seat-cover-5252111.html
Promotions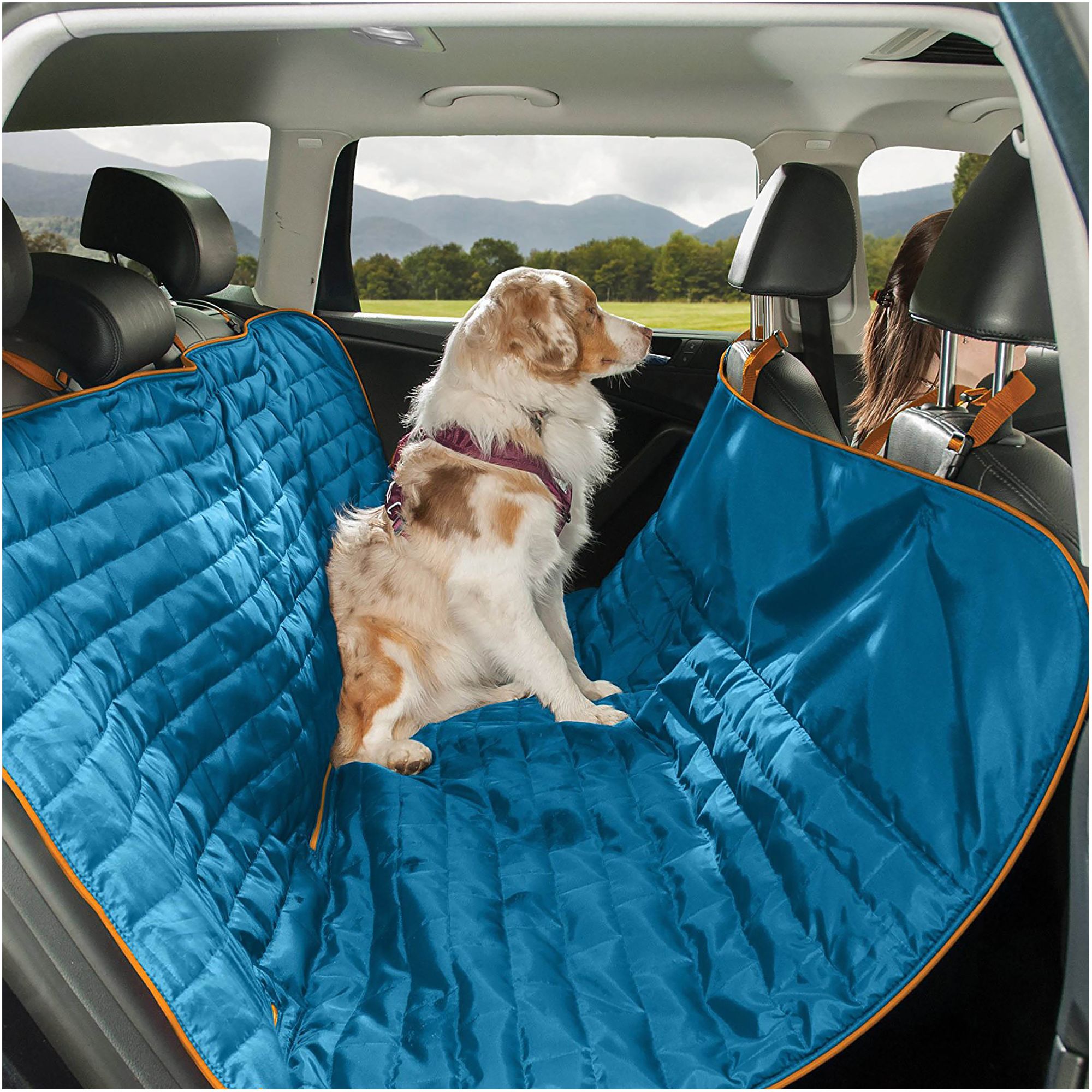 Will this fit a ram 1500 truck?
The Kurgo Loft Hammock is 55" wide by 56" long. It is not a large enough to fit a Ram 1500 truck.
Date published: 2018-02-17
Will this item resist the dogs nails from poking through to my leather seats?
Hi there. The Loft Hammock is made of a durable rip-stop nylon that should protect your leather seats from your pup's nails. Keeping their nails trimmed will also help with this.
Date published: 2018-04-28
Is it actually waterproof? I have a puppy and accidents are bound to happen.
The Kurgo Loft Hammock is water-resistant. If you are concerned about the potential that an accident may occur, we would recommend putting something absorbent underneath the hammock to add an additional layer of protection for your vehicle's seat.
Date published: 2018-02-09
dimensions for this product
The Kurgo Loft Hammock Pet Seat Cover is 55" wide x 56" long.
Date published: 2017-12-18
Will this or one of the others work in a pick-up truck?
The Loft Hammock, like all Kurgo hammocks, measures 55" wide. Unfortunately this may not be wide enough to accommodate the rear seat of many pick-up trucks, however I would measure the width of the seating area of your bench seat to be sure (from door to door). We do offer an Extended Width Bench Seat Cover, which generally fits seats up to 60" wide: http://www.petsmart.com/dog/cleaning-supplies/furniture-and-car-protection/kurgo-extended-bench-pet-seat-cover-5252239.html?bvrrp=Main_Site-en_US%2Freviews%2Fproduct%2F2%2F37207.htm This is generally a better fit option for larger trucks, but unfortunately we do not offer an extended model in any of the hammocks, we do apologize for the inconvenience.
Date published: 2017-09-25