Petmate® Fresh Flow Pet Fountain Charcoal Replacement Filter
Details
https://www.petsmart.com/dog/bowls-and-feeders/food-and-water-bowls/petmate-fresh-flow-pet-fountain-charcoal-replacement-filter-5060247.html
Promotions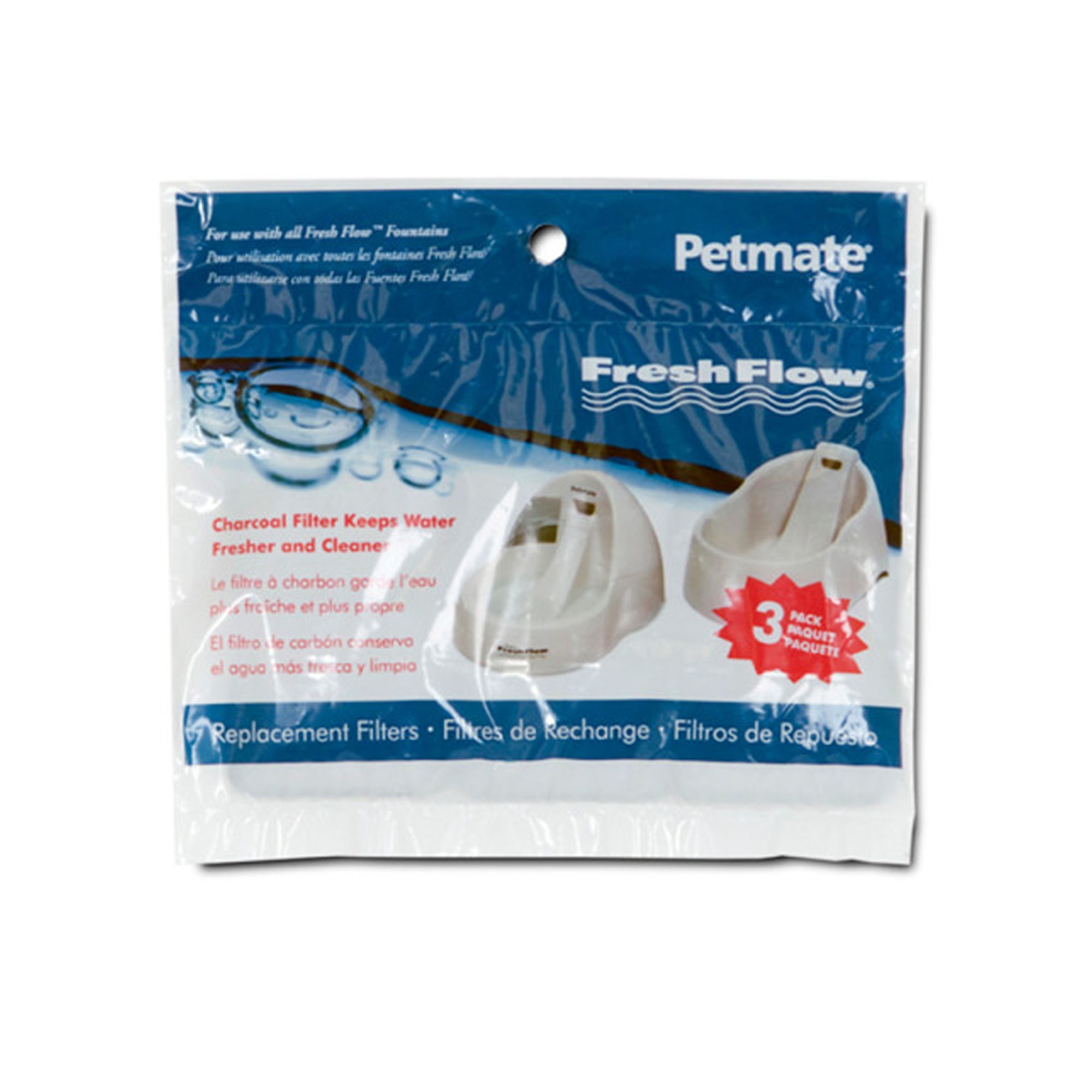 Where is the closest store to me
Where are you?
Date published: 2018-02-15
What is the size and shape of this filter? What are the dimensions? I am not sure of the brand of my waterer, but I need a 2.5" by 2.5" square tht is approximately .5 " thick.
The filters for the Fresh Flow Fountain measure 4" long x 2 1/2" wide. They are also made so they will fold in the middle. It sound as if you need the filters for the Replendish and Mason Jar watering system. I have attached a link below to the filters on Petsmart's website. https://www.chewy.com/petmate-replendish-charcoal/dp/42631?utm_source=google-product&utm_medium=cpc&utm_campaign=hg&utm_content=Petmate&utm_term=&gclid=EAIaIQobChMIuruqkNK21gIVAR1pCh1ZlAjtEAQYASABEgIpvfD_BwE&gclsrc=aw.ds
Date published: 2017-09-21
Will the charcoal filters work on the water bowl that has a clear plastic bottle that holds the water, but without the filter the water just runs right out and overflows. We need a filter and want to know if this filter works or is there another kind
The Fresh Flow Fountains use a filter that is approximately 4" long by 2 1/2" wide. We also offer gravity watering systems which use a filter that are 2" x 2". The filters are not made to be interchanged between these products.
Date published: 2017-09-21