Skamper Ramp Super Water Escape Pet Ramp
Details
https://www.petsmart.com/dog/beds-and-furniture/ramps-and-steps/skamper-ramp-super-water-escape-pet-ramp-5137675.html
Promotions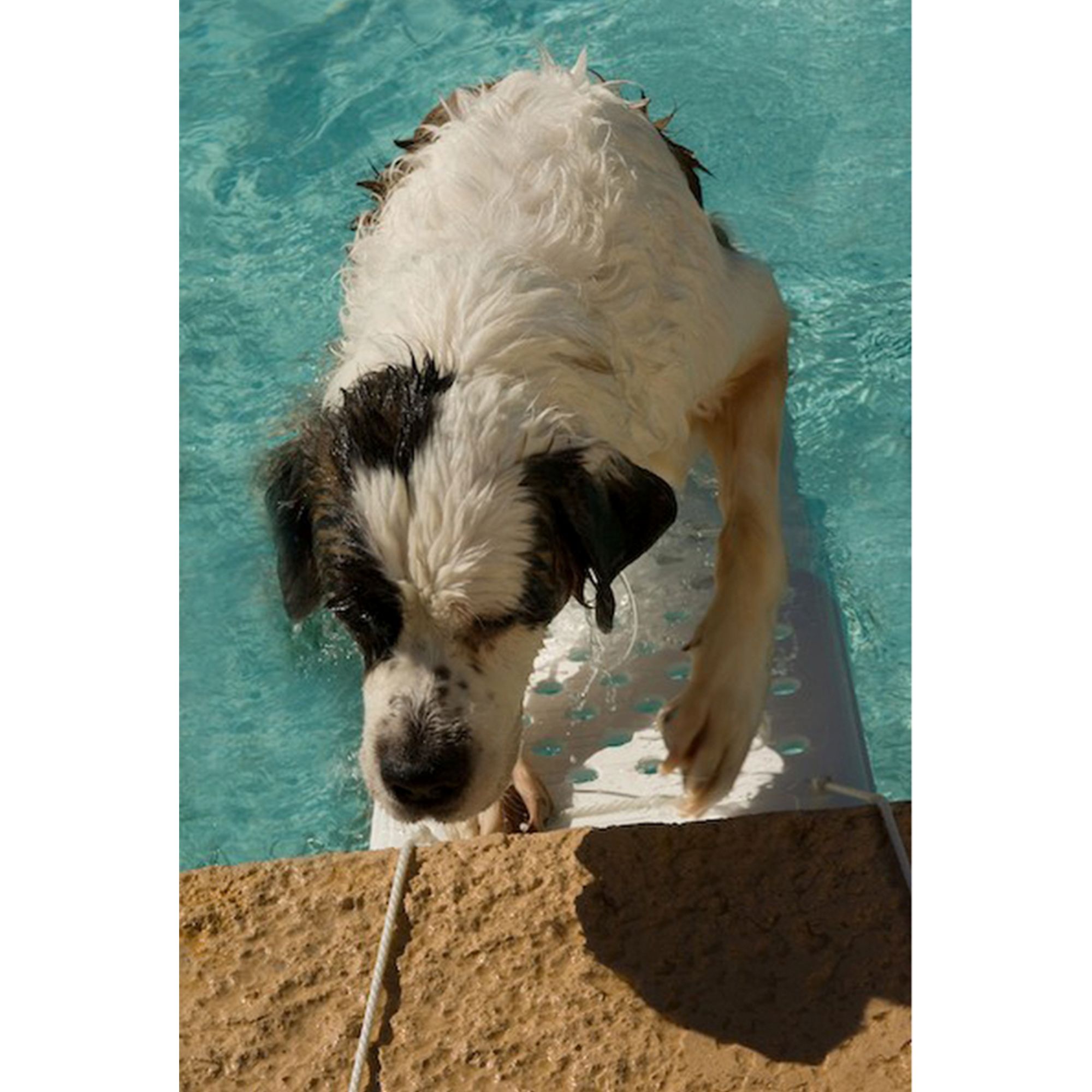 could this be used inside a home to allow a dog access to a low "people" bed, or be butted up to a little higher ramp for sofa access?
no. i have a version of this one without the extension for my pool. i cant imagine using it indoors because the way i attach it (stablize it) in my pool is with the white ropes. i attach it to the handrail of my steps. they are not used but if i didnt have those, i cannot imagine any way to anchor it. how about steps? or a ramp that is carpeted and intended for indoor use?
Date published: 2017-09-09
How do the dogs not slip off? Does it have grips or carpet on it?