Top Paw® Orthopedic Mattress Pet Bed
Details
https://www.petsmart.com/dog/beds-and-furniture/orthopedic-beds/top-paw-orthopedic-mattress-pet-bed-5277399.html
Promotions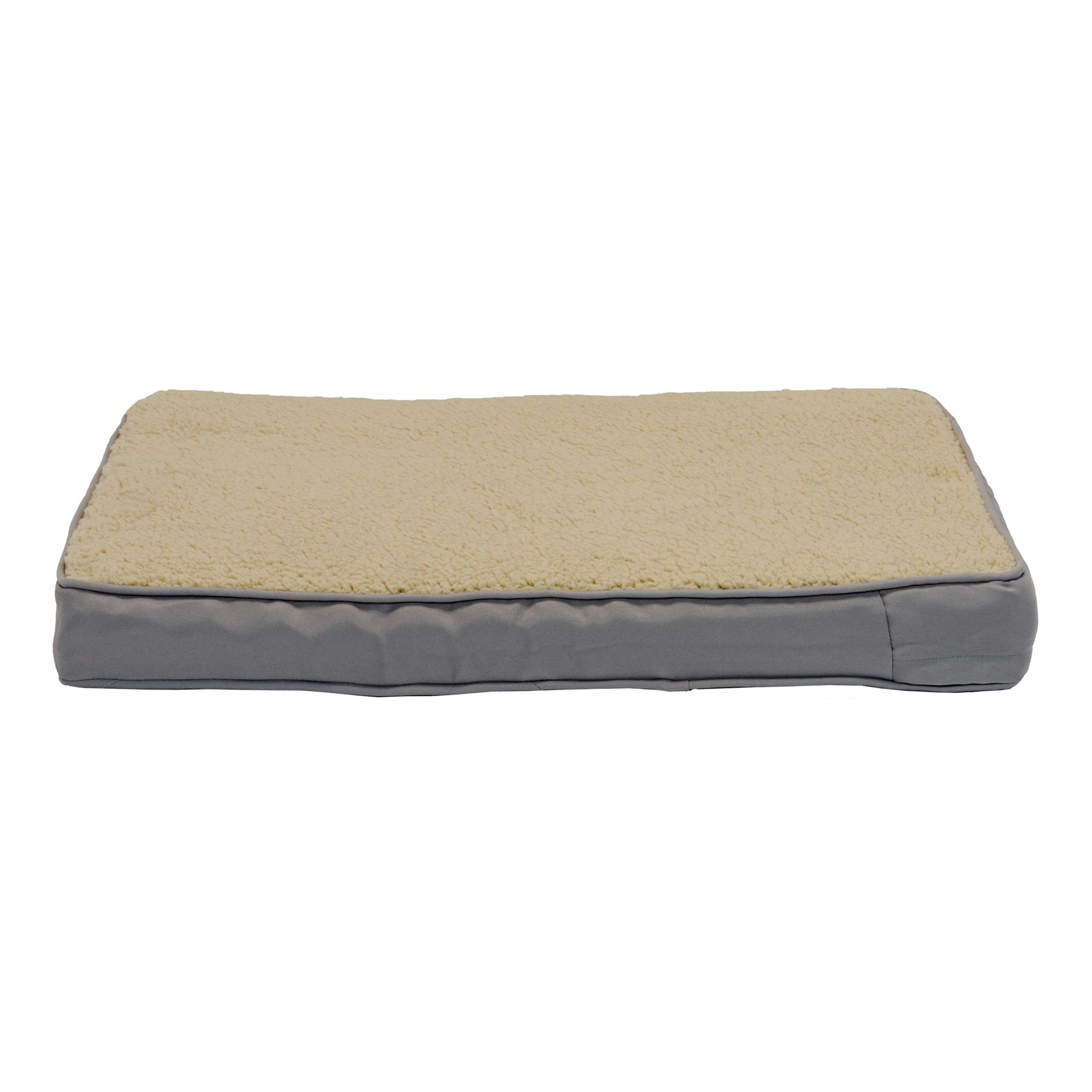 What isthe stuffing
They said 2 egg crates put together.alot of complaints are when you take the cover off to wash it,its hard to get in back right.im thinking about getting one,when the cover needs washing,I'll put the 2 egg crates in a small trash bag and insert them with the bag on it.onced I all is in cut the bag and pull it out.
Date published: 2019-02-09
If my dog has an accident, will it go through to the foam? If so, how would you clean the foam?
Yes, it will strike through. My advice is to be proactive and line the inside mattress foam with urine bed pads before using for your pup. The mattress cover washes well. I suppose the egg crate foam will wash out well and will need to be air dryed. 
Date published: 2018-12-14
Is there a zipper to remove the cover? Is the bottom textured for non-slip?
Yes it unzips to wash but no the bottom is quite smooth and slides on carpet. I have ours up against the wall
Date published: 2018-06-01
Has anyone tried to dry the whole thing, instead of air dry?
I own one of these beds but the zipper has broken on the cover. Do you sell replacement covers?
Will the mattress eventually inflate? This was shipped to me and the mattress is flat as a pancake.
Does it have a zipper to remove cover to wash