K&H Ortho Thermo-Bed™ Heated Pet Bed
Details
https://www.petsmart.com/dog/beds-and-furniture/orthopedic-beds/kandh-ortho-thermo-bedandtrade-heated-pet-bed-5172775.html
Discounted Price

$41.99
Old Price

$59.99
Promotions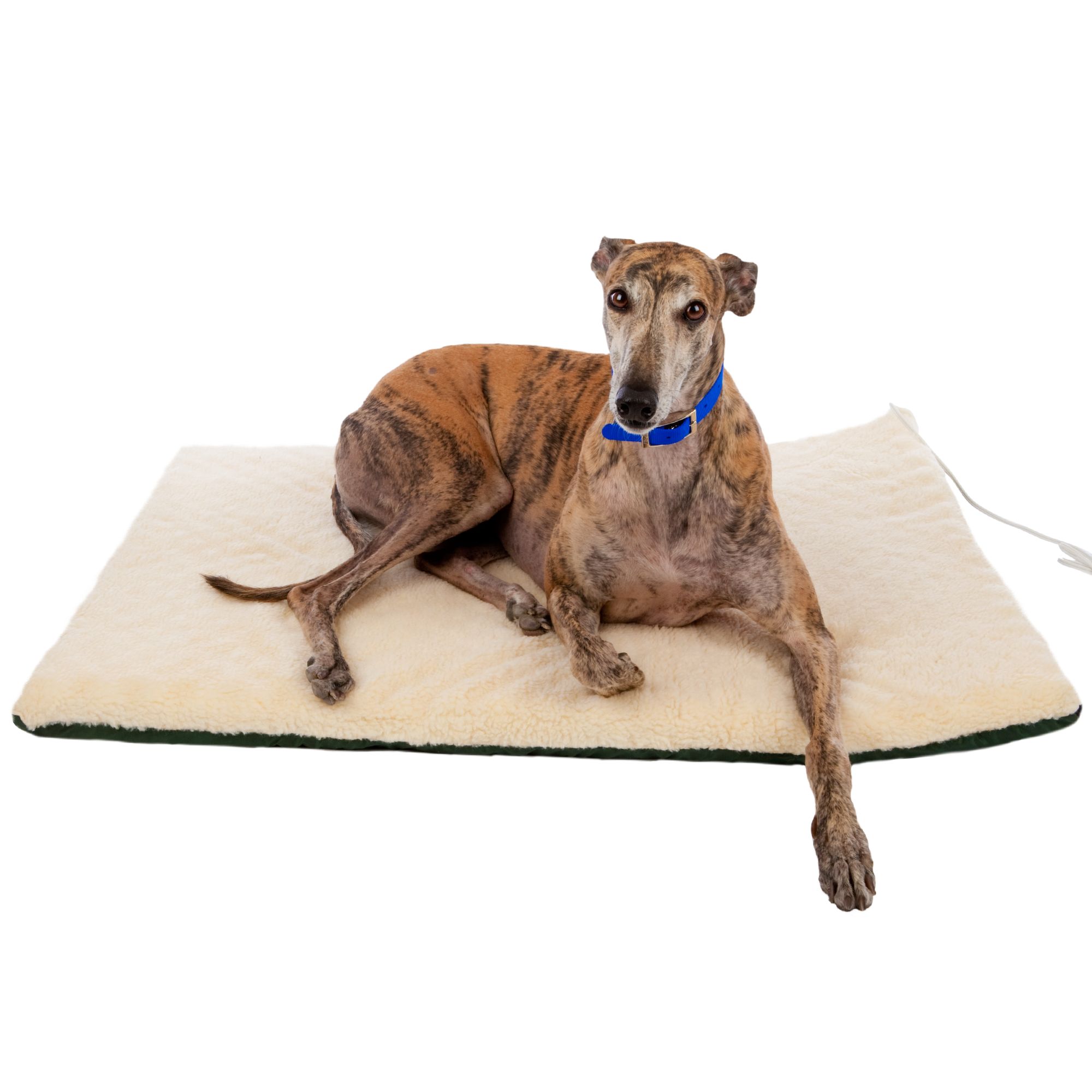 Is this bed accident proof? Have an elder dog that has accidents from time to time.
Thank you for your question! We recommend consulting your veterinarian before use with convalescent pets, or any animal that cannot voluntarily remove themselves from the heated pad. K&H recommends using ONLY the Deluxe Lectro-Kennel Heated Pad for these animals as this pad has an adjustable thermostat. Otherwise, the Ortho Thermo-Bed is easy to clean. Washing Instructions: Unplug and remove the internal Pet Bed Warmer. Wash the entire bed on the gentle cycle with cold water. Line dry or use the no-heat cycle on your dryer.
Date published: 2019-02-08
What are the dimensions of the heating element I nside the bed?
The medium and large size Ortho Thermo-Bed uses our 6-watt warmer which measures 5.5" x 20". The Ex-large Ortho Thermo-Bed has a warmer that measures 11" 23.75".
Date published: 2019-02-08